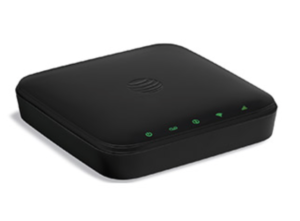 AT&T's Wireless Home Phone & Internet plans and accompanying Home Base router jumped to prominence last February when AT&T began to offer special "rural" plans to customers in qualifying areas that included 250GB/mo for just $60 or 500GB/mo for $100.
The plan itself was great (particularly before AT&T's even better Unlimited Plus came along) - but one major downside was the required Home Base router itself, which was already two generations of LTE technology out of date.
But last week, AT&T quietly replaced the Home Base with an entirely new device - the poorly named AT&T Wireless Internet router.
Is this a worthwhile upgrade?
Is it a solid alternative to a more traditional mobile hotspot like the brand new Netgear Nightahwk?
Or are there better options?
The AT&T Wireless Internet Device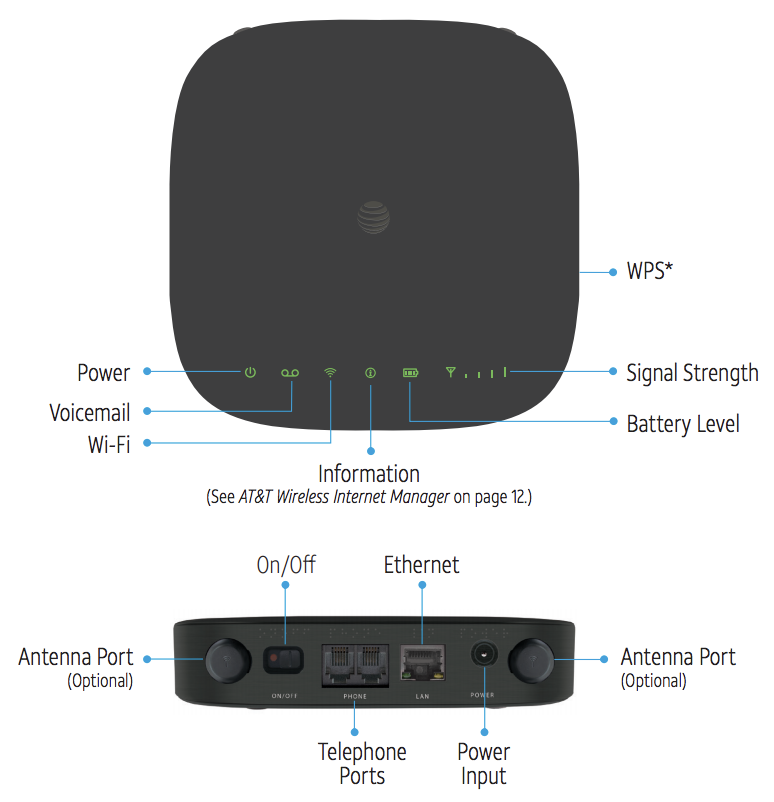 From a distance, the new AT&T Wireless Internet device looks nearly identical to the now discontinued AT&T Home Base.
Both devices have the same core feature - they take an AT&T cellular signal and create a Wi-Fi hotspot, as well as providing an ethernet jack and a "land line" phone jack for old-school home phones.
But under the hood, things are vastly different.
Here's some of what's new...
LTE-Advanced Modem: The Home Base had an outdated Cat-3 LTE modem with maximum theoretical speeds of 100Mbps down and 50Mbps up. The new Wireless Internet device uses the same gigabit LTE Qualcomm X16 modem chipset found in the Netgear Nighthawk, so it should be capable of much faster peak speeds. The modem in the new Wireless Internet Device also supports more LTE bands: 2,4,5,12/17,29,30, versus just 2,4,5,17 in the Home Base.
Dual-Band 802.11ac Wi-Fi: The old Home Base only supported 2.4Ghz Wi-Fi, and only ten connected devices. The Wireless Internet device supports 2.4GHz 802.11n and 5GHz 802.11ac, and up to 20 connected Wi-Fi devices (10 per band).
Antenna Ports: The Home Base was completely lacking in antenna ports. The new Wireless Internet device has two, allowing for an external MIMO antenna to be used to boost the signal.
Nano-SIM: The Home Base used a Micro-SIM, like most other AT&T hotspots. But the Wireless Internet device now uses a Nano-SIM, making SIM card swapping a bit more complicated.
And a few downsides we have discovered:
No "5G Evolution" - Despite having the same core modem chipset as the new flagship Netgear Nighthawk, the Wireless Internet device is not marketed as supporting AT&T's "5G Evolution" features. This leads us to suspect that it lacks an internal 4x4 MIMO antenna, LTE-LAA, and that perhaps some of the other advanced features of the X16 modem have not been enabled. AT&T has not published detailed specifications, so it is hard to know for sure.
Fast Ethernet Only - Though not disclosed in the manual, according to AT&T support the ethernet port on the Wireless Internet device is 100Mbps Fast Ethernet, not Gigabit Ethernet. This puts a hard cap on the speed you will ever be able to achieve when connected to an alternative router.
Limited Battery Life - The Mobile Internet device is designed to be used while plugged into an AC outlet, and the limited backup battery inside will only provide 2.5 hours of use without being plugged in. This is far less than traditional mobile hotspots, which now offer as much as 24hrs of runtime.
Different Plan Category - Because it has a voice line associated with it, the Wireless Internet device is a different category of device within AT&T's systems than a traditional hotspot like the Netgear Nighthawk or Unite Explore. AT&T may prevent SIM cards being moved between different device categories, making future flexibility a bit limited.
In other words - though this is a huge step up from the old Home Base, the new Wireless Internet device is not a flagship device, and is overall actually a bit disappointing.
Plans & Pricing
The Wireless Internet device is available directly from AT&T for $199, or it is free with a two year contract.
Pricing for the standalone plan (no other AT&T service required) includes unlimited voice calling, and data usage is capped:
25GB for $60/month
50GB for $100/month
Overage charges are $10/GB.
If you have a billing addresses in certain areas (Missouri, Kansas, Michigan, Indiana, Ohio, Western PA, and Upstate New York) you may still be able to activate the 250GB "rural" plan, which gives you 10x the data for the same price.
Or - for $90/mo you can activate an Unlimited Plus plan, which gives you truly unlimited data, but subject to "network management" slowdowns on congested towers after using 22GB/mo. If you already have your smartphones on an Unlimited Plus plan, adding a Mobile Internet device will cost as little as $20/mo.
AT&T has been threatening to stop allowing hotspots to be added to Unlimited Plus, but has (for now) backed down from the recently looming deadline.
NOTE: All AT&T plans come with Stream Saver turned on by default, limiting video to SD resolution. If you want un-throttled HD video, be sure to turn it off.
Wireless Internet Device or Nighthawk?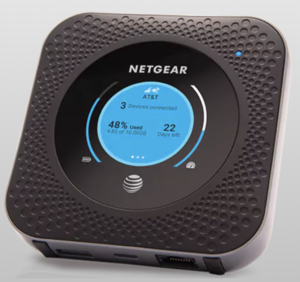 Unless you have a particular need for the land-line phone jack, there really isn't a compelling reason for mobile users to pick the Wireless Internet over a more typical mobile hotspot like the Nighthawk.
The one possible exception is for those who have scored the special 250GB or 500GB/mo rural plans. According to AT&T support, you should be able to upgrade your Home Base to the new Wireless Internet device and still keep the rural plan active. It will require provisioning a new SIM card, as the sizes are different.
But even the rural plan is no longer particularly special, at least as long as AT&T continues to allow regular hotspots to be activated as truly unlimited devices on the Unlimited Plus plan.
NOTE: The AT&T Wireless Internet device is manufactured by ZTE, and though AT&T never mentions the model number - you can find it on ZTE's site here: ZTE MF279
Further Reading: