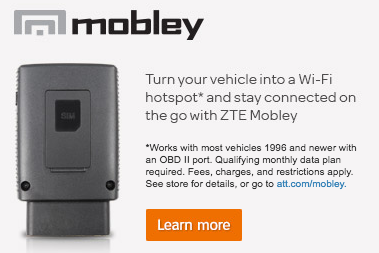 We've written at length about the amazing unlimited AT&T Connected Car plan that came out in February. When used with a Mobley, it allows for unlimited hotspot data on AT&T for just $20/mo.
With such an amazing offer - it is no wonder that this deal has taken the RVing world by storm.
But lately - some people have noticed that video streaming via the Mobley has become erratic, with speeds throttled to limit video to 480p resolution.
Any attempts to play HD video just results in stutters and buffering.
But meanwhile - non-video sites are still performing great.
The problem it turns out is AT&T's Stream Saver feature (read our article for details) - which has been turned on automatically for all Connected Car Mobley plans over the past few weeks.
During the rollout of this feature, AT&T was turning on Stream Saver on some accounts before they had fully deployed the update that allows the feature to be turned back off - and the only workaround to get HD video required help from an AT&T Senior Support tech entering a special override code to disable Stream Saver.
We documented this override process for our members in a special update last week.
But as of today - that special process is no longer necessary, and AT&T has made it easy to turn Stream Saver off for anyone who is impacted.
TIP: A good way to check if you are impacted by Stream Saver is to compare Fast.com and Speedtest.net speed tests.
Fast.com is run by Netflix, and tests video streaming performance. If you are slow on Fast.com but fast on Speedtest.net, odds are good that your video streaming is being throttled by Stream Saver.
Video Version
Here is the version of this story from our YouTube Channel:
Turning Off Stream Saver
Stream Saver works by detecting video streams, and then throttling the speed of the video connection to limit the resolution to roughly 480p (SD resolution) video. Most video sites respond to the slower connection by automatically scaling back the video resolution.
If you are on a limited data plan, this is a great way to keep your usage in check.
But if you have unlimited data, why limit yourself to SD video?

To turn off Stream Saver:
Log in to your myAT&T dashboard.
Click on "My Wireless"
Click on your Mobley line.
Click on "Manage Data"
Turn Stream Saver off.
Wait five minutes.
Reboot your hotspot.
Go enjoy Game of Thrones in glorious HD! *grin*
TIP: When AT&T enables the Stream Saver feature for a line, they turn it ON by default. But once you manually turn it off, it should stay off.
Mobley $20/mo Plan - Still Available!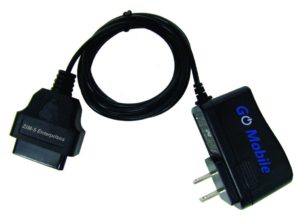 When AT&T first rolled out the unlimited Connected Car Mobley plan, the fine print said the deal would only be available for signups until July 17th.
AT&T stoped mentioning the expiration date shortly after, and now that the 17th has come and gone we can confirm that this plan is still available - and Mobley devices are no longer backordered and are (as of today) available for immediate ordering.
This is by far the cheapest way to add AT&T to any connectivity arsenal.
NOTE: Like all current AT&T plans, Connected Car plans are subject to potential slowdowns from "network management" after just 22GB of usage a month. But this only applies to times and places where the AT&T network is overloaded, and so far has been rarely reported to be a substantial issue. Many of our readers have reported using 100GB+ in a month on a Mobley, without any issues or slowdowns.
For more info on the Mobley and this plan, check out: