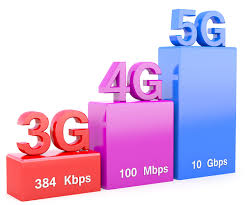 AT&T was eager to claim bragging rights last year when it delivered on its promise to launch the nation's first mobile 5G network - squeaking the debut in just under the wire before the end of 2018.
But it was an extremely underwhelming launch - with 5G service offered on just a single compatible device in minuscule parts of just twelve cities, and regular customers couldn't even try it.
AT&T 5G was only made available to specially invited AT&T business customers.
Now, a full year later, AT&T is at last ready to start offering 5G to general consumers.
But don't get too excited just yet - what AT&T will be offering is once again more smoke than substance, at least for now.
Meanwhile in the race towards the 5G future - Verizon has at last published 5G coverage maps, and T-Mobile remains on track to roll out nationwide 5G coverage early next month.
But no matter which carrier you choose - the smart thing to do is WAIT until next year before diving into 5G!
Video Version
Subscribe to our YouTube Channel
What is 5G, And Why Does It Matter?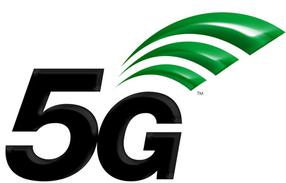 Roughly every ten years a new generation of cellular technologies comes to market.
In 2010 - the 4G/LTE era began when Verizon became the first United States carrier to embrace fourth generation cellular technologies, starting the move from the limited mobile data capabilities of the 3G era towards the seriously fast speeds enabled by 4G.
A decade has passed, 4G/LTE is everywhere, and it's time for another cellular generation - laying the foundations for the next decade of technological advances.
What's in a Generation?

The changes between different generations of cellular technologies comes down to redefining the rules of how towers and devices communicate with each other - which then allows new physical gear to be developed under those new specifications.

Think of it kind of like being back in the 1960s when the max highway length for a vehicle was 35'. So that's how long buses, trucks and motorhomes could be made to legally operate on US roadways. These days, that max length is 45' - which means we have can have larger vehicles transporting more commercial goods across country, buses that move more people and motorhomes with more luxuries.

But stretched out buses still needed to remain compatible with existing roads - in the case of cellular generations, imagine if the new rules redefined the roads too with quadruple wide lanes and faster speed limits too.

For a new generation of cellular technology (3G, 4G or 5G) - both the transmitting gear used by the carrier (the tower) and the receiving devices (your cell phone) needs to be designed to operate under these new specifications to benefit. 5G gear will remain backwards compatible with 4G networks, of course. But 4G gear will not be able to speak 5G - you will need to eventually buy new gear!
Fifth generation cellular rethinks mobile networking to allow for much faster peak speeds, substantially lower network latency, and for cellular networks with vastly more connected devices.
Some examples of the capabilities that are changing thanks to the new 5G specifications:
Speed: The largest 4G channels are 20MHz wide (think of them as a 20 lane highway), and carrier aggregation allows the most advanced modems to combine up to eight channels together for more capacity. This has enabled peak theoretical LTE speeds to reach over a gigabit per second, but this is as far as 4G technology can be pushed. 5G on the other hand allows for 100-400 Mhz wide channels (imagine 100 lanes of traffic!), even more of these channels can be bonded together, and 5G radios can use a lot more frequency bands, and can use these invisible airwaves more efficiently too. These advancements combine to open the door to peak theoretical 5G speeds of over 10Gbps, and real world speeds substantially over 1Gbps are likely in many areas.
Latency: LTE networks have a lot of built in overhead that makes latencies (the round trip delay in the network) of less than around 30ms nearly impossible to achieve. 5G networks have been redesigned to allow latencies to reach as low as 1ms, enabling cellular to match even the fastest cable and fiber networks. Low latencies will enable everything from virtual reality and augmented reality headsets, to self-driving cars that can communicate directly with each other.
Capacity: Not every device needs crazy fast speeds or low latencies, and 5G networks are being designed to also enable millions of low cost and lower performance devices too. Imagine cellular devices as basic as temperature sensors in a garden, with a battery that lasts for years without a recharge.
5G builds on top of 4G/LTE, and in fact early 5G networks will still require 4G as a backbone. But eventually 5G networks will rise well beyond 4G/LTE - and 5G technology will be used for everything from home internet service to private corporate networks to enabling a whole new generation of mobile devices.
But keep in mind - the 5G that is launching today is just the start of what will probably be another decade of evolution and advancement. Just like early LTE devices perform very differently than the current flagship devices - it will take years before hardware starts to deliver on what the new specifications make possible.
And as should be expected with any major technological shift - the early days will prove to be messy, and potentially disappointing.
---
AT&T's Three Flavors of "5G"
AT&T in particular is sure making its 5G launch confusing - and AT&T is now promoting three different flavors of "5G" service, one of which actually isn't fifth generation cellular at all.
5GE "Evolution" - Towards the end of 2018 AT&T started pushing out firmware updates to some recent high-end Android phones so that they would display "5GE" in their status bar when connected to towers that supported advanced 4G/LTE technologies like 4x4 MIMO and multi-band carrier aggregation. But despite the label, this was not a true 5G technology. AT&T was instead marketing "5G Evolution" to indicate devices and areas that were a step up from older 4G technologies - "evolving" towards 5G. Eventually even Apple gave in, and now recent LTE iPhones will often display 5GE when on AT&T. But don't be fooled by the label - what AT&T is calling 5GE is just the same LTE-Advanced technologies in use behind the scenes by all of the carriers.
5G+ - The business-only 5G service that AT&T has been offering throughout 2019, now in "parts of" 21 cities, uses extremely high frequency mmWave (millimeter wave) cellular bands that are capable of insanely fast speeds, but which have extremely limited range. AT&T has chosen to dub this mmWave service as 5G+.
5G - 5G technologies are not limited to mmWave spectrum. Carriers can also deploy 5G onto lower frequency cellular bands that have greater range, but slower speeds. The term "Sub -6" or "low band" has become shorthand for the "lower than 6GHz" cellular bands, to distinguish them from the very high mmWave spectrum that broadcasts at 24GHz or higher. This basic slower-but-real 5G is what AT&T is launching in December.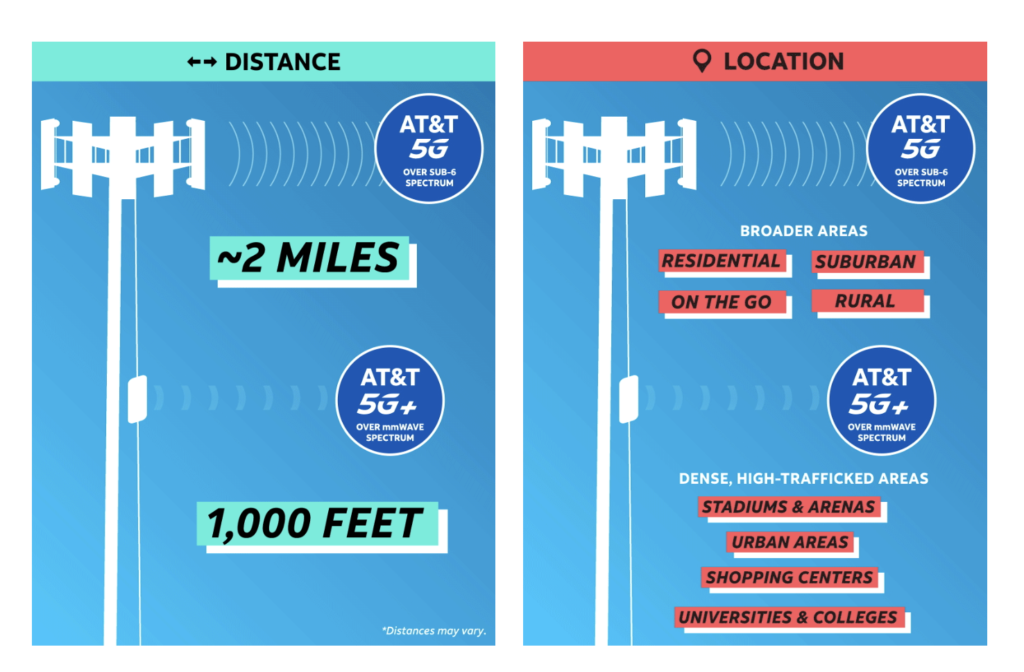 AT&T throughout 2019 has been focused only on mmWave 5G+, and only on providing 5G service to business customers.
But AT&T has now announced that it is at last rolling out low-band 5G service as well, with service launching for regular consumers in "the next few weeks" in the Indianapolis, Pittsburgh, Providence, R.I., Rochester, N.Y., and San Diego market areas.
AT&T has said this 5G service will be coming to Boston, Las Vegas, Milwaukee, New York City, San Francisco, Birmingham, Ala., Bridgeport, Conn., Buffalo, N.Y., Louisville, Ky., San Jose, Calif. and other places "soon" too.
And these cities are just the start - AT&T is claiming that it is on track to offer "nationwide 5G" in the "first half" of 2020.
AT&T has even published predicated coverage maps of what its 5G network will look like in February 2020 in all of these initial consumer 5G launch cities.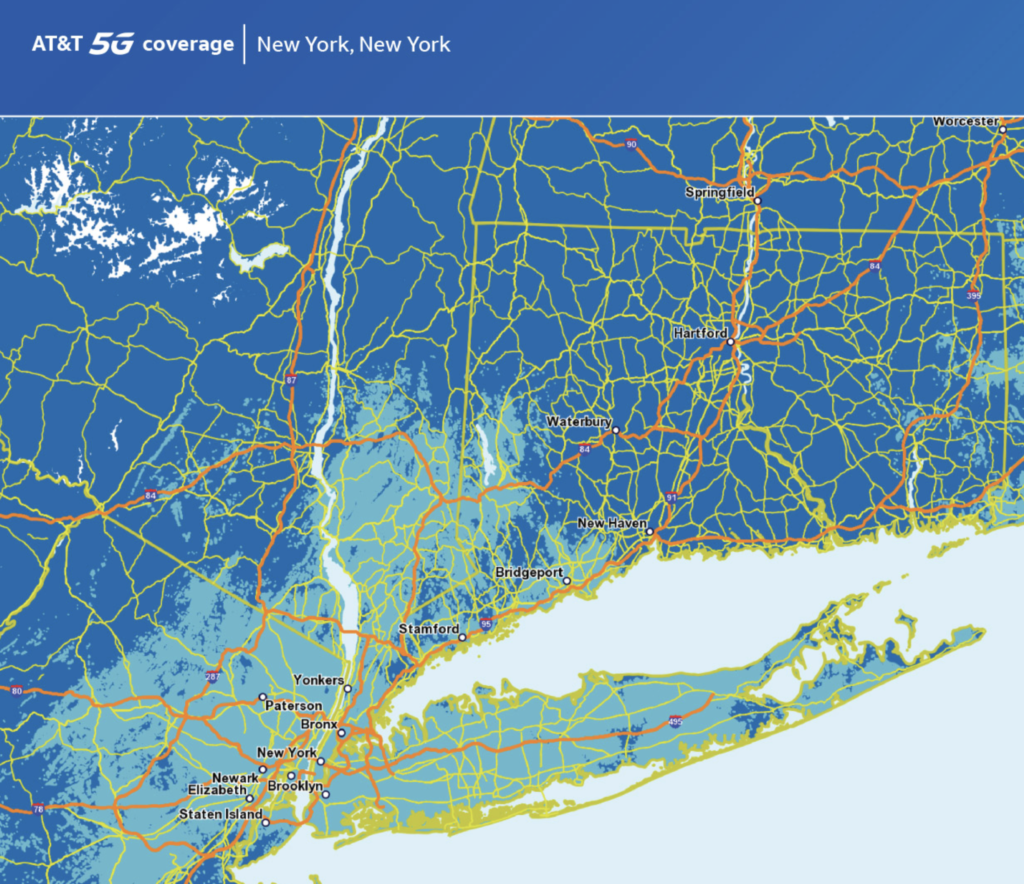 The great thing about this low band rollout is that it will allow AT&T to offer 5G coverage across entire urban areas rapidly by just upgrading existing towers, and not just in tiny parts of select neighborhoods like the current state of 5G+, which requires thousands of new tiny cells to be placed on just about every street corner to provide coverage.
And even better - AT&T will be offering 5G service to anyone with a current AT&T Unlimited Extra or Unlimited Elite plans, at no extra charge.
But... There is a pretty major catch.
AT&T consumers get 5G, but 5G+ (for now) will remain exclusive to AT&T business customers.
What!?!?
The 5G Compatibility Nightmare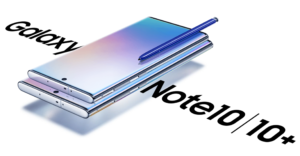 To put in bluntly - none of the current devices that support AT&T's 5G+ network are compatible with AT&T's long-range sub-6 5G network.
And AT&T's first sub-6 compatible 5G device, the Samsung Galaxy Note 10+ 5G (pre-orders start November 25th), will actually NOT work with AT&T's super-fast 5G+ network!
This is because the current first generation 5G modem chipsets are able to support sub-6 spectrum or mmWave spectrum, but not both.
AT&T will be faced with the confusing proposition of now having 5G+ devices that can't connect to 5G, and 5G devices that can't take advantage of 5G+ speeds.
And of course - there are also all the consumers who see "5GE" on their current LTE phones who mistakenly think they already have 5G.
What a confusing mess - and a great reason NOT to buy a new 5G phone this year.
The Other Reason To Wait: Dynamic Spectrum Sharing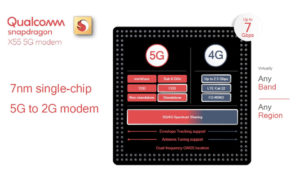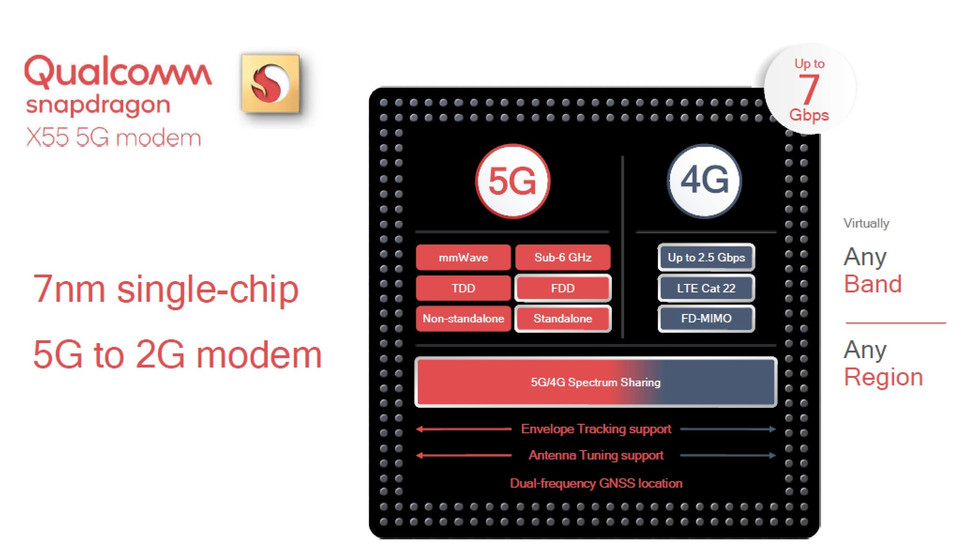 AT&T is rolling out its sub-6 5G network by taking its existing 4G/LTE Band 5 (850MHz) in target cities and splitting it in half - basically dividing an invisible 10 lane highway into five lanes of 4G and five lanes of 5G.
This does not leave a lot of spectrum for 5G service, and indeed AT&T is already setting expectations that this low band 5G will at first perform not all that differently than current 4G/LTE networks.
But the next generation of 5G modems will support a technology called "Dynamic Spectrum Sharing" (aka DSS) that will allow 5G to be layered on top of existing 4G/LTE networks - meaning that you do not need to split up existing frequency bands to divide service between 4G and 5G.
With DSS, AT&T will be able to eventually turn on 5G nationwide layered on top of all of its existing 4G/LTE bands - enabling substantially more 5G capacity, coverage, and speed.
BUT - any devices built with current first generation 5G modems will be missing DSS compatibility, and will be missing out on all of this capability too.
In other words - anyone who buys a $1,300 Galaxy Note 10+ 5G will be spending a small fortune on a great super-phone able to take advantage of everything the 4G era has to offer, but which is soon to be obsolete as far as 5G technology is concerned.
---
Verizon 5G Update: Maps At Last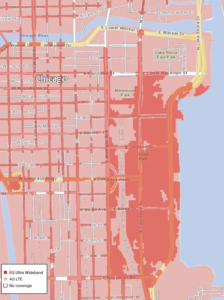 Verizon is eventually planning to offer both mmWave & low frequency sub-6 5G service as well, but (so far at least) Verizon has resisted the temptation to roll out low frequency service before spectrum sharing technology is ready.
Instead - Verizon has focused on just mmWave 5G deployments (calling it 5G Ultra Wideband), with service in 18 cities so far and 30 cities planned by the end of the year.
But up until now - Verizon has NOT published maps showing where 5G service can actually be found.
But this past week, Verizon at last published 5G coverage maps!
The maps reveal just how limited Verizon mmWave 5G coverage is at the moment - but the speeds are insane, with some people reporting having seen speed tests peak over 2Gbps, and typical speeds of 1Gbps!
But with coverage only to be found in core urban areas, and not even indoors, Verizon really needs to add lower frequency 5G to the mix to really show what 5G is capable of.
And because all Verizon 5G devices are currently mmWave only - just like with AT&T, the smart thing to do on Verizon is to wait until the next generation of 5G hardware hits.
---
T-Mobile & Sprint: Waiting to Merge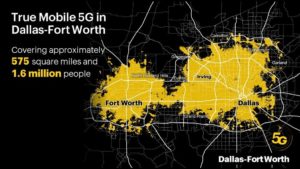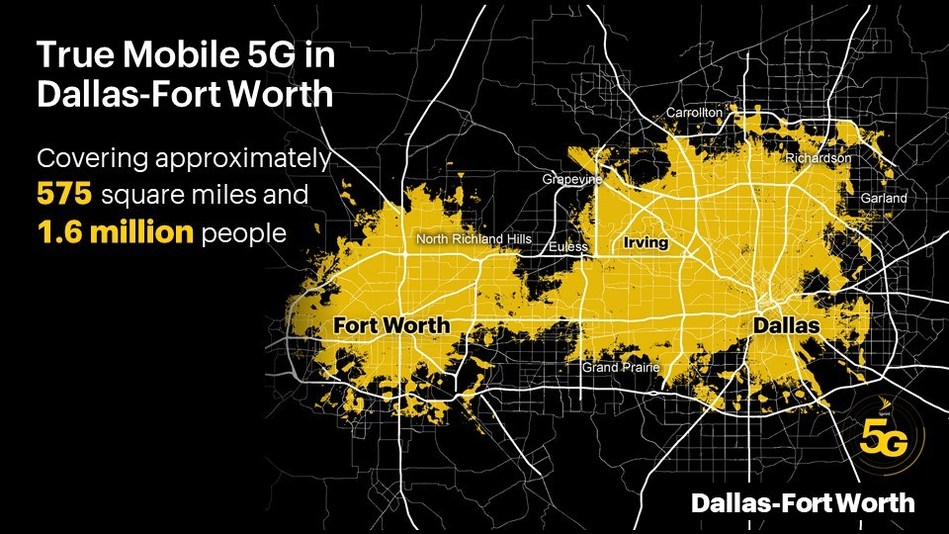 T-Mobile has already announced that it will be rolling out nationwide low-band 5G on December 6th, using the OnePlus 7T Pro 5G McLaren and the same Samsung Galaxy Note 10+ 5G that AT&T is offering - and both of these phones face the same limitations from lacking mmWave compatibility.
T-Mobile does have an advantage over AT&T in that it has set aside some of its 600MHz spectrum for 5G from the start, so T-Mobile doesn't have to worry about sharing that spectrum with 4G customers - and because of this T-Mobile will be able to launch nationwide right from the start.
But even on T-Mobile, spectrum sharing with existing LTE bands will be critical for increasing 5G performance in 2020.
And of course - everything changes when/if T-Mobile and Sprint finally merge and become one. Sprint is lacking in both low-band and mmWave 5G spectrum, but uniquely has a lot of mid-band 5G spectrum that will nicely compliment both extremes.
Ideal T-Mobile and Sprint 5G devices will need to support low-band, mid-band, and mmWave to offer the best of what 5G is capable of - which also means waiting until sometime in 2020 for second generation hardware to hit.
Now these two companies just need to get this marriage approved so that they can get on with moving in together...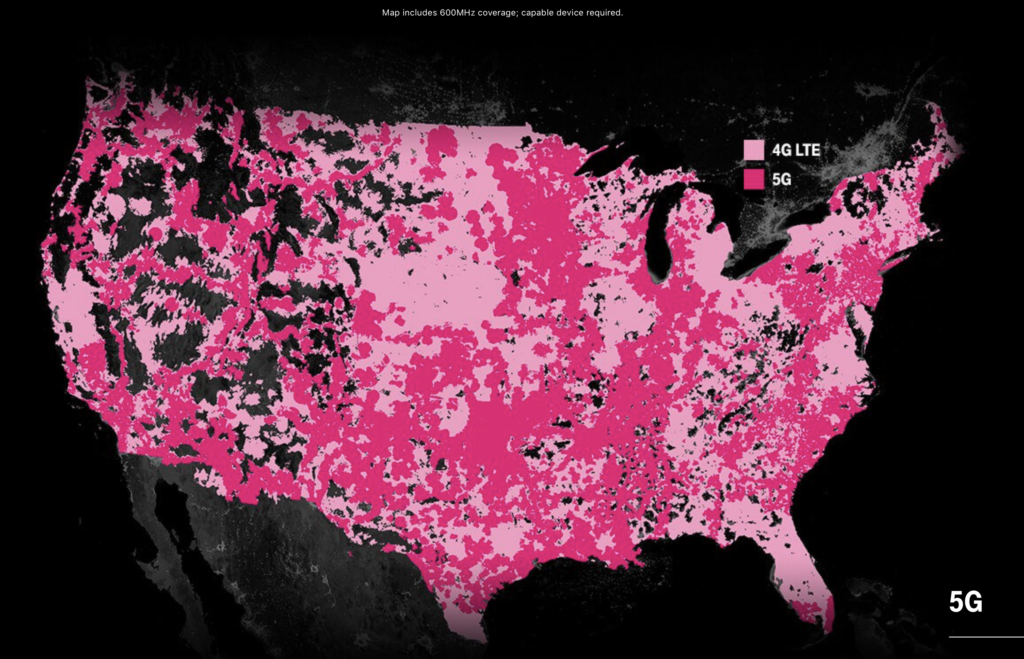 ---
Summary: WAIT on 5G!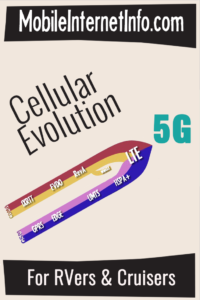 Unless you are desperate for geek bragging rights (and there is nothing wrong with that!), there is NO reason to invest in 5G devices just yet.
By this time next year high-end 5G devices will support both mmWave and sub-6 spectrum, and mainstream more affordable 5G devices will support sub-6 5G layered on top of current 4G/LTE.
And as for all the 5G devices purchased by early adopters in 2019 - they will be sadly obsolete.
By the middle of 2020, the 5G world will at last begin to look really interesting.
But as we've been saying all year - until the second generation modems hit, we recommend RVers and cruisers continue to focus on LTE.
5G will indeed be a big deal.
Just not quite yet.
So for now, sit back and enjoy watching the race - but don't get caught up in it!
Related News
Related Guides