UPDATE: May 16th, 2019
Verizon's first true 5G phone went on sale today, as expected.
The Samsung Galaxy S10 5G is a beast of a phone - with a huge 6.7" screen, and a hefty $1,300 starting price.
And unfortunately, it will be obsolete within a year, once the second generation of 5G devices reach the market.
But if you are really crave bragging rights - some people in the two launch cities of Chicago and Minneapolis are reporting speeds well over 1,000Mbps today.
Impressive - but the 5G coverage area remains measured in blocks, not even neighborhoods. Verizon still has a long way to go to bring out 5G nationwide.
Our original story continues below...
---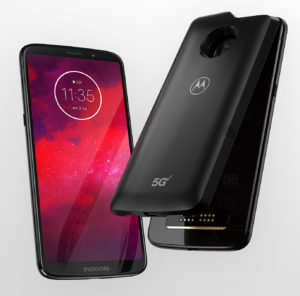 Last month Verizon announced that it would be bringing 5G service to "select areas" of Chicago and Minneapolis starting on April 11th.
But yesterday morning, Verizon surprised the world by posting a video of a 762Mbps speed test, announcing it had launched early, and bragging:
"Verizon's 5G Ultra Wideband network is the first commercial 5G network in the world that works with a 5G smartphone."
It is all about bragging rights - Verizon's surprise launch was rushed to beat the launch of 5G service in Korea by a few days, though the Korean carriers are now reporting that their own "late-night scramble" allowed them to now claim they actually beat Verizon by two hours.
In other words - it is effectively a tie.
But global bragging rights are one thing - the real race will be around who can bring 5G speeds and consumer-friendly data plans to the masses.
And that 5G race is just barely getting started.
Video Version of this Story:
Subscribe to our YouTube Channel
So - How Fast is Verizon's 5G?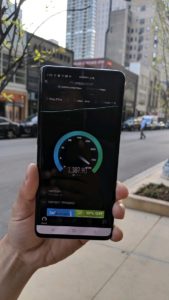 This is what Verizon is saying about performance:
"Early customers in Chicago and Minneapolis should expect typical download speeds of 450 Mbps, with peak speeds of nearly 1 Gbps, and latency less than 30 milliseconds. 5G is a new and rapidly evolving technology and Verizon expects regular improvement in 5G Ultra Wideband speed, latency and overall network performance as Verizon engineers, working with a number of technology partners, continue to upgrade the network. Customers can expect to see regular software updates pushed to their devices and see network advancements throughout the rest of the year."
These speeds are pretty amazing.
But the catch - the coverage area to start out is EXTREMELY limited, with only small parts of the downtown of each of the two launch cities currently covered.
Verizon promises that this coverage area will be growing, and 30 more cities will have 5G by the end of 2019.
When outside of 5G areas, Verizon 5G devices will automatically fall back to 4G/LTE.
For more details on Verizon's 5G plans, upcoming devices, and pricing, read our recent featured story:
Verizon Mobile 5G Service Launching April 11th – In Just Two Cities