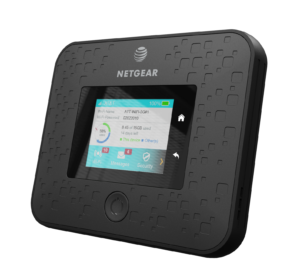 The entire mobile industry has been talking incessantly for the past year about how the upcoming fifth generation of cellular technologies will revolutionize connectivity - with some even going so far as saying that 5G will be the "fundamental platform for the fourth industrial revolution".
AT&T in particular has been pushing hard to be the FIRST to launch a mobile 5G network - claiming for months now that it would have a 5G hotspot with service in twelve cities by the end of 2018.
The rest of the industry has been waiting with bated breath to see what sort of potentially revolutionary plans and pricing AT&T might bring to market to herald in this new 5G age. Would it really prove worthy of the hype?
With time running out - AT&T's 5G launch press release squeezed out the door today, announcing that service will go live for customers on December 21s just before the Christmas holidays.
And oh boy, it sure looks like AT&T must have put the Grinch in charge of 5G planning - because AT&T's first 5G data plan is laughably Scrooge-worthy.
---
For the video version of this story:
Like Video? Subscribe to our YouTube Channel
---
AT&T's 5G+ Launch: Free at First
Perhaps because it has already been marketing its most advanced 4G/LTE network as "5G Evolution", AT&T has announced that its new true-5G mmWave network will be known as "5G+".
AT&T will begin signing up "select" businesses (signup link) and consumers (signup link) starting on Friday, December 21st to get 5G+ service. These customers will be the very first to be able to try out mobile 5G service in the USA, though AT&T has yet to disclose how they will choose which customer will be selected.
These lucky customers will get a Nighthawk 5G and 5G service "at no cost for at least 90 days" - and potentially longer.
But if you aren't one of the lucky few who get selected and comped, AT&T revealed the pricing details that will be available for everyone else in a few months:
"Next spring, customers will be able to get the Nighthawk for $499 upfront and 15GB of data for $70 a month on a compatible plan and no annual commitment."
Though the plan details and fine print has yet to be revealed, a 15GB plan on a device capable of 5G speeds is literally laughable.
Assuming hoped for speeds of over 1Gbps are delivered, that means you could technically blow through your data cap in just over two minutes.
All the next-generation virtual reality, augmented reality, and 4K streaming applications that carriers have been hyping up as being enabled by 5G technologies will devour a 15GB plan in a heartbeat.
And for those wondering if the new Nighthawk 5G is worth obtaining for use with legacy 4G unlimited data plans (such as the Unlimited Plus hotspot plan or Connected Car Mobley plan), according to AT&T's own news story:
This device will require a 5G compatible AT&T data plan.
Really AT&T, is this the best you can do?
5G+ Launch Cities
AT&T's initial rollout will be very limited.
AT&T has announced that the 5G+ network is up and running in parts of 12 cities:
Atlanta, GA
Charlotte, NC
Dallas, TX
Houston, TX
Indianapolis, IN
Jacksonville, FL
Louisville, KY
Oklahoma City, OK
New Orleans, LA
Raleigh, NC
San Antonio, TX
Waco, TX
AT&T says that more cities are coming in 2019:
"In the first half of 2019 we plan to deploy mobile 5G in parts of these 7 additional cities: Las Vegas, Los Angeles, Nashville, Orlando, San Diego, San Francisco and San Jose, Calif."
When out of 5G+ range, the Nighthawk 5G will be able to take advantage of AT&T's current 4G/LTE "5G Evolution" network.
Will 5G Plans Get Better?!?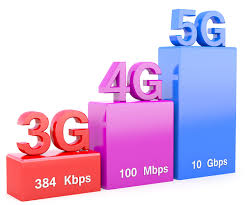 Rather than taking a bold leadership role in the mobile industry, AT&T is launching with a timid whimper.
AT&T Chief Technology Officer Andre Fuetsch explained:
"This is the first taste of the mobile 5G era. Being first, you can expect us to evolve very quickly. It's early on the 5G journey and we're ready to learn fast and continually iterate in the months ahead."
In other words - expect AT&T to iterate and adjust once they see what Verizon and T-Mobile do.
It is a shame to see AT&T squander the opportunity to be first and to set the tone for the entire industry, but we can only hope that things will get better as the technology matures and the business models for 5G plans get worked out.
The race for 5G has barely begun, and it will be another year before things start to get really interesting.
Further Reading: