Verizon has overhauled its prepaid plans and has a very pleasant surprise in store - they are offering a prepaid Unlimited Jetpack/Tablet plan for $65/month with autopay discount, with no high speed data caps!
Yes, you heard that right, Verizon once again has an unlimited data plan with no throttle for data-only devices (but see all the details and caveats below).
In recent months Verizon's competitors have made some big changes to prepaid, continuing a trend that increasingly blurs the line between prepaid and postpaid plans.
But this time, Verizon's prepaid offerings may just exceed postpaid options for data centric nomads.
Busy?
Just want a quick wrap-up?
Contents in this Article
The below are provided as additional member exclusives:
If this is your first visit to our website - welcome!
We are an unbiased resource center, founded in 2013, with a focus on providing education to RVers, cruisers and nomads on ways to keep connected. This post is not sponsored, it is not advertising (and you won't find 3rd party advertising here) and we are not affiliates with Verizon for setting up this plan. We have no incentive to 'sell you' on this plan or view this page.
Our independent discovery of this plan, fact checking and reporting in this article is funded by our premium members of this site - who make it possible to make tracking mobile internet options our full time job. For that, they do get additional resources at the end of this article to help them navigate this plan.
If mobile internet is an important part of your lifestyle, please do consider becoming a member, sharing this post or otherwise supporting our work here in keeping our community connected.
---
Video Version of this story:
Live video updates? Subscribe to our YouTube Channel
---
The Big News: Unlimited Data for Jetpacks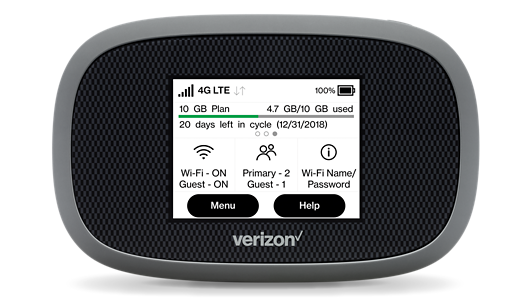 Let's jump right to the most interesting new prepaid plan for our audience - which was conveniently left out of Verizon's press release this morning.
An unlimited data plan for Jetpacks
For $65/month (after the $5 auto pay discount) you can now activate an unlimited data plan on these data-only devices. You can activate a Jetpack as a standalone device, no smartphone line needed.
When activated on a Jetpack, you get unlimited high speed data that you can connect other devices to over the Jetpack's Wi-Fi network.
If you have other prepaid lines, you can add on a Jetpack line for just $55/month with the multi-line discount.
However, this plan is nothing like Verizon's postpaid unlimited Jetpack plan (aka 'Beyond Unlimited') for $80/month (or $20/month when added as an extra line) - which has an annoying 15GB high speed data cap before being throttled to 600 kbps.
Verizon corporate media relations has confirmed with us, Jetpacks on this plan have absolutely no high speed data caps and are at full 4G/LTE speeds.

Nov 15 Update: And this has been further confirmed by hundreds of successful activations.
Yes, you read that right. No stated high speed caps on Jetpacks.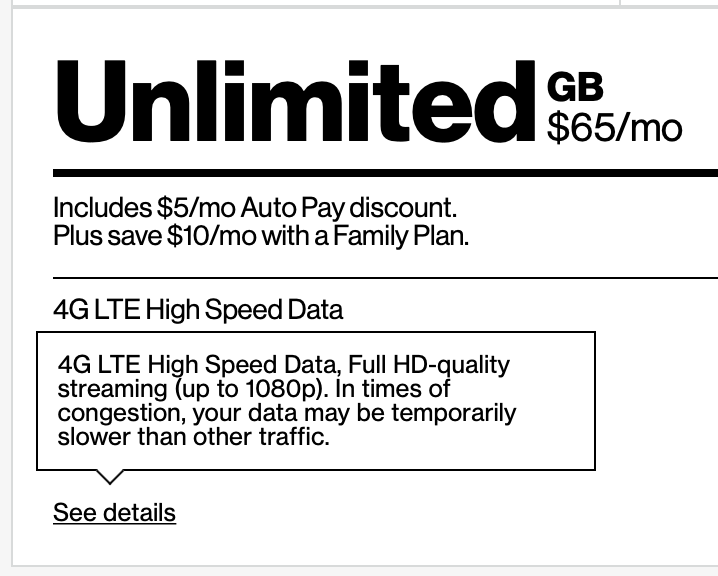 However, when this unlimited plan is activated on tablets or smartphones, the plan includes absolutely no personal mobile hotspot use. None. Nada. Zilch. Date use on those plans is only for on device usage.
A very peculiar limitation, considering the now retired unlimited prepaid plans include unlimited hotspot use at 600 kbps.
But on a Jetpack - hotspotting data is unlimited with no hard throttling!
And all video streaming on Jetpacks and tablets is at 1080p HD resolution.
Verizon's update to the terms as of December 4, 2018.

Update: As of December 4, 2018 - Verizon has changed their statement that video is throttled to 720p for devices connected to a Jetpack. Tablets remain at 1080p.
The catch is that these prepaid plans are always subject to network management, meaning that in times of network congestion they may be temporarily deprioritized relative to other traffic.
This will be most noticeable when you are traveling or located in congested markets where Verizon towers are saturated or during peak internet hours. This can result in temporary slower speeds during those times.
Previous to this plan, Verizon had offered four different prepaid data only options for Jetpacks - including their highest level plan at 10GB for $90, which was good for up to 60 days. This option is now gone, but 3GB and 8GB plan options are now available for all device types if you prefer a per GB plan.
What is a Jetpack?

Jetpack is the branded name that Verizon uses for mobile hotspot devices. They're also called MiFis - which is what manufacturer Novatel/Inseego has branded for theirs. It's kinda like Kleenex and Puffs, they both are facial tissues.
These gizmos are a combined cellular modem & router that takes a cellular signal to create to your own private Wi-Fi network. You can then connect laptops, tablets, smartphones, eReaders, gaming systems, video streaming devices, etc. to that Wi-Fi network to get internet access. You can even tether them to cellular aware routers (like the WiFiRanger or Pepwave) as the internet uplink.
For more information::
---
The Rest of the New Prepaid Line Up - Smartphones & Tablets
Along with introducing the new Jetpack unlimited data plans, Verizon completely re-vamped their prepaid options this morning. The changes are quite extensive and not all of them are good. We'll cover the good changes first, followed by the bad and the ugly.
To get started, here are the bulk of Verizon's current plan options in one handy chart: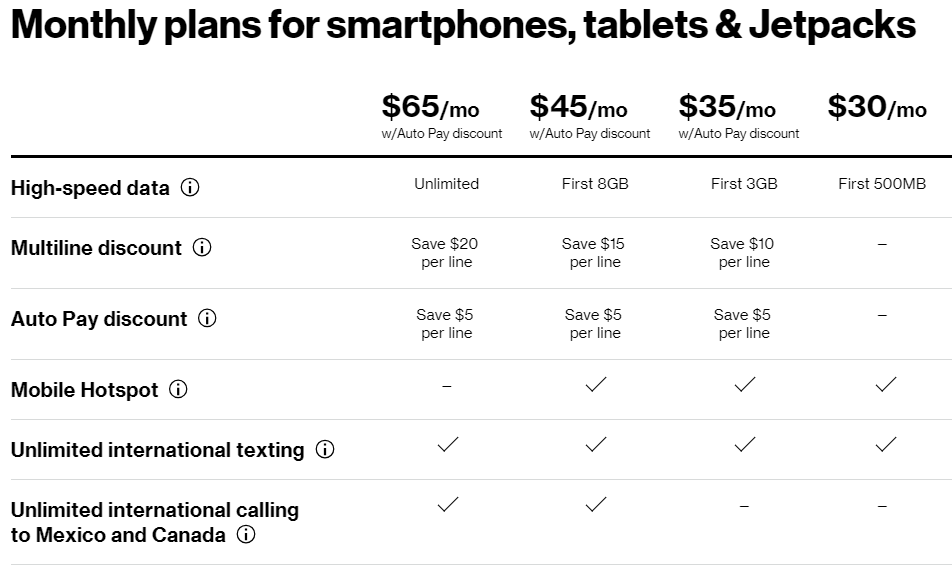 ---
The Good - Price Drops, Discounts, and Mix-&-Match:
Verizon dropped the cost of most of its prepaid smartphone options by $5/month and added in another $5/month autopay discount to most plans.
The top-tier unlimited smartphone plan goes from $75 down to $65 with autopay (but, as noted below, this drop comes at the cost of dropping any tethering/mobile hotspot support for phones and tablets).
Additionally, prepaid now comes with the family plan multi-line discounts for phones, tablets and Jetpacks. Other devices, like smart watches, can be added to a family plan, but they do not get any multi-line pricing discount.
The family plan also comes with the ability to mix-and-match plans. So customers can mix-and-match different data amounts in a single account, just like post-paid.
The multi-line discount applies starting with the 2nd line on the account:
500mb Plan - No discount - this plan does not get either the multiline or autopay discount
3GB Plan - $10/line discount for phones, tablet and jetpacks
8GB Plan - $15/line discount for phones, $10/line for tablets and jetpacks
Unlimited Plan - $20/line discount for phones, $10/line for tablets and jetpacks
The Bad - Tiered Data Limitations
While this prepaid refresh consists of mostly positive changes, two significant downsides come for the tiered data options. First is that Verizon has dropped rollover/carryover data from its tiered prepaid lines. This means you can't bank data month-to-month and any unused data is lost once your billing period ends.
Many people used data carry over to give them a data cushion, but that is no longer available with these new plans.
Also, it's looking like while mobile hotspot is included with tiered data plans, speeds are capped at 600 kbps for mobile hotspot use.
The Ugly - No Mobile Hotspot for Phones or Tablets on Unlimited
The previous iteration of Verizon's prepaid unlimited plan included mobile hotspot on smartphones throttled to 600kbps. This option is no longer available with the new unlimited plan for smartphones or tablets.
Even though 600kbps isn't speedy by today's standards, it is more than sufficient for a lot of common internet activities.
We're really disappointed that Verizon chose to drop this from the Unlimited smartphone and tablet option.
But considering they've given us an option for unlimited high speed mobile hotspot use on a Jetpack - we won't complain too loudly.
---
Plan Details
The full details and policies for the new prepaid options are listed below:
Policies & Perks:
Account Basics: A family plan allows for the ability to mix-&-match line types on a single account. 10 lines are allowed per account. Additional lines after the first are eligible for up to a $20/month discount depending on device and plan.
Domestic Roaming: Verizon prepaid utilizes most of Verizon postpaid domestic roaming for calls or data when you are off their network domestically, but not all. To view the disparities, see Verizon's map comparisons here.
Throttling: Direct Verizon prepaid plans experience full network speeds on device, although all prepaid plans are subject to deprioritization behind postpaid customers on congested towers. After data bucket on tiered plans is used, speeds on device and via hotspot are throttled to 2G/128kbps for remainder of cycle.

International:

TravelPass is available for prepaid plans - for $5 a day per line, customers can use their plan data in Canada and Mexico, the US Virgin Islands and Puerto Rico. For $10/day per line plan data can be used in 30+ other destinations.

Mobile Hotspot Use:

Phones and tablets on tiered plans allow mobile hotspot use of all data - but speeds are throttled to 3G/600kbps.
Phones and tablets on unlimited plan have no mobile hotspot.
Hotspot devices as a line on tiered plans can hotspot all data on that tier at full speed.
Hotspot devices (aka Jetpacks) as a line on an unlimited plan can hotspot unlimited data at full speed data - but that hotspot data is always network managed.

Tablets/Hotspot Devices: Can be activated as a single line on unlimited or tiered data prepaid plans.

Data Roll Over:

Base data on current Verizon prepaid plans do not roll over - you lose what you don't use at the end of your billing period. Older prepaid plans included roll-over data, and that feature is grandfathered in for those who keep their accounts in good standing.

Overage Charges:

There are no overage charges on prepaid plans. Once you use your data, service continues at reduced 128kbps speeds. However high-speed data top-ups are available on smartphone plans at $5 for 500mb to be used within 30 days, and $10 for 1GB or $20 for 3GB (which can be used within 90 days).

Video Streaming:

No video streaming subscriptions are provided with prepaid accounts. All video streaming is at 1080p for tablets, 720p for Jetpacks and 480p for on phone devices.

Unlimited Data Plans:

All data on unlimited plans is always network managed. For phone lines and tablets lines, there is no included hotspot data. Hotspot device lines can be added as lines on unlimited plan, and can then hotspot all data at high, network managed speed.
Employee/Military Discounts: Prepaid accounts are not eligible for discounts.
Device Lock/Unlock Policy: Verizon began locking devices until point of sale in February 2018. 4G Phone-in-the-Box Prepaid phones are always locked, in order to partially offset the subsidy they provide on these devices. 4G Phone-in-a-Box phones must be used with Verizon Prepaid service for 1 year from original activation date or until payments in the amount specified on the back of the Phone-in-a-Box package are added to the Prepaid account.
How do you get the plan?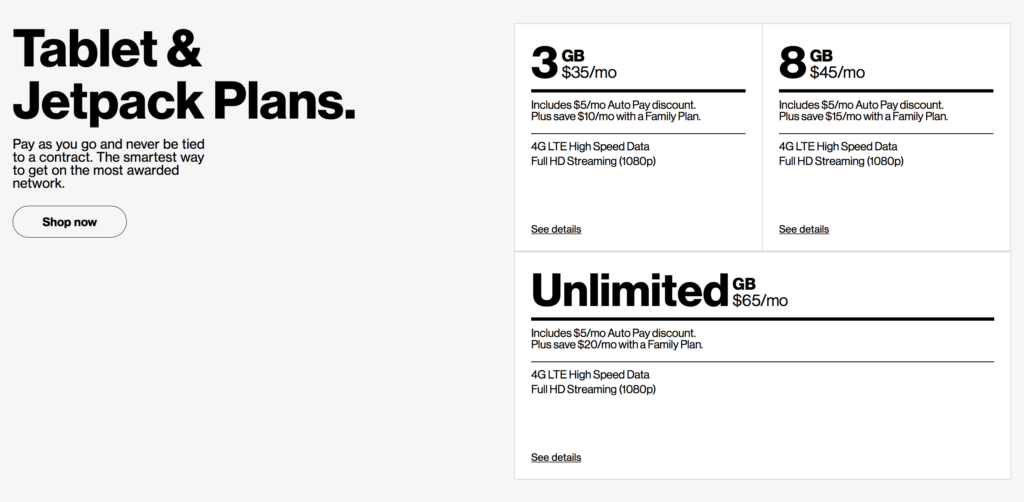 It's listed on Verizon's Prepaid Page under the Jetpack/Tablet section (don't get confused by their smartphone section at the top stating hotspot isn't included.).
You can order it online, on the phone or in stores.
If you already have a postpaid Verizon plan, you can not mix & match pre and postpaid on the same account. You will be opening up a new prepaid consumer account, which should be quick & easy (no credit checks required.)
You will need to purchase or bring your own Verizon compatible Jetpack device.
If you have one on an existing postpaid plan, you can activate it on prepaid.
If you have that Jetpack under contract however, you will have to either keep paying for your postpaid plan or buy out the contract by paying the early termination fees.
If it's not under contract, you can cancel that postpaid line with no penalty - and you may even be able to re-use your existing SIM card.
Make sure you are signing up for PREPAID ($70/mo plan) not POSTPAID ($80/mo) plan. The postpaid plan has a 15GB high speed hotspot cap.. you don't want that.
If you're calling in or going to a store, your rep may have no clue what you're talking about. But it's in their system at check-out for activating a Jetpack. Refer them to their own prepaid page on the Verizon website (scroll down to the Jetpack/Tablet area), show this this article.
The internal plan code for the Prepaid Unlimited Jetpack plan is 28366.
Reps should be able to look-up the plan with this code.
Your first month's payment should be $70 (plus taxes & fees) - if it's $80 (plus taxes), you're on the wrong plan!
After you have the plan, you'll proceed to setup your account on MyVerizon and activate autopay to get the $5/mo discount if you so choose. Setting up your MyVerizon account may be a bit tricky however, as Verizon sends the activation PIN as a text message - you may need to instead call in and have them send that via e-mail.
Please be patient with reps (hi if you're reading this!). You may very likely be the person who brings the plan to their attention. And it is not at all uncommon for customer service reps to be confused on the details of plans and give you inaccurate information. We've heard everything from this plan doesn't exist, to it has a high speed cap, to all data is at 600kbps, to you can't stream video on the plan (all confirmed - untrue).
This article has been fact checked, confirmed with Verizon corporate, confirmed by thousands of successful activations by readers of this site and constantly updated based on feedback from our members navigating this.
If your rep is not cooperative in finding the plan, try another.
Warning: We've seen several reports of service getting cut-off at the end of the month due to untimely payment processing by Verizon. The Jetpack will display "out of data" with no internet connection. Service will be cut-off until the customer's credit card is actually charged, which may be several hours to a day after the customer "pays" the bill online. This problem even happens with autopay.
---
Summary
This is a major refresh of Verizon's prepaid offerings, with many substantial changes.
The biggest news is that standalone mobile hotspot devices (Jetpacks/MiFis) can be activated on an unlimited data plan with no high speed hotspot caps. However all data use is subject to network management.
The plans also come with multi-line pricing and an autopay discount which effectively lowers the prices of these plans by a significant amount.
But it's not all good news - tethering/hotspot support for phones and tablets was dropped on the unlimited plan - a major downside
Overall the biggest change for nomads is finally the availability unlimited data for mobile hotspot devices on Verizon's large and capable network.
---
Member Exclusives Below:
In the member exclusive area below (if you're a premium member please log in), you'll find the following additional topics covered:
Exclusive Q&A Webinar Archive
How is Prepaid Different than Postpaid?

Lower Priority Traffic
Paying for your Plan (autopay & refills)
Comparing Verizon's Prepaid to Postpaid Coverage Maps

Getting a Device (including the brand new 8800L) & Activation
Confirming You Got the Right Plan
Initial Experience Results

SIM use in a tablets, various hotspots and cellular embedded routers
Speeds on prepaid vs postpaid plans
Initial Account / Plan Discrepancies

Analysis against other Verizon hotspot plans (Legacy gUDPs, Visible, FMCA and Beyond Unlimited)
Our members also have access to our member forums for asking questions about this plan (and anything mobile internet related) or leaving comments/feedback on this article. They also can attend our bi-monthly Q&A interactive webinars.
Bonus Member Only Content Available!
We go extra for our premium members - who make this resource center possible (did you notice the lack of 3rd Party advertising?). We have included some additional information in this news article just for our members - analysis, guidance and/or insider tips.
If you're not yet a member, please consider joining us. Extra content like this is one of the many perks we offer - in-depth content, guidance, discounts, alerts, classroom and more.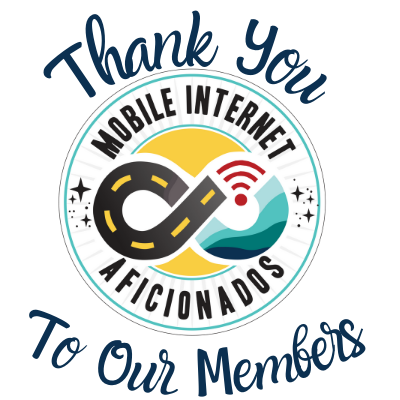 If you are already a member, please log in above to see the special content we have prepared for you.
Additional Related Resources: