Last May Verizon retired their sweet prepaid unlimited Jetpack plan, which we refer to as the pUDP, for $65/month. This plan offered truly unlimited data for mobile hotspot devices, subject only to network management.
Even though the plan was retired, customers who keep paying the monthly bill have thus far been grandfathered and can keep the plan.
However, we've begun to get isolated reports that Verizon is canceling these plans for some customers due to excessive domestic roaming use.
Video Version
Subscribe to our YouTube Channel
The Cancellation E-mail
The latest round of cancellation e-mails are coming through with this wording:
Dear Verizon Prepaid customer,

We appreciate you choosing Verizon prepaid. While conducting routine analysis to ensure compliance with our terms of service, we identified your line ending in **** as one that has a significant amount of usage outside the Verizon network.

As a result, you will not be able to renew your current plan. However, to ensure no interruption to your service, we are offering you the option to move to our $50/8GB prepaid Plan. We also encourage you to evaluate your wireless provider options within the next four weeks. Please note if you do not change your plan prior to your plan renewal, your line will be cancelled.

For full text of our Terms of Service please click on the link below.

https://www.verizonwireless.com/support/prepaid-customer-info-legal/

To review our extended 4G coverage area, please click on the link below.

https://www.verizonwireless.com/featured/better-matters/#coverage
Historically, Verizon has terminated accounts when billing addresses are not within the native Verizon coverage area, and specially in LTE in Rural America partnered locations (story: Verizon Terminating Certain "Rural" Customers For Excessive Usage).
But that doesn't seem to be the case now. This seems to be related to where a plan is being used.
Customers reporting back to us said Verizon could give them no indication of where or when the excessive roaming occurred, or how much data usage triggered the termination.
The received e-mail and cancellation was the first contact to indicate any roaming limitations. And clicking on the Terms of Services link in the e-mail takes you to a page that has no indication of any limitations on domestic roaming allowances.
And for those affected, there has been no recourse to re-activate the plan. Once it's gone it's gone for good.
What is Domestic Roaming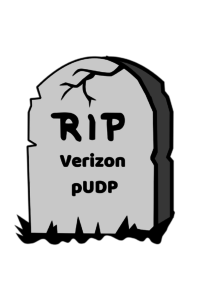 When a cellular carrier doesn't own the cellular towers and equipment in a certain area where they want to provide coverage, they will partner with other carriers to allow their customers to roam onto their towers.
These roaming agreements may be one of the other major carriers or a local or regional carrier.
The carriers allowing another network to roam on their towers tend to charge high fees to provide this service. As a result, AT&T, Sprint, and T-Mobile have clearly stated limitations for domestic roaming in their terms-of-service - only including perhaps a couple hundred MB of such data a month with their plans before roaming is shut off.
However, Verizon has never had specific caps or limitations, and their plans typically include any domestic roaming use.
While Verizon's prepaid coverage map does differ from postpaid by leaving off some roaming partnerships - there may be areas in which those utilizing this prepaid unlimited plan are roaming on to another provider's towers causing Verizon to pay a hefty fee for your data usage.
How to Avoid Roaming
Given these e-mails showing up, we advise that you double confirm that you are not in a roaming area before utilizing a Verizon plan - especially any retired or grandfathered plan you want to keep.
Unfortunately, this is not as easy as it should be to know when you are roaming and has put the onus on the customer. And in particular, LTE in Rural America locations will show up as native Verizon coverage on device.
Here are some things you can do:
Check your device to see if it is indicating that you are roaming when you get to a new location. On many Verizon hotspots, this is indicated with a triangle symbol on the front screen. You'll want to check the documentation for your particular hotspot or device to see if and how roaming is displayed.
Turn on roaming notifications if your device supports it. The newer 7730 and 8800 Verizon Jetpacks to support this feature, older models do not. You'll get a pop-up warning on your Jetpack when you are roaming.
Disable roaming. Most Verizon jetpacks do not support this feature, but some other hotspots and devices can be configured to disable any roaming.
Check Coverage maps to see if you are in roaming area. You can go directly to the carrier's website and look at their map. You will need to zoom way in to see the area details (at a high level all coverage shows as the same color). We also wrote the Coverage? app specifically to help you know where the carriers claim they have different levels of coverage, including a roaming layer you can toggle.
Unfortunately, some of the customers being canceled report they had no indication they were roaming. And some even stated that they have been in a specific area for a season, and that area shows up clearly on Verizon's own map as being native coverage.
Summary
If you have a grandfathered in Verizon plan you want to keep - including the Prepaid Unlimited Jetpack plan or a Legacy Grandfathered Postpaid Unlimited Plan - be extra cautious about using data in Verizon roaming areas.
Customers are being canceled for excessing roaming usage with no warning. Verizon has not provided any guidance on how much roaming usage is considered excessive. And knowing if you are roaming can be quite difficult to determine.
At the present time, there seems to be no recourse for keeping the plan once you receive the cancellation e-mail.
We do not feel this is a fair approach to handling excessive roaming usage. Verizon should be able to disable roaming if there are limits, clearly indicate when a customer is roaming or at the very least give the courtesy of a warning before cancellation.
Care & Feeding of the pUDP Reminder
If you wish to keep your $65/month pUDP Jetpack plan which is now grandfathered in, these are our recommendations:
Do not allow your plan to lapse in payment - ever. Setup auto payment and keep your credit card on file updated. Particularly after 60-days of non-payment your account is shut down and you can not get the plan back.
Do not acquire a replacement or upgraded Jetpack direct with Verizon - the plan is not likely to transfer over, and you can not get it back. Always purchase your device 3rd Party.
Avoid using domestic roaming.
Related Guides:
Additional News Stories: