Key Points:
The T-Mobile Business unlimited tablet promo that offers unlimited on-device data and 10GB of mobile hotspot for only $15/month is now available via the T-Mobile website.
The Unlimited tablet promo requires a business account with T-Mobile.
Note: This article has been revised to note that the plan is not eligible for a $5/month autopay discount. When you buy this plan online via the T-Mobile store, the website will show a $5/month autopay discount for a total price of $10/month. However, we've confirmed with T-Mobile that this is an error, and the plan price is $15/month and is not eligible for an autopay discount.
T-Mobile has quietly released a new version of its $15/month business tablet promo that is very similar to the $15/month promo that's been running since Aprile 2023. It includes unlimited on-device data and 10GB of mobile hotspot data on a tablet for only $15/month.
Plan Details
Like most T-Mobile business plans, this one requires a business account and comes in two flavors - a tax-inclusive (TI) and tax-exclusive (TE) version. Which one you can get depends on your business account and the number of lines on the account. The plan is available as a standalone option for new business customers.
The plan resembles some of T-Mobile's standard tablet options but has much better pricing and terms.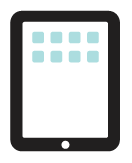 It comes with the following features:
Unlimited high-speed on-device 5G/LTE data (5G device required for 5G access), deprioritized after 50GB of usage
10GB of high-speed mobile hotspot data, followed by unlimited mobile hotspot at 3G speeds (600 kbps) for the remainder of the month
Video streaming is at SD (480p)
5GB of high-speed data per month in 11 European countries
Unlimited 2G data in Canada/Mexico
These terms differ from the promotion available from business telesales regarding international use. Instead of 5G of Canada/Mexico usage, this new promo has 5G of usage in 11 European countries.
This new promo is easy to get and is available on T-Mobile's website, either with the purchase of a new tablet or as a BYOD option. To access the plan, simply go to the T-Mobile Business site, put a tablet or a SIM kit in the cart, and the options will come up: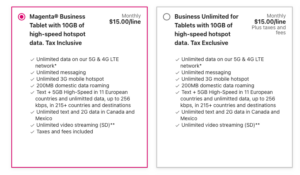 When purchasing via the webstore, it may show a $5/autopay discount. We've confirmed with T-Mobile that this is a mistake, and the plan is not eligible for an autopay discount.
At press time, whether this option is available in stores is unknown.
Also, keep in mind that this is a tablet plan only. T-Mobile can be aggressive about device enforcement on its network, and attempting to use the SIM in a router or a non-tablet device is not authorized.
Getting A Business Account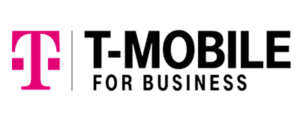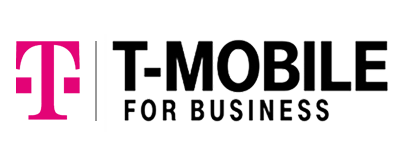 Getting a business account is easy on T-Mobile, but there are some catches. If you have a company with an EIN (Employer Identification Number), it's just a matter of providing the EIN and some other information to get an account set up.
Those without an EIN can still qualify for a business account as a sole proprietor or contractor using a Social Security Number (SSN). However, T-Mobile only allows one account per SSN, so if you already have a consumer T-Mobile account under your SSN, you can't use the same SSN for a new business account. In that case, a partner or spouse can set up the account with their SSN, or it's also possible to convert a consumer account over to business - but be sure to understand all the tradeoffs before going this route.
Concluding Thoughts
$15/month for unlimited on-device data on a tablet continues to be a fantastic deal, and it's great to see that T-Mobile continues to offer these promotions.
The very similar $15/month Unlimited Tablet promotion that's only available through T-Mobile Telesales, as detailed in our article here, is still active at press time. This promotion has 5GB of Canada/Mexico data instead of 5G of Europe data, but is otherwise the same. Those who really want the Canada/Mexico data may want to consider this offer instead.
Here are the standalone tablet options from AT&T or Verizon for comparison, which are not nearly as good:
Modern tablets are very flexible connectivity options, especially for those who live a mobile lifestyle. A tablet with unlimited on-device data is a very flexible way to stream TV, video conferencing, and many other online tasks.
This T-Mobile promotion is the latest in a series of compelling T-Mobile tablet plan offers that provide an inexpensive way to add a lot of flexibility and redundancy to your mobile internet arsenal.
Like most other T-Mobile promotions, this is likely time-limited, and T-Mobile does not publish an end date. While these promos usually last for at least several months, they can disappear anytime.
Further Reading
Related News: