Key Points:
The T-Mobile Business unlimited tablet promo offers unlimited on-device data and 10GB of mobile hotspot for only $10/month.
The Unlimited tablet promo requires a business account with T-Mobile.
The plan can be purchased standalone.
T-Mobile is also offering a related promo that provides a free Samsung tablet with the plan.
In late February T-Mobile quietly came out with a very attractive promotion for business customers: a tablet plan with unlimited on-device data and 10GB of mobile hotspot for only $10/month. This is an incredibly good value.
T-Mobile Tablet Plan Video
Unlimited Tablet Plan Details
The plan is based on T-Mobile's Magenta Business Tablet addon but has much better pricing and terms. This new plan is only $10 a month and does not require a voice line or autopay. There are no further discounts on this plan.
It comes with the following features:
Unlimited high-speed on-device 5G/LTE data (5G device required for 5G access), deprioritized after 50GB of usage
10GB of mobile hotspot data, then unlimited mobile hotspot at 3G speeds (600 kbps) for the remainder of the month
Video streaming is at 480p, but in our testing we regularly got 720p on a tablet
5GB of high-speed data per month in Canada/Mexico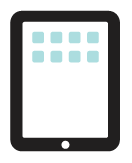 All for only $10/month!
There are two versions of the plan - the only difference between them is whether or not taxes and fees are included in the $10/month price. While we were able to confirm that there are two versions, we could not confirm the criteria for which one a customer can get. The version that adds taxes and fees onto the $10 cost appears to be for customers that take advantage of a related promotion for a free Samsung tablet (see below).
Customers should ask for the option with taxes and fees included, but even with taxes and fees added (likely an extra $1-3 depending on your billing address), the plan is still a great deal.
The plan is called "Magenta Business Tablet Promo with 10GB of high-speed hotspot data" although this is sometimes shortened to "Magenta Business Tablet Promo" on T-Mobile's user account page.
Internally in T-Mobile's system, the plan names are:
"Bus Unl Tablet 10 GB HS TE" - This is the version where taxes and fees are extra. The internal SOC code for the plan is: ZB10HSTE
"Bus Unl Tablet 10 GB HS TI" - This is the version where taxes and fees are included. The internal SOC code for the plan is: ZB10HSTI
Free Tablet Promotion
In addition to the $10/month unlimited plan, T-Mobile is also offering a related promotion - a free Samsung Tab A7 Lite tablet when signing up for the $10/month unlimited plan. This offer is available to new and existing business customers. The free tablet comes via 24 monthly bill credits with a zero-interest installment plan subject to qualification. If you cancel service before the 24 months are up, you'll need to pay the remainder of the balance.
Taking advantage of this promo could force you onto the version of the plan that doesn't include taxes and fees - that is what happened in our case.
How to Get T-Mobile Business Tablet Plan Promo
The plan is not directly available on T-Mobile's Business website although customers with business accounts may be able to obtain the plan online by utilizing the free tablet promotion discussed above.
The easiest way to get the plan is at a T-Mobile store, especially if you need to set up a business account. Either way, you will likely have to tell the T-Mobile representatives the plan name or ask them to look up business promotions for tablets in their system. Despite being a promotional offer, T-Mobile has done little to promote this plan, even to T-Mobile's sales staff.
Additionally, the plan can be activated on a physical SIM or the eSIM on a tablet.
Of note, there is a one-time $30 activation fee.
Getting A Business Account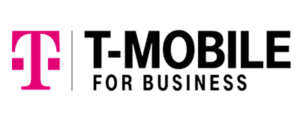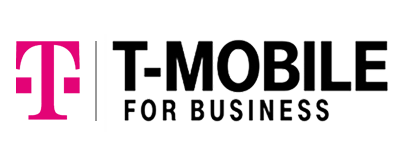 Getting a business account is surprisingly easy on T-Mobile. If you have a company with an EIN (Employer Identification Number), then it's just a matter of providing the EIN, a valid ID, and filling out some paperwork, which can be done online.
Those without an EIN can still qualify for a business account as a sole proprietor or contractor. T-Mobile has very liberal standards for small business accounts and they will accept almost anything that shows you provide some kind of service or product including gig workers and even blogging. If you have questions about your business situation and what proof you will need to show, you can call your local T-Mobile store and ask what they will accept as proof.
You'll need to provide the following items and information:
Social Security Number (SSN)
Legal photo ID, such as a government-issued driver's license
Proof of business activity - this can be a business card, LinkedIn profile, business website, etc.
Concluding Thoughts
$10/month for unlimited on-device data on a tablet is a fantastic deal!
The standalone tablet options from AT&T or Verizon for comparison:
AT&T offers a standalone consumer unlimited table option for $20/month and add-on options for business accounts.
Verizon standalone consumer unlimited tablet plans start at $80/month, and the business "Pro Tablet" option is $40/month.
For those who live a mobile lifestyle in a boat, RV, or van, this is a very inexpensive way to add a lot of flexibility and redundancy to your mobile internet arsenal. A tablet with unlimited on-device data is a very flexible way to stream TV and video conference, two high-data use tasks.
Of note, this is listed as a promotional offer, so it is almost certainly time-limited. Like other T-Mobile promotions, we have no idea when this will end.
Additionally, keep in mind that this is a tablet plan and other devices are not eligible. T-Mobile is aggressive about device enforcement on its network and attempting to use the SIM in other types of devices will jeopardize the plan and could even risk your ability to maintain a business account with T-Mobile.
Further Reading
Related News: