Key Points:
The 100GB for $50/month postpaid Mobile Internet data plan for hotspots, tablets, and routers has ended.
T-Mobile also launched two new, and not nearly as great, plans.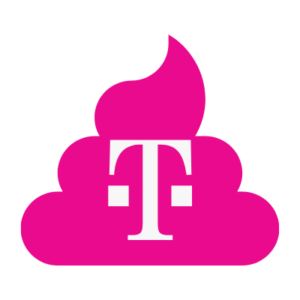 Back in December 2020, T-Mobile introduced new Mobile Internet data-only prepaid and postpaid plan options, coinciding with the debut of T-Mobile's first high-end mobile hotspot device, the Inseego M2000.
As a limited-time promotion, they pushed a 100GB plan for $50/month that could be activated on virtually any data-only device including hotspots, tablets, and routers. The first time T-Mobile offered an attractive data-only plan option for postpaid and prepaid customers.
That plan has been one of our Top Picks ever since.
The prepaid option retired back in late March, and today T-Mobile also retired the postpaid plan replacing it with less attractive options.
Video Story
Subscribe to our YouTube Channel
Replacement Plans
T-Mobile is replacing this plan with two new Mobile Internet options that are available starting today (May 21st, 2021):
50GB for $50 - This is the direct replacement for the retired plan. It offers half the data for the same price (and matches the current prepaid plan option). This plan remains available for all hotspots, tablets, and routers.
100GB for $60 for 5G Devices- A new "limited time offer" plan is launched, but will ONLY be available for a small number of approved 5G devices. The list includes the Inseego MiFi M2000 Hotspot, Samsung Tab S7 or Samsung Tab S7+, and the new 5G Apple iPads. And that is it - no other devices are currently eligible for this new plan, including 5G mobile routers. In a comment for this story, a T-Mobile PR rep stated, that they are "looking to add more eligible devices soon." The plans (and devices) do include service in LTE areas where 5G is not yet available.
We do not know how T-Mobile will enforce the device restrictions on the two new plans, and if you will be able to move SIM cards to non-eligible devices once you activate the plan on an eligible 5G device.
As before, if T-Mobile does not add these plans directly to their website you'll need to contact T-Mobile directly by phone, chat, or visiting a store to get the plan. At press time, plan details are not available on T-Mobile's website. All plans slow to a hard throttle of 128 kbps after the cap is reached for the remainder of the billing month, and video typically streams at 480p.
Existing Customers Grandfathered
Existing customers who were able to get the 100GB/$50 plan before it retired will be grandfathered and can keep the plan as long as their account is kept active and in good standing. Hopefully, the retirement of the prepaid version of this plan prompted those who wanted this plan to grab the postpaid version while they still could.
Our premium members also received advanced notice that this plan was retiring as soon as we got a tip this was coming earlier this week.
Concluding Thoughts
This is disappointing news - and it is always a sad day when we see a carrier eliminate one of our Top Pick plan options. It's also odd timing for T-Mobile to drop this plan when AT&T just launched their own 100GB for $55/month hotspot, router & tablet plan.
Those optimizing on cellular routers in particular have lost a great legit option for a usable amount of data for an affordable price.
And the new "limited time" offer of 100GB for $60 is only available for a handful of devices, all but one of them tablets. The M2000 is a very capable mobile hotspot device, but it lacks antenna ports for signal enhancement, a key feature for many mobile users.

Additionally, tablet users have other options to consider such as a stand-alone Magenta Max tablet plan with unlimited on-device data for $60/month, or just $20 when added to a smartphone line.
Even with the downgrades, we are keeping the plan a top pick for hotspots and routers for T-Mobile. Aside from going with risky 3rd party resellers, there just really aren't better options.
Other T-Mobile News:
Further Reading & Related Guides: