Key Points:
T-Mobile discontinued the 100GB/$50 Mobile Internet plan for T-Mobile Prepaid and Metro by T-Mobile
The $50 plan now comes with 50GB of data.
The 100GB/$50 plan is still available for T-Mobile Postpaid - but for how long?
Recently both T-Mobile Prepaid and Metro by T-Mobile discontinued their 100GB Mobile Internet Data Plan Options for hotspots and routers, replacing them with 50GB options.
Video Story
Subscribe to our YouTube Channel
Plan History
In December 2020, T-Mobile introduced new Mobile Internet data plans in conjunction with the release of their new Inseego 5G MiFi M2000 hotspot.
The 100GB/$50 version of the plan became one of our top picks plans. These new 'Mobile Internet' plans are available to both postpaid consumer & business and prepaid, as well as Metro by T-Mobile customers.
But the 100GB version of the plan was always promoted as being available for a "limited time."
March 2021 - Plans Retired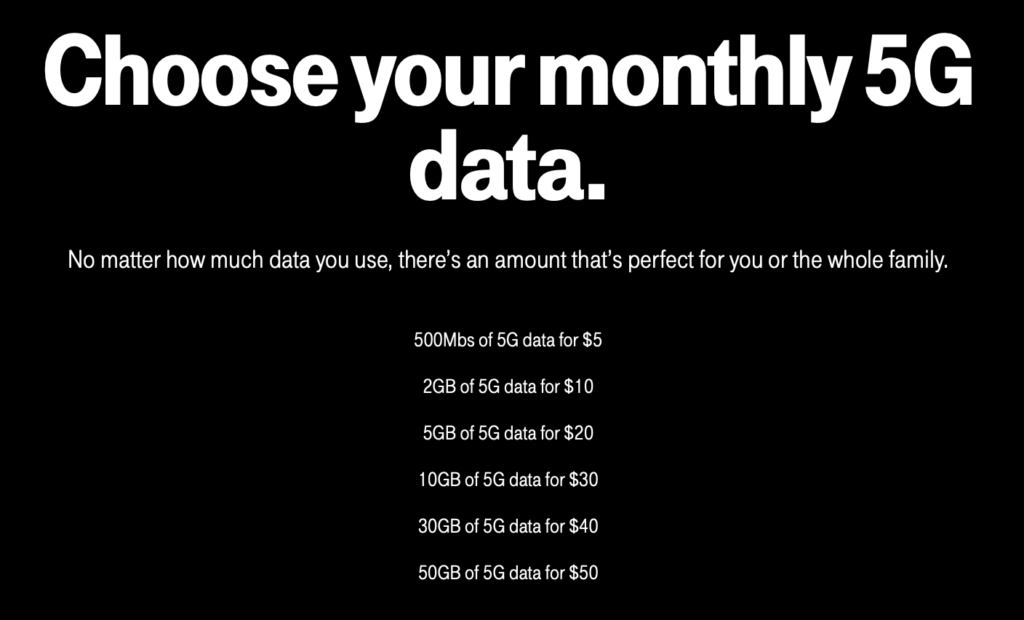 In March 2021 we discovered that the 100GB data plan was no longer available on T-Mobile's prepaid website. Instead, they now offer a 50GB/$50 plan.
The same is true for Metro for T-Mobile, except that they now also offer a 75GB/$75 plan. Metro plans do require a phone line be associated with the data only plan.
Any customers who got the 100GB version of the plan should be grandfathered in for as long as they keep their plan active.
Future of the Postpaid 100GB Plan
The 100GB/$50 plan is, as of this writing, still available for activation on T-Mobile Postpaid - with or without any other lines of service.
However, T-Mobile's postpaid website has yet to have any of the Mobile Internet plans published, requiring that customers contact T-Mobile directly by chat, phone, or going to a store to sign up. Be sure to ask for the 100GB Mobile Internet plan, it comes in two versions - TI and TE. TI is Tax Inclusive and TE is Tax Exclusive (taxes & fees added on).
The plans can be activated on T-Mobile hotspots, unlocked hotspots from other carriers (although other hotspots may not cover all T-Mobile frequency bands) and cellular embedded routers. T-Mobile seems to still be running promotions when signing up on their M2000 5G hotspot device or including a free lower-end device.
We have been unable to confirm for how much longer the 100GB Mobile Internet plan via postpaid will be available, or even if it is still considered a 'Limited Time' promotional plan.
If you're interested in this 100GB data plan it may be wise to get it locked in sooner rather than later, just in case it too will be retired.
Related News Stories
Related Guides