Key Points:
Peplink firmware 8.1 makes it easier than ever to bond together multiple connections thanks to the new SpeedFusion Cloud feature.
SpeedFusion Cloud is supported by most Peplink and Pepwave routers, but lower end routers may only be able to use SpeedFusion as a VPN and not for true bonding.
Peplink this week released Firmware version 8.1 - a free update for most Pepwave and Peplink routers.
Normally a router firmware update isn't newsworthy - but in this case firmware 8.1 brings a major new feature to market called SpeedFusion Cloud that makes it easier than ever to use Pepwave's SpeedFusion technology to combine together multiple different connections into one.
Imagine - combining AT&T, Verizon, T-Mobile, public Wi-Fi, and more - all at once!
So just what is SpeedFusion Cloud, and what do you need to do to get started with it?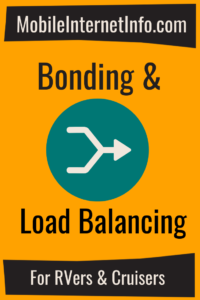 Geek Alert!
Bonding and load balancing are complicated topics - and these techniques are not for everyone!
For a better understanding of the fundamentals, and to understand just what is possible (and what doesn't work at all!) when you combine multiple connections together, see our new featured member guide:
Video Version
Subscribe to our YouTube Channel
Introducing SpeedFusion Cloud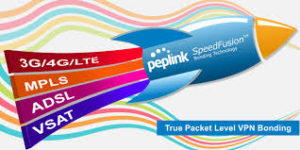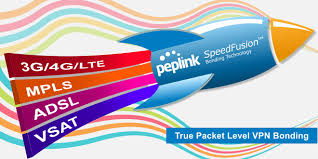 Peplink's proprietary SpeedFusion technology works by creating a VPN tunnel between your router and a SpeedFusion server somewhere online.
But what makes SpeedFusion different than normal VPN connections is that the router will create multiple tunnels over every active connection online that it can, and it can then split your traffic across all of these connections - dynamically adjusting to disconnects or changes in speed as needed.
This all adds up to a much more reliable (and sometimes faster) combined connection than any of the single connections alone are capable of.
But the catch with using SpeedFusion in the past has been the need for a SpeedFusion server to handle bringing all the different VPN connections back together, turning multiple connections back into one.
To make SpeedFusion work, you either need to have your own dedicated SpeedFusion router in a datacenter somewhere, subscribe to a very expensive enterprise-grade service, or be geeky enough to set up your own cloud-hosted server running Peplink's free FusionHub Solo software.
And even then - once you have a server set up, configuring and managing your connection to it can be a challenge for less advanced users.
But now Peplink has launched SpeedFusion Cloud as a built in feature in firmware 8.1 to greatly simplify all of this.
Peplink describes SpeedFusion Cloud as:
"Unbreakable Connectivity with a Single Click"
Setting Up SpeedFusion Cloud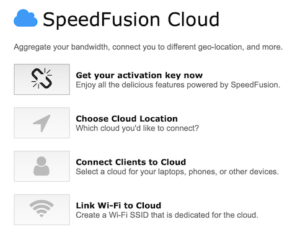 The initial SpeedFusion Cloud setup isn't actually just a single click, but it is close.
The first step is to get your activation key, which requires copying-and-pasting your router's serial number into a web form, and then copying-and-pasting the license key that you will be emailed back into the Pepwave dashboard.
Next you can "Choose Cloud Location" to pick which cloud server you will connect via, though leaving it on "Auto" is usually just a fine choice.
Then you can "Connect Clients to Cloud" to pick which devices on your network should have all of their traffic routed via the bonded connection.
Or... You can "Link Wi-Fi to Cloud" and set up a dedicated Wi-Fi network that routes all connected devices on that network over the bonded connection. This way you can just connect to the special network when you need the reliability of bonding, and disconnect when you do not.
And that's pretty much it...
You can get fancier by diving deeper into the control panel to route only certain applications over the bond (like just Zoom meetings) - but the basics are all pretty simple, and it is a whole lot easier than setting up your own bonding server from scratch.
SpeedFusion Cloud Pricing
Peplink actually rolled out a free 90 day trial of a beta version of SpeedFusion Cloud back in March (our story) to help people working from home in response to the pandemic.
That free trial offer remains - and it provides you with 100GB of SpeedFusion usage that is capped at 50 Mbps and which expires after 3 months.
If you find SpeedFusion Cloud to be useful - you can buy additional data buckets as priced below:

TIP: Don't let the data (or speed) limits worry you. SpeedFusion bonding is NOT meant for streaming, and many streaming services will not even function over a VPN connection. If you limit bonding to the tasks where it makes sense, a terabyte should last you a very long time.
Compatible Routers Needed For True Bonding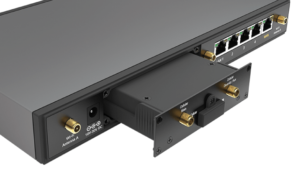 All Pepwave and Peplink routers running Firmware 8.1 will get the new SpeedFusion Cloud feature - even devices that are out of warranty or which do not have an active PrimeCare or InControl subscription.
But not all of these routers can actually take advantage of multiple connections at the same time!
Lower-end Pepwave routers can only take advantage of one connection at a time, and on these devices SpeedFusion works in "Hot Failover" mode to switch from one connection to the next when the primary connection goes down.
But more advanced routers like the dual-modem Pepwave MAX Transit Duo or Peplink Balance 20X can connect to multiple cellular connections at once, and actively bond them together.
Make sure that you know what your router is capable of, so that you know what to expect when you experiment with SpeedFusion.
Concluding Thoughts
We've been running the beta version of firmware 8.1 for a while now, and it is an overall solid release.
In addition to SpeedFusion Cloud, Firmware 8.1 introduces support for the WPA3 security standard - the first advancement to Wi-Fi security standards in a decade.
For more on WPA3, see our story from 2018 when the standard was finalized.
Firmware 8.1 also includes a whole raft of security updates, bug fixes, small tweaks, improved usage tracking graphs, and plenty of other new features primarily intended for enterprise customers and IT departments.
For a full list of what is included, and to check router compatibility, the release notes are available online.
Even most older Surf SOHO and MAX BR1 router router models are supported - so all Pepwave and Peplink routers owners are encouraged to upgrade.
But remember - bonding is NOT for everyone, and SpeedFusion is not the only way to add bonding to your connectivity arsenal either.
For a better understanding of what bonding is (and isn't!) good for, be sure to read our new guide:
Combining Connections: Bonding & Load Balancing
---
Member Exclusives Below:
Bonus Member Only Content Available!
We go extra for our premium members - who make this resource center possible (did you notice the lack of 3rd Party advertising?). We have included some additional information in this news article just for our members - analysis, guidance and/or insider tips.
If you're not yet a member, please consider joining us. Extra content like this is one of the many perks we offer - in-depth content, guidance, discounts, alerts, classroom and more.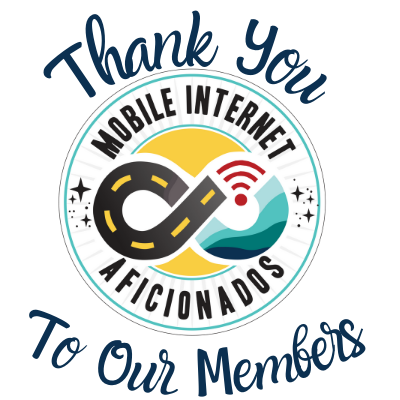 If you are already a member, please log in above to see the special content we have prepared for you.
Related News Stories
Related Guides