Insty Connect is a small company run by a part-time RVer that makes cellular connectivity systems for RVers. Insty Connect rolled out some new products and features on its website recently.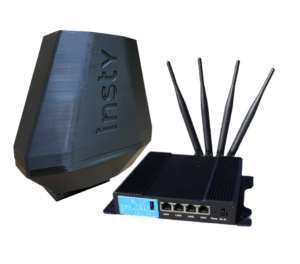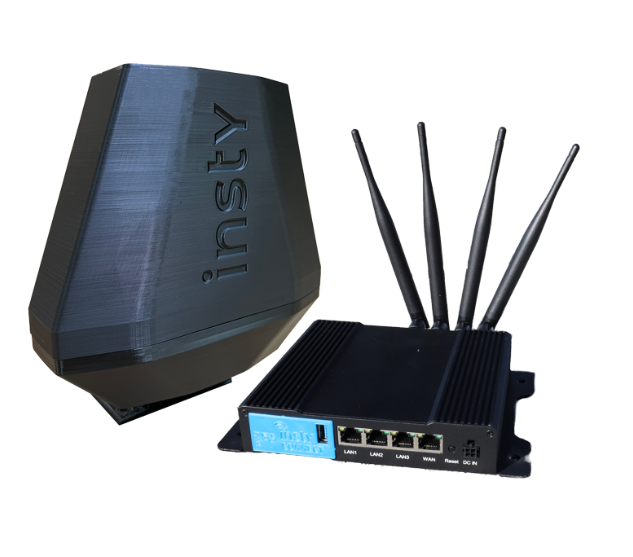 The Insty Connect Explorer 5G now comes with a redesigned version of the 5G "Angel Wings" antenna called "Cloud Wings" that provides 4x4 MIMO antennas and the modem in a fully enclosed case. The previous "Angel Wings" version had antenna cables dangling on the underside of the enclosure and a different antenna configuration. The new Cloud Wings eliminate the dangling cables and the antenna configuration was also redesigned for increased performance.
Current customers who have signed up for the $79/year Insty Connect Care program will be able to upgrade to the Cloud Wings for a discounted price of $25, and there will be an upgrade path for those who have not signed up for Insty Care that will cost more. The old 5G Angel Wings design has been discontinued and new orders of the Insty Connect Explorer 5G will include the new design.
For now, the 4G Angel Wings (2x2 MIMO) design is not changing.
Additionally, the 4x4 MIMO 5G Binoculars are now shipping and cost $499 (+ $25 shipping). Those who already have the 2x2 MIMO Binoculars will be able to order an upgrade kit for around $250.
Finally, The Insty Connect Explorer 4G12 model increased in price by $50 to $599. With a new antenna design, the 5G version will likely increase in price as well, though at press time the 5G system remains at $999.
Key Mobile Internet Related Considerations:
The 5G version of the Insty Connect Explorer has a new and improved design for the 4x4 MIMO rooftop unit
Insty Connect is now shipping the 4x4 MIMO directional "binoculars" antenna system for the 5G Insty Connect Explorer.
Existing customers can upgrade to the newer antenna designs.
Video Story:
For more information:
Related Content at the Mobile Internet Resource Center:
Related Updates: