Keeping Connected Globally
Many U.S.-based nomads don't just stick within the borders of America in their adventures.
Whether exploring via RV, van, boat, or utilizing short-term home rentals - many of our mobile brethren will cross into international territory at some point - and want to maintain an internet connection.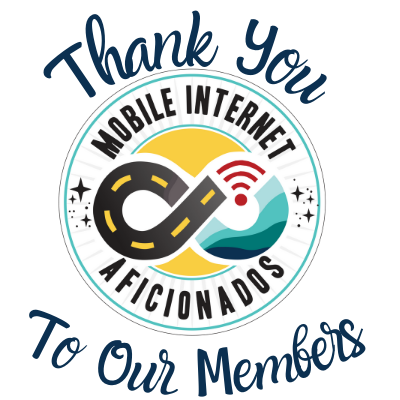 If you're a member, please log in above to access the exclusive portions of our content.
We are honored to be able to present a bunch of our content for free.
Our resource center is brought to you by funding from our premium members. We don't accept 3rd Party Advertising, we're not sponsored and we don't sell stuff.
Our members have exclusive access to in-depth content, classrooms, discounts, alerts, insider info and interactive guidance.
If mobile internet is an important part of your lifestyle, you can help make this possible:
---
General International Tips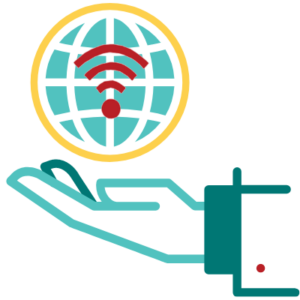 The hurdle with international internet is not that other countries don't have plentiful options. The hiccup is getting connected to those options as nonresidents who are just passing through the country on a short-term basis.
The tips offered in this section apply to both Canada and Mexico – as well as many other international travel destionations.
We offer in-depth guides for U.S.-based travel to Canada, Mexico, and the Bahamas as well. We also offer a guide focused on Canadians who are traveling to the U.S.
For our full collection of International travel resources:
International Travel Resources
Wi-Fi
Public Wi-Fi is plentiful abroad, just like most other basic necessities of life.
You will often be able to connect at campgrounds, coffee shops, cafes, libraries, hotels, airports, and more. You may be surprised at just how plentiful basic Wi-Fi can be, even in otherwise primitive countries.
When traveling outside the USA, Wi-Fi is likely going to be your cheapest and easiest connectivity solution, especially if you're only going to be in an area for a brief time when it may not be worthwhile tracking down other options.
If you're planning to mix international travels with your U.S. traveling lifestyle, it is important to assemble your technology arsenal to include gear that is easily be portable and can be taken Wi-Fi hunting to find workable hotspots.
Using Wi-Fi as a Mobile Internet Source - Selecting Long Range Wi-Fi Extending Gear
As with all public Wi-Fi, the usual caveats apply.
Expect intermittent speeds, needing to connect in crowded public places lacking in privacy and quiet, and needing to take precautions to keep your connection secure.
Using a virtual private network (VPN) may be a smart way to protect yourself when regularly surfing on public international Wi-Fi.
TIP: A lot of major global websites will automatically switch to the local language if you are connecting via a local Wi-Fi ISP, though there is often a way to override the detected language - if you can navigate the menus to find it. Using a VPN to virtually appear to be back home in the United States however will almost always keep your web experience in English.
Mobile Internet Security, Privacy, and VPNs
Voice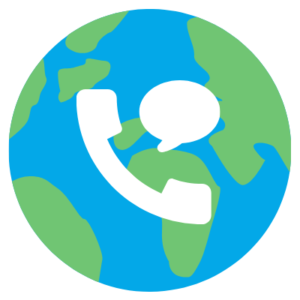 There are several ways to keep your voice phone service working while traveling internationally.
Because nearly every modern cell phone supports basic GSM international roaming frequency bands, the simplest option to keep connected is to activate international roaming with your home carrier – taking your current phone on the road. This way, your home number continues to work and will ring wherever you go.
Your default roaming rates may be expensive, but you don't have to answer every call. Many carriers have moved towards better options for international minutes in a growing number of places, so check your plan.
Regardless, with your phone active, at least you'll know someone is trying to reach you, and you will have the option to answer or call back as necessary. However, if you want to make or receive calls on a regular basis while you're out of the country, you'll probably want to avoid the default international rates your carrier is offering to keep costs better under control.
Most carriers have special international packages that offer discounted calling rates and allow you to keep your home number active in most countries around the world for as little as $15/month.
If keeping your domestic number isn't important, local SIM cards abound in many countries. These SIM cards will make it harder to manage incoming calls since your phone will have an international number, but many SIM cards available while traveling offer substantial discounts for calls back to the USA.
And finally, you can rely on services like Google Voice, Google Hangouts, FaceTime, and Skype to handle your calls – avoiding traditional cellular calls entirely.
TIP: If you do get a local SIM card, look into ways that you can forward calls to your U.S. number so that people back home can still easily reach you.
Cellular Data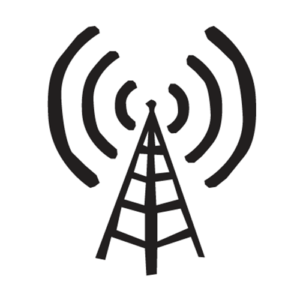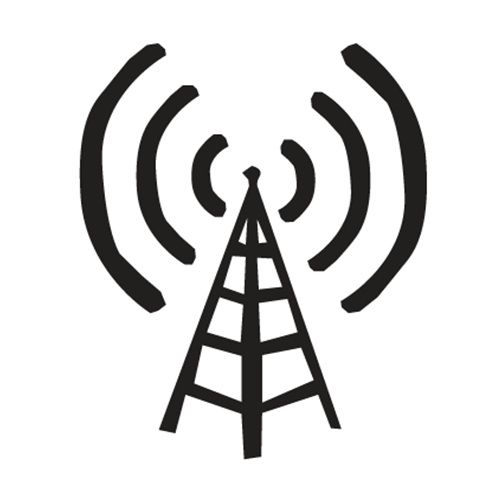 The most important international data tip is to turn OFF data roaming on your devices when you are close to international borders - unless you are certain you have a plan with good international roaming coverage.
The default international data roaming fees from most carriers can be extremely high – and there are many horror stories about accidental astronomical bills from inadvertent roaming.
If you do need cellular data overseas, you may be able to avoid the default roaming rates by activating an international roaming plan with your U.S.-based carrier – saving a substantial amount in the process.
Roaming with your home carrier may be ideal if you're only planning a short trip, will primarily be relying on Wi-Fi, or won't be needing much data to get by. But for longer trips or heavier needs – it often makes sense to look into other options.
---
Data Saving Tips for Capped Plans
As noted above, most U.S.-based plans that permit data roaming into other countries place data usage caps on the roaming portions of those plans. If you are purchasing a local SIM card to use in another country, you may also find yourself dealing with data caps. Some satellite-based plans also have data caps.
So how can you make the most of your data limits?
We've got a complete guide - with tips to lowering data usage - in our guide:
Managing Bandwidth: Common Data Hogs
Member Exclusive Content In This Guide
Has this guide been helpful so far?
Well.. there's a lot more below available to our members. As well as dozens of other guides like this, videos, classrooms, forums, webinars and more. All specifically created for helping keep RVers, cruisers and nomads online.
Consider Becoming a Member
If mobile internet is an important part of your lifestyle, a membership can help keep you connected with these exclusive benefits:
in-depth exclusive content
interactive guidance
vendor discounts
alerts & insider tips
classroom
community
Free Content Like This Made Possible By Our Members!
We are community funded via our premium membership program - allowing us to focus on creating unbiased quality, in-depth, constantly updated content. We don't accept 3rd party advertising, we're not sponsored and we don't sell 'stuff'.
Already a member?
Log in to continue with this guide.
Check out the Topics Covered in the Member Section:
Additional Member Only Content
U.S. Cellular Carrier International Roaming Policies
We go in-depth tracking the roaming allowances and policies of the major plans offered by the U.S. cellular carriers.
Global SIMs
This section covers options for global SIMs - services where you purchase a device & SIM card that automatically works across the world. Options include Solis, Airalo, Roaming Man, GlocalMe, and more.
Obtaining local SIMs
For extended international travel, sometimes it just makes sense to source local options. This section will help you be better prepared for that.
Exclusive Member Content Below
The content below this point is part of your exclusive perks.
In respect of your fellow members who make this all possible, please don't share the details below outside of member spaces.
You are welcome to SHARE A LINK - non members will be able to view the public/free content we've designed for this page.
---
The Major Carriers: International Options
For more detailed information regarding carrier policies in Mexico & Canada, please see our guides:
Guide to Keeping Connected in Mexico Guide to Keeping Connected in Canada
Verizon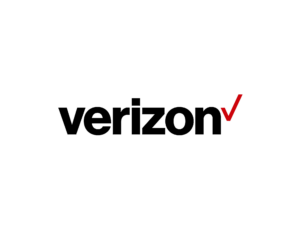 Verizon Prepaid
Travel Pass: Offers 500MB of data from your plan at full speed in 140+ countries for $10/day.
Not Eligible for International Roaming:
Grandfathered Legacy Unlimited Plans (gUDP) are not eligible for any international roaming. These older plans never had an international option, and trying to add a Travel Pass to one of these lines will require switching to a modern plan, which WILL discontinue your unlimited data plan - and you cannot get your grandfathered unlimited data back after returning the States. Carefully consider this switch if your grandfathered unlimited US data plan is important to you.
Grandfathered Prepaid Unlimited Data Plans for Jetpacks (pUDP) are not eligible for any international roaming our activation of TravelPass. More on this plan: Verizon pUDP
T-Mobile
T-Mobile's International Page
T-Mobile Prepaid, Pay-As-You-Go, or any plan that does not require a credit check are not eligible for any international features.
T-Mobile Magenta with Global Plus 15GB adds 15GB of high-speed international use around the world (5GB in Canada/Mexico), 5GB of high-speed international tethering, and 1080 video streaming internationally. Additionally, while in the U.S., the plan includes unlimited high-speed mobile hotspot use.
T-Mobile offers Simple Global, with unlimited (2G/128kbps speed) data, unlimited texting, and $0.25/minute phone calls in over 210 countries. Simple Global is included without additional cost in some plans - but not all. Simple Global is not for extended international use; you must reside in the U.S. and primary usage must occur on T-Mobile's U.S. network. Your device must register on T-Mobile's U.S. network before international use. Service may be terminated or restricted for excessive roaming.

Simple Global is included on T-Mobile Magenta plans, retired ONE plans, Simple Choice plans, New Classic plans, and Select Choice plans.

T-Mobile also offers International Passes, to customers with qualifying plans (including Magenta, ONE, Essentials, and Simple Choice). These offer data buckets for use in 210+ countries over the span of 1, 10, or 30 days. These passes include buckets of high-speed data plus unlimited 2G speeds data, unlimited texting, and unlimited calling while traveling internationally. These add-ons are not for extended international use; you must reside in the U.S. and primary usage must occur on T-Mobile's U.S. network. The device must register on T-Mobile's U.S. network before international use. Activating a new pass ends the remaining benefits of the prior pass

5GB high-speed data package that lasts for up to 10 days and costs $35
15GB high-speed data package that lasts for up to 30 days and costs $50
512MB high-speed data package that lasts for up to 1 day and costs $5
TIP: To be sure that where you'll be traveling matches up with your plan (and needs): https://www.t-mobile.com/optional-services/roaming.html
TIP: Most (except with Global Plus add-on) T-Mobile plans officially forbid tethering/hotspot usage while roaming internationally (other than in Canada and Mexico) - but in our experience personal hotspot usage on tablets like an iPad works without limits.
TIP: T-Mobile TOS states that 50% usage of any plan must be in the U.S. We suggest 'binging' on data for a bit while in the U.S. before traveling abroad so as not to hit the 50% threshold.
Metro by T-Mobile
Metro by T-Mobile T-Mobile's prepaid brand, offers no international roaming beyond roaming in Canada and Mexico.
T-Mobile has historically been an attractive option for international travelers. Many grandfathered, no longer available plans offer (sometimes confusing) international roaming options.
T-Mobile's ONE Plus International Plan (now retired) is excellent for basic international use if you are grandfathered in on the plan. In Canada & Mexico, you get full-speed data and free talk and text. In 210 other countries your data will be delivered at 256kbps (3G) speeds, text messaging is free, and voice calls are 25cents/minute (Simple Global).
The T-Mobile ONE plan offers unlimited texting and 5GB/month of high-speed data access from your current plan in Mexico & Canada only; after 5GB is used, speeds are throttled to 128kbps (2G). In 210 other countries, unlimited texting is paired with unlimited data use at 2G speeds, and calls are 25cents/minute (Simple Global).
All (now grandfathered) T-Mobile Simple Choice phone plans include free and unlimited international data (at 2G speeds) and text messaging in over 210 countries and T-Mobile voice plans offer a 25cent/minute flat rate for making and receiving calls (Simple Global). For Canada and Mexico, T-Mobile allows you to use your entire domestic plan on their roaming partners in a program called Mobile Without Borders. This means you get unlimited voice calls and text messaging, and access to all of your domestic high-speed data allotment while traveling on these tiered plans.
AT&T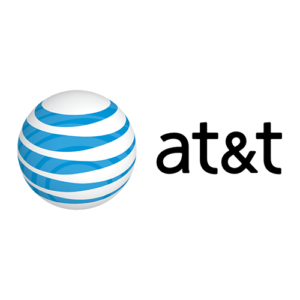 None of AT&T's plans include international roaming as a bundled feature (except for Canada & Mexico on some plans), but most are eligible for international add-on features. Historically, international roaming add-ons are restricted to no more than two months of usage per outing.
International Day Pass: For $10/day ($5/day for additional lines on an account up to 10 lines) in 201+ countries, eligible AT&T postpaid customers can use their existing plans and all of their plan's features, including high-speed data. This option is designed for smartphone lines. Data-only lines are generally not eligible. You can check your plan's eligibility in your AT&T dashboard.

The option to add an International Day Pass is in the account area on your device. If the option isn't showing up for your device, you'll need to call AT&T's International department (314-925-6925) to add the International Day Pass feature manually.
WARNING: You must activate the feature on an eligible line of service in the myATT app or by calling AT&T. Once activated, AT&T Day Passes then are charged automatically with any data, text, or phone use, even incidental use like an app updating. Additionally, AT&T gives no warning when one pass is about to expire and a new one is about to be charged. Set a 24-hour timer to stay in control and know when the pass will reset.
AT&T Prepaid
AT&T Prepaid plans are not eligible for International usage, but some session-based plans are eligible for small add-ons.
'Mobley Plan' or any other Connected Car plan lines are not eligible for international use.
Homebase / Wireless Internet plans are not eligible for international use.
Many Legacy AT&T Unlimited Plans did not include international roaming agreements - you will need to check your specific plan for the option to add a pass.
Phone lines on the retired Unlimited Plus are eligible for day passes but data device lines are not eligible for day passes.
Sprint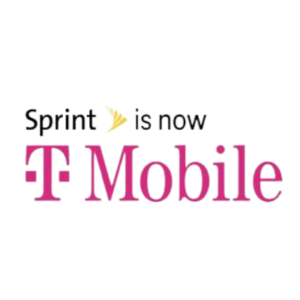 In mid-2020, Sprint was absorbed by T-Mobile. During this merger, Sprint's International Page was taken down. It now links to a basic Sprint coverage map.
Historically, Sprint's international plans have been a bit confusing and vary by each plan:

Unlimited Smartphone Plans:

Unlimited Basic: Free voice and text plus 5GB of 4G LTE in Canada/Mexico. Other countries are pay-per-use or require an international add-on.
Unlimited Plus: Free voice and text plus 10GB of 4G LTE in Canada/Mexico. Other countries are pay-per-use or require an international add-on.
Unlimited Premium: Free voice and text plus unlimited 4G LTE in Canada/Mexico. Other countries are pay-per-use or require an international add-on.

Sprint Global Roaming All Sprint customers are eligible for this option. You get free unlimited data, text messaging, and voice calls for 20-cents a minute – but data speeds are limited to 2G (64kbps) speed.
Data Passes Available for purchase on qualified devices. These passes provide you with full speed data for $2 a day or $10 a week in Canada and Mexico - limited to the constraints (data limits) of your plan. In most other countries, you can activate a Data Pass to get high-speed data for $5/day or $25/week. In China, it is $10/day or $50/week.
Google Fi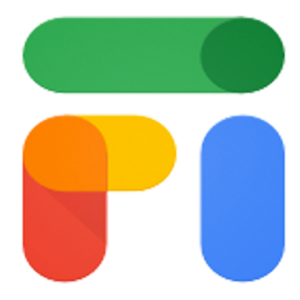 Google Fi is a unique, U.S.-based cellular service that uses multiple U.S. cellular networks and Wi-Fi hotspots behind the scenes - automatically picking the best partner wherever you happen to be. Their plans are based on the T-Mobile, Sprint, and US Cellular networks in the U.S.
Google Fi offers an Unlimited Plan and Flexible Plan, both of which include International high-speed roaming data at no extra cost.
When in partnered countries (roughly the same 210+ that T-Mobile partners with), you just pay the standard $10/GB rate that you pay in the U.S., for data at full speeds as supported by your device and the roaming partner.
Google Fi's terms and conditions have always included language stating that the plan is not intended for extended international use, we only began seeing reports of this policy being enforced in early 2020.
The Services are offered only to residents of the United States. The Services must be primarily used in the United States and are not intended for extended international use. Further, the Services are designed for use predominantly within our network. If your usage outside our network is excessive, abnormally high, or cause us to incur too much cost, we may, at our option and sole discretion, suspend your Google Fi account, terminate your service, or limit your use of roaming.
We have received several reports of Google Fi customers receiving notification of their international roaming being terminated after several months of non-U.S. usage.
More information: Google Fi International Page
Configuring Your Device
Some devices, particularly mobile hotspots, may have settings to enable or disable roaming and to include international roaming. These are designed to allow customers to turn off roaming and avoid inadvertent roaming charges.
Check your devices to ensure that any international roaming options are enabled. Usually, these options can be accessed through the device's web-based configuration interface.
---
International Roaming Data Plan Options
We keep track of the U.S.-based plans that offer decent to awesome international roaming allowances:
Browse our Cellular Plan Entries
---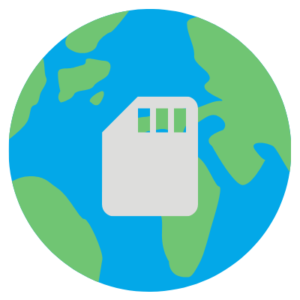 Going Native: Getting a Local SIM
If you're planning a more extended time in a country, it may be worthwhile seeking out options with the local carriers to get a local prepaid or no-contract cellular plan.
Most of the rest of the world has standardized on GSM technology for their cellular networks – and if you have an unlocked phone, tablet, or hotspot that is GSM compatible (almost all are) you will be able to pick up a SIM card in many countries, and by putting it in your device you can make calls and surf the internet from your own tech at local rates.
Before your trip, you will want to make sure your device is unlocked if you purchased it carrier direct. Assuming that your phone is fully paid for and a few other conditions are met, the carriers must abide. Be sure to handle unlocking before you leave the country, as it can be difficult to do from afar. Prepaid phones in particular can be difficult to get unlocked, especially for newer accounts.
It is also worthwhile to make sure your device can use the LTE frequency bands used by the cellular carriers where you are traveling. Many U.S. devices are not compatible with the LTE bands used in much of the rest of the world, and will thus at best give you 3G speeds.
You can check your phone's compatibility with various bands in other countries here: Will My Phone Work
Purchasing a Local SIM
Where to find a local SIM is destination-specific. However, you will often find local SIMs and plans in airports, convenience stores, supermarkets, and box stores.
You can also prepurchase a SIM from a reseller such as MRSIMCARD before heading to your destination.
---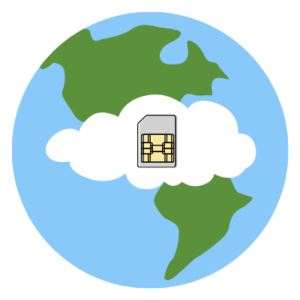 Global Cloud SIMs

For those who won't be in a specific country for an extended period of time, global hotspots can assist in getting data while traveling far and wide. This option is of particular interest if you will be hyper-mobile, bouncing from country to country over a short period of time.
Global SIMs provide easy global support, with no need to purchase SIM cards in each country.
Typically, when you're abroad, you will pay a single flat fee for a set number of hours of access, which will provide you with a set amount of data (often unlimited) for that period.
We keep a Gear Center entry that does not go in-depth on particular systems but does provide a list of interesting Global Cloud SIMS for further research.
Additional Global Hotspot Options
---
Summary: Research, Planning, & Flexibility Are Key
U.S.-based travelers looking to do some international exploration have a variety of options for staying connected. With some research, planning, and flexibility, many nomads exploring outside the confines of the U.S. have been successful in maintaining some form of mobile internet.
Additional Reading
Related Guides:
Related News Stories:
Explore the Resource Center
Join our 'Library Desk':
Internet for RVers & Cruisers Facebook Group
We cross post news articles and guides, and can help point you in the right direction to our content here on the resource center.
It is with gratitude to our premium members that we're able to offer our free content - and for that, they also have access our private Q&A areas for more in-depth guidance.
The MIA is our premium membership - designed for those who consider mobile internet an important part of their lifestyle.
In thanks for making content like this possible, we offer a bunch of additional perks. From interactive guidance, in-depth member exclusive content, discounts, alerts, classroom and more.
We totally understand that a membership isn't right for everyone.
However you can still support this content with our supporter level for just $25/year.
With our gratitude, you'll get access to all our free content without the 'nags'.

Stay In the Know
We're constantly tracking the industry and analyzing new developments for mobile travelers. If you'd like to receive updates, we offer several ways: