Skyroam, a company that focuses on providing seamless international data connections during travel, has introduced a new global hotspot: the Solis X.
The Solis X is currently available through pre-sale for $179.99.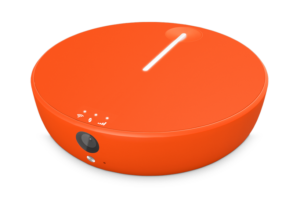 The Solis X is an upgrade from Skyroam's previous flagship hotspot model - the Solis.
Skyroam is touting this new global hotspot device to be "World's First Global WiFi Smartspot".
But really, it's just a (pretty basic) global hotspot with a built in camera and the ability to charge your devices.
Like the Solis, the Solis X offers no touchscreen or direct accessibility features. You control the device (and purchase plans) through a smartphone app.
Video Version of this Story
Subscribe to our YouTube Channel
New Features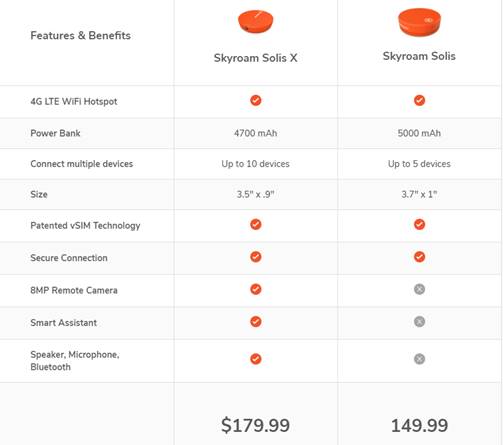 The Solis X, while remaining hockey puck in shape and size, is slightly smaller than the original Solis - and has a slightly smaller battery.
Whereas the original Solis supported 5 device sharing the connection, the Solis X shares data with up to 10 connected devices.
Those devices now have access to both 2.4Ghz and 5Ghz Wi-Fi bands.
Additionally, the Solis X now covers 10 additional cellular bands - 25 on the Solis X rather than the original 15 of the Solis.
The additional bands should allow for even more coverage options around the world - though SkyRoam does not officially share who their current roaming partnerships are with.
In the past Skyroam was known to use AT&T for coverage in the USA, but the Solis X specs reveal cellular bands also appropriate for Sprint and T-Mobile - so perhaps Skyroam is changing their roaming partner, or keeping open the option to do so in the future.
Verizon's key LTE Band 13 however is notably missing.
The Solis X offers a built-in camera, a speaker, and two microphones in addition to device charging ports. Whether these prove to be actually useful or more of gimmick remains to be seen.
It is also capable of storing 4GB of media.
The Solis X Device Specifications
SkyRoam's official spec sheet for the Solis X. We have reached out asking for more information about the LTE modem category.

Model #: Solis X

# of Connected Devices: 10 via Wi-Fi
Control Panel and Default Password: Printed on the device
LTE Bands: 1,2,3,4,5,7,8,12,17,18,20,25,26,28,38,39,40,41,71
Wi-Fi Technology / Frequencies: 2.4Ghz/5Ghz
Dimensions: 3.5(D)'' x 0.9 ''
SIM Card Type: Proprietary eSim
Retail Price:

$179.99 for the device (sometimes includes a free day pass)
Also available for rental at $9.95/day
Flexible Global Plans
Skyroam's business model is offering a device that can connect you to cellular carriers across the globe without needing to seek out local SIM cards or paying roaming fees to your US based carrier.
They purchase data plans in over 130 countries, and when you arrive to a new country they activate your device to the plan they have available in that area.
There are no SIM cards to swap - the Solis X basically downloads an electronic SIM that gives it access to an account in the country you are roaming into.
Plan Options
Customers can purchase data either by the GB, by day or by the month.
By the GB: $9/GB - always at high speed, and expires in 30-days (no roll-over)
By the 24-hr: $10/day (or $45 for 5 passes) that give you 24-hours of unlimited data, subject to their Fair Use Policy
By the Month: $99/month, unlimited but subject to their Fair Use Policy
Unlimited Data? Fair Use Policy
Are those day and monthly plans really unlimited?
Skyroam clearly states a Fair Use Policy that they do de-prioritize data - and you could get slower speeds due to a number of factors.

And, Skyroam suggests that you avoid activities like video streaming (which makes their new hotspot with a video camera even more odd), gaming, or activities that use large amount of data.

This fair use policy is better than their previous strict 500MB/day day policy - but unfortunately you won't know how much data you can reliably use in a 24-hour period at any particular location.
If you experience slow speeds due to FAP, you can purchase high-speed data for $9/GB.
We asked Skyroam if they could give us any more detail on what their current Fair Use Policy is, and this is what they told us:
"The Fair Use Policy is enacted at different levels based on country, which can also depend on our network carrier partners in that country too. All I can really say is that we continue to push this limit as high as we can and we do not have a significant number of consumer complaints from people hitting limited with the Fair Use Policy. We do recommend, as you did in your video, that if you plan to use significant amounts of data (like multiple shows on Netflix, online gaming, etc), that you choose the GoData Plan which is Pay-Per-GB. That is like buying your own lane on the highway, vs our unlimited plans where you're sharing the bandwidth (or highway) with potentially lots of other drivers."
U.S. Use?
SkyRoam has fairly aggressive marketing advertising "Wi-Fi wherever you go". The plans do work in over 130 countries - including the US. In the past, Skyroam has utilized AT&T's network for their US coverage - though they will not confirm whether or not AT&T is still their roaming partner.
So we're often asked if this is a good option for US based travelers.
If you travel internationally and want to utilize the Skyroam for its intended purpose, the Solis might make sense.
For more than basic domestic U.S. usage, there are generally cheaper options to consider (see our Guide to Top Pick Data Plans).
Summary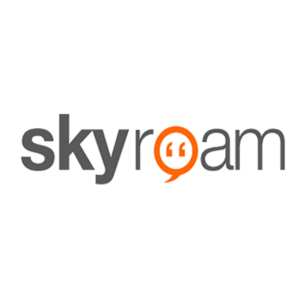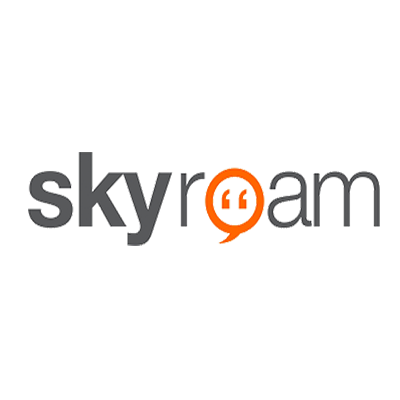 While not typically suitable for our core audience of U.S. based nomads, Skyroam may be useful for those on occasional or hypermobile international excursions.
Or, if you are looking for very short term or daily data solution, and are willing to risk the network management proclaimed in Skyroam's Fair Usage Policy - you may consider adding a Skyroam hotspot to your arsenal.
Although...
Prior testing of both the original Skyroam device and original Skyroam Solis didn't overly impress us. (Members can read more about that in our Skyroam Gear Center Review.)
We track other Global SIM and international options, and also keep a list of current Top Pick Data plans in the two guides below:
Global SIMs Gear Center Top Pick Plans Guide
The camera is cool. And we're always interested in seeing companies increase the capabilities of their devices. But, unless International coverage is important to you, you may want to explore other avenues.
Related News: