Key Points:
The Global Plus 15GB add-on historically provided unlimited domestic hotspot and several international features for $50/month to Magenta Plans.
T-Mobile changed Global Plus 15GB, and it is now also available for current Go5G plans, but no longer includes unlimited domestic hotspot data.
With this change, we've dropped this add-on from our Top Pick data plan options list.
T-Mobile has reportedly changed one of our Top Pick data plan options for T-Mobile - the Global Plus 15GB add-on for the Magenta plan. Global Plus 15GB is primarily focused on international options, but it came with one very nice feature for our audience of nomads, RVers, and boaters - unlimited high-speed domestic hotspot use.
Unlimited high-speed hotspot data on a smartphone plan is rare, making the Global Plus 15GB add-on one of our Top Picks. But now it seems that T-Mobile has ended that feature while also extending the availability of the add-on to newer plans.
Video Story
Global Plus 15GB Changes


Most Global Plus 15GB features have remained the same, except it is now available on more plans, and the domestic mobile hotspot allotment has changed, according to the feature description in the account portal and multiple T-Mobile representatives.
The hotspot limit for Global Plus 15GB is now reportedly capped at 50GB of data, followed by unlimited data at 600 Kbps. Unlimited high-speed hotspot data is gone. However, due to how T-Mobile add-ons work, this doesn't add 50GB of additional data on top of your existing plan allotment - it replaces the amount that comes with your plan.
So if you have a Go5G Plus plan, which natively includes 50GB of hotspot data, your hotspot allotment won't change at all and remains at 50GB. We tested this with a Go5G Plus plan and confirmed we could add the feature. By contrast, if you have the regular Go5G plan, which comes with 15GB of hotspot data, adding the Global Plus 15GB option will give you 50GB of domestic hotspot data.
While we've confirmed the feature is now available on Go5G and Go5G Plus in addition to the Magenta plan, T-Mobile removed mention of domestic hotspot data in the account portal. Several T-Mobile reps confirmed to us that the domestic high-speed hotspot for Global Plus 15GB is now capped at 50GB. However, T-Mobile's support article has not been updated and still only references the Magenta and One plans for the feature and continues to show unlimited domestic hotspot.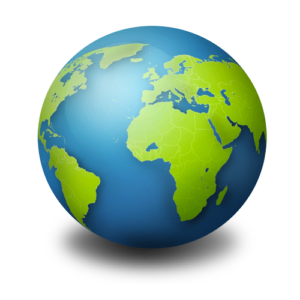 The pricing of Global Plus 15GB now depends on which plan you have:
Cost for the Go5G Plus Plan: $35
Cost for the Go5G and Magenta plans: $50
The other features of Global Plus 15GB look like they remain largely unchanged and include the following:
5GB of LTE data in Canada/Mexico (15GB on the Go5G Plus plan)
Features in 215+ other countries:

15GB of LTE data
5GB of LTE mobile hotspot data
Unlimited voice and text
At press time, T-Mobile has not updated its support article with the changes, which went live on 27 July. We also cannot yet confirm if Unlimited HD video streaming in the US and abroad is still included as a feature.
Additionally, those who had Global Plus 15GB before the 27th of July appear to be grandfathered under the old terms and will likely be able to keep unlimited high-speed domestic hotspot for as long as they keep the line Global Plus 15GB active, but we have not been able to independently confirm this.
Concluding Thoughts
The Global Plus 15GB add-on to a Magenta plan was a bit of an oddball with a somewhat complicated history due to the T-Mobile and Sprint merger. But for our audience, it was a fantastic way to get unlimited high-speed domestic hotspot data, HD streaming, and compelling international features.
T-Mobile suddenly changing the terms is disappointing, and it focuses the option much more on international usage and features. It can still be a useful add-on for international travel, and it's nice to see it's now available on new plans, but it is no longer one of our Top Pick data plan options for RVers, nomads, and boaters.
For more information:
T-Mobile Global Plus 15GB Support Page (Note - this page is not updated with the plan and addon changes at press time and still reflects the previously available option. We've confirmed the option is now available on new Go5G plans and several reps have confirmed the hotspot change to us)
Related MIRC Content
Related News Stories: