Key Points:
Verizon now includes 2GB of high speed data per day when roaming in Canada and Mexico.
24-hour TravelPasses for other destinations also now include 2GB of high speed data.
Their International Monthly Plan now includes 20GB of high speed data.
Verizon has made some increases to the their international data allotments.
For the past several years, Verizon has included 0.5GB per day of full speed data when roaming into Canada and Mexico or when redeeming a TravelPass around the globe. A recent change has increased the daily usage to 2GB per day.
The cap applies to all data usage, whether on device or used as mobile hotspot - and any high speed mobile hotspot caps on a plan still apply.
After the 2GB cap is met each day, speeds are reduced to 3G speeds - which has typically been defined by Verizon as 600 Kbps.
Video Story
Canada/Mexico Data Increase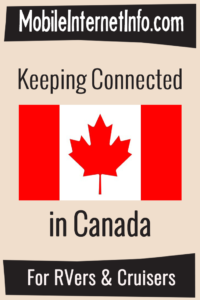 All Verizon Unlimited postpaid smartphone plans activated in 2017 or after, connected device plans, and prepaid smartphone plans include Canada and Mexico roaming at no extra charge. This roaming is automatically included with your plan.
The data cap for these plans was previously 0.5GB per day and has now been increased to 2GB per 24-hour period. Unlimited calling and texting is also included to and from these countries.
The 24-hour period is activated as soon as you use your device across a border, and you'll receive a text message letting you know you're using international roaming.
If you exceed your 2GB high speed cap, your speeds are reduced to 3G speeds. If you need more high speed data, you can purchase additional buckets of high speed data by redeeming a TravelPass. (More on TravelPass below.)
One word of caution for Canada and Mexico travelers - the fine print states the following:
If more than 50% of your talk, text or data usage in a 60-day period is in Canada or Mexico, use of those services in those countries may be removed or limited.
TravelPass
Verizon offers a product for international travel called TravelPass, which allows customers to use 24-hours of international roaming when traveling outside the US.
Unlimited calling and texting is included.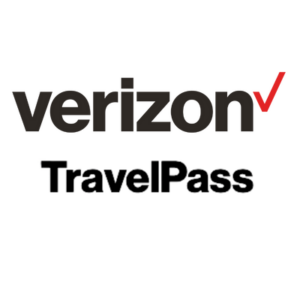 When first introduced, TravelPass offered customers 0.5GB of high speed data per day. But Verizon has now upped that limit to 2GB/day.
TravelPass can be used in Canada, Mexico, and several other international countries (210+ for postpaid customers, 140+ for prepaid).
In Canada and Mexico for plans that don't already include this roaming feature at no charge, the charge is $5/day.
In all other countries, the charge is $10/day.
After 2GB, you'll have unlimited data at 3G speeds for the remainder of your TravelPass session.
If needed, you can purchase additional high speed data each day. You can buy additional TravelPasses as any times as needed during a 24-hour period.
If you are on a Get More Unlimited or Do More Unlimited postpaid smartphone plan, you get one TravelPass day per month included with your plan at no additional charge. You can bank up to 12 on your account at a time. Additional TravelPasses can be purchased as desired.
The list of countries varies slightly depending on if you are on postpaid or prepaid plan. Here is where you can find the information on Verizon's website:
TravelPass FAQs: Postpaid | Prepaid
Activating a TravelPass Session
TravelPass is not on by default and needs to be be activated before traveling internationally. On postpaid and prepaid phone plans, you can activate TravelPass by texting the word "TRAVEL" to 4004, or logging into the My Verizon app.
Once TravelPass is activated on your line, you are not charged until you actually use it in a country outside of the US.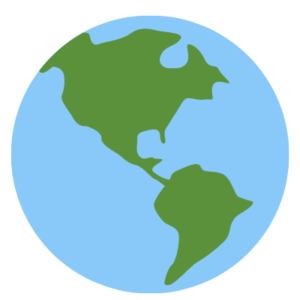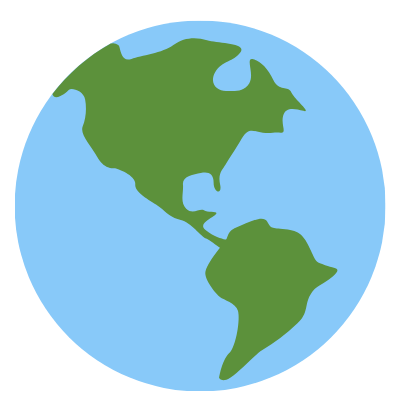 Once you are in a TravelPass country, a TravelPass session will be automatically started once you make a phone call, send a text, or use data.
Verizon will send you a text letting you know when your TravelPass session ends. If you continue to use your device/data after the session ends, a new session will automatically be charged and begin.
International Monthly Plan
Verizon also offers an International Monthly Plan for $100/month. This plan is available in 210+ countries and includes unlimited texts and 250 minutes of talk.
It previously included 5GB of high speed data for the month, but Verizon has upped that limit to 20GB per month.
After 20GB, speeds are reduced to 3G speeds.
This is useful for those who don't want to deal with a daily cap and prefer just a flat allotment of data for the month.
Comparison to Other Carriers
AT&T Unlimited plans included roaming into Mexico, Canada, and 19 Latin American countries at no extra charge. All data available on your plan can be used in these locations.
For other international locations, AT&T offers International Day Pass. For $10/day in 210+ countries, AT&T customers can use their existing plans and all of their plan's features, including high-speed data and 5G access (where 5G is available and with a 5G compatible device). And AT&T caps the number of day passes you can buy in any month at 10 (so, $100/month) - but you can still use your data for the entire month if needed.
T-Mobile offers 5GB of international data per month on Magenta plans - countries vary by plan. Additional data can also be purchased with an International Pass - with the largest option being 15GB for $50.
They also offer Global Plus 15GB as an add-on for Magenta plans, which adds 15GB of high-speed international use around the world (5GB in Canada/Mexico), 5GB of high-speed international tethering, and 1080 video streaming internationally for $50/month per line.
For more on International connectivity options, refer to our International Travel Resources page.
Summary
Customers of plans that included these international roaming features should automatically see this increase in high speed international roaming caps - there shouldn't be any action needed.
For international travelers, the increased data allotments for Verizon's plans make them much more competitive with what AT&T and T-Mobile offer.
In Mexico and Canada particularly, the included 2GB per day on many plans is a much more generous feature than the previous .5GB per day that can be quickly drained by simply syncing a day's photos to the cloud.
At present time, Verizon's prepaid subsidiary Visible still has the 0.5GB per day limit listed as their data cap on their Visible+ plan.
Further Reading
Related News: