The WL70R System w/iKConnect system by Digital Yacht consists of a Wi-Fi modem integrated into a rugged 15dBm antenna.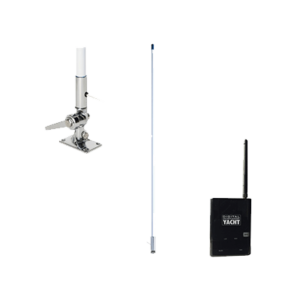 The system is self-powered from a USB connection - either direct to a PC/MAC or via the iKConnect router.
Specifications
Base Technology:

Wi-Fi Router: Yes
Cellular Tethering via USB: 3G/4G USB modem support
Integrated Cellular Modem: No
Ethernet Ports: None

Special Features:

Power Source:

USB 10-18V DC

Dimensions:

Outdoor Rated:

Yes

Retail Price:

$365
---
News, Videos & Status
We do not plan to test this unit.
Related News Center Articles
---
Potential Alternatives to Consider:
For other featured Long Range Wi-Fi extending gear on the market we are tracking - here are our featured options:
Learn More About Wi-Fi Extending Gear
---
Purchasing Options