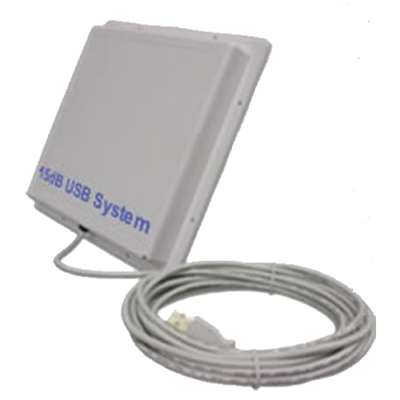 The O2Connect is a USB directional long range Wi-Fi antenna by RadioLabs.
The O2Connect is a plug and use device - no other hardware is necessary.
To utilize the O2Connect, you will need to point the antenna towards the WiFi source you're looking to extend.
RadioLabs states that the O2Connect can amplify a signal that is from 1.5 to over 7 miles, although they do state that "distances will vary depending on line of sight and other possible interference." We would caution that you will probably only be able to amplify signals at the shorter end of that range (or less) as most places where WiFi is available are places with obstructions in sight lines.
The O2Connect is a USB antenna that can be plugged directly into a device that supports USB
tether
, such as a computer. It will amplify the signal to that single device only. RadioLabs does sell a device that this antenna can be used with that will create your own
LAN
for multiple devices (the 'WiJacker').
The O2Connect comes with a 15' USB cable hard wired and weather proofed into the bottom of the panel antenna.
The O2Connect's feature set is very basic.
Specifications
Wi-Fi Router: No
Integrated Cellular Modem: No
Ethernet Ports: 0

Power Source:

Draws power from USB port source

Dimensions:

2.5" x 10.7" x 8"

Outdoor Rated:

Yes
Mounting: Pole or flat mount

Retail Price:

$119.99
Testing Status: We do not intend to test this product.
The Rest of this Review is:
Member Only Content
We are thrilled & honored to be primarily member & reader funded - allowing us to present unbiased content. The in-depth review section of this product listing is part of the premium membership benefits of joining. Members can also leave their own reviews on products.
If you're a member, please log in above to read the in-depth review for this product and/or leave your own review. If you've not joined yet, learn more about membership at:
Purchasing Options
RadioLabs O2 Connect WiFi Antenna
Hardware

Customer Service

Overall Performance
Quick Take
A basic directional WiFi extending option.
Comments Rating
( reviews)