This device or plan has been discontinued or we consider it obsolete. While current owners of this device or plan may continue to find performance to be adequate for the foreseeable tech-future, we do not recommend upgrading to or purchasing it.
In June 2020, we saw reports of Venn Mobile not accepting new activations.
As of September, they do not have any plans or phones listed on their site. When asked, they said the are "replenishing inventory" and do not have an ETA of when items will be back in stock.
We recommend using caution if using this vendor.
Venn Mobile

is a Sprint-based MVNO that was launched in January 2020.
Plan Information
They offer a smartphone plan with 'unlimited' data with no high-speed data caps, and 50GB of data for use as mobile hotspot for $30/month.
There is no high-speed throttling on this plan, but you may be subject to Network Management after 50GB of data.
The plan also includes 10GB of LTE roaming data in Canada and Mexico, and 1080p HD video streaming.
They have a limited number of phones for sale on their site, or you can bring your own device.
Currently they are only offering Voice Plans. However they do have a tab on their site for Data Plans, although there are no data plans actually listed. When contacted, they responded that they would "most likely" be offering data only plans in the future, but they did not have any details to offer at this time.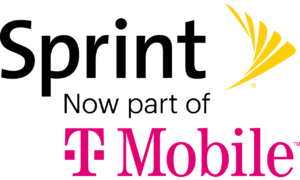 Last Update: November 18, 2020
Sprint is now part of T-Mobile, as per the merger that closed on April 1, 2020.
New Sprint customers are directed to T-Mobile to sign up for their plans, however, some of Sprint's legacy plans are still available in-store or over the phone. Customers on existing direct Sprint plans will be able to retain those plans for the next three years without price increases or changes to features.
The two networks still operate mostly independently with their own towers and frequency bands. Some Sprint customers can have their Sprint phones coded to make the T-Mobile network the primary network for their phones instead of Sprint. Sprint customers with recent 5G phones such as the Galaxy S10 automatically use T-Mobile as the primary network since the combined company is shutting down Sprint's 5G service.
As of October, T-Mobile is offering most Sprint smartphone customers that use the Sprint cellular network the ability to choose the "T-Mobile Network Experience". In short, TNX allows Sprint network customers with compatible devices to trade in their Sprint SIM card for a T-Mobile SIM card and move their plan to the T-Mobile network while retaining the features, billing, and terms of their original Sprint plan. You can read more about what this means here.
Starting in late November, non-profit Sprint based plans have T-mobile roaming enabled via a PRL update pushed to devices.
At present time - aside from Boost being sold to Dish Network - there are no changes to 3rd party, reseller or MVNO plans sold on the Sprint network. However, we are continuing to monitor the situation and will update as appropriate.
Plan Specifications:
Carrier Networks Used: Sprint
Carrier Relationship: MVNO
Plan Types Available: Smartphone
Device Types Permitted: Smartphones only, although data plans and other devices may be offered in the future
Unlimited: Technically
High Speed Mobile Hotspot Use: Yes - 50 GB
Throttling: No
Network Management: Possible after 50GB is used
Video Streaming Resolution: 1080p
5G Access: No
Device Purchase Required: No
Plan Period: 1 month
International Roaming: Yes, 10GB of LTE roaming data in Canada and Mexico
Domestic Roaming: Yes
Data Roll Over: None
Overage Charges: None
Lines permitted per account: 1
Extras: None
---
Potential Alternatives to Consider:
Some of our TOP PICK Cellular Data Plans to also consider:
Learn More About Selecting Cellular Data Plans Explore Our Comparative Pricing Grid
---
Related News & Videos
---
This Review Contains Additional Member Exclusive Content!
We are Honored to be Member Funded!
No ads, no sponsors, no selling (but may contain affiliate links)
Our members fund our in-depth independent reviews.
This entry may contain additional member exclusive content such as testing notes, field testing data, user interface tours, comparisons to alternatives, analysis, tips, videos and discounts.
Members also get interactive guidance, alerts, classroom and more.
Purchasing Options
Finding the right plans for your needs is no easy task - quite simply mobile travelers using cellular data as their primary way online is not how most carriers have designed their plans. Many of us want plans that provide copious amounts of data.
Understanding the different plan terms (like network management, throttling, hotspot data, video resolution) is key to determining if a plan will meet your needs or not. You also need plans that are suitable for use in the device you want to use them in - such as smartphone, mobile hotspot device or cellular embedded router.
To learn more about shopping for dataplans, check out these key guides:
Here's a video going over the 'limits' on so-called 'unlimited' data plans:
But a data plan alone will not keep you online. For more education on assembling a cellular centric mobile internet setup, head on over to our collection of guides to help with selecting gear and your signal enhancing strategy: