Key Points:
Cellular modem technology keeps advancing - improving the state of the art for both 5G and 4G/LTE.
Newer modem designs can provide big benefits, even if they do not promise an increase in peak theoretical speeds.
5G modem modules suitable for routers, based on the Qualcomm X62/X65, are starting to get approved by the FCC for use in North America. We expect routers using these chips to at last emerge in 2023.
A cellular modem is a core component of every cellular device, and the modem is what enables that device to connect to cellular networks.
Every cellular device has a cellular modem inside - whether a smartphone, a mobile hotspot, or a cellular router.
And how capable the modem inside your cellular device is can make a huge difference in your ability to get connected.
Not all cellular modems are created equal - they are designed to balance cost, performance, features, power consumption, and more. And every year - new generations of cellular modems come to market that eclipse the designs of the past.
And while much of the excitement revolves around rapidly evolving 5G technology, even 4G/LTE modems continue to improve - with new designs supporting more cellular bands than prior models.
Understanding what the modems inside your devices are capable of can help you understand when it makes sense to upgrade, or when it might make sense to wait another year.
So what is the current state of cellular modems, and what is coming down the pike?
Cellular Modems Video Update
5G Modems Update
Just like the 4G/LTE era before it, the 5G standards are being developed and deployed in phases over time - and modem manufacturers need to keep improving their designs to take advantage of the latest 5G standards.
Since 5G is changing relatively rapidly, some of the first 5G modem designs that came out only a couple of years ago are already considered obsolete.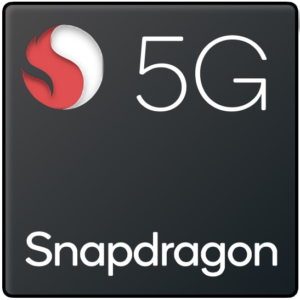 But now things have started to stabilize - and most of the 5G modems currently on the market are destined to remain reasonably future-proof, though there will always be tempting new advancements with each future generation to entice upgrades.
And always keep in mind - every 5G modem is also an advanced and capable 4G/LTE device as well, keeping you connected even in places where 5G has not been deployed.
Qualcomm's Modem Lineup
Qualcomm is the current leader in 5G modems, and most 5G data-centric devices sold in the United States use Qualcomm modems to connect.
This market dominance will be gradually changing in the future as 5G modems from competitive manufacturers emerge (for example - T-Mobile's new 5G Mobile Hotspot uses a 5G modem from MediaTek), but for now, it's useful to look at Qualcomm's Snapdragon line of 5G modem chipsets as benchmarks to compare and understand 5G modem generations past, present, and future.
Here is the lineup:
Snapdragon X50 (Already Obsolete) - Announced in 2018, this first-generation 5G modem enabled device manufacturers to bring out early devices that showcased raw 5G features and performance. But the X50 did NOT support 4G/LTE, meaning that it required devices to embrace the expense and complexity of having both a 4G and 5G modem chipset running in parallel. And the X50 lacked key 5G features like support for overlaying 4G and 5G via dynamic spectrum sharing, as well as running in 5G "standalone" mode. Basically, as we repeatedly warned - any device with the X50 was obsolete from the start.
Snapdragon X55 - We covered the launch of the Snapdragon X55 in early 2019, and we recommended that people ignore the X50 and wait for this first "practical" 5G modem to arrive. And indeed, the X55 powered most flagship phones and other 5G devices that launched in 2020 - including the iPhone 12, many first generation 5G mobile hotspots, and all cellular routers we have reported on to date. The X55 modem supports 2G, 3G, 4G/LTE, and 5G all on one chip - and includes support for standalone mode 5G and dynamic spectrum sharing. It is, however, lacking a few key features advantageous for the future.
Snapdragon X60 (Smartphones Only?) - The X60 modem is available standalone or integrated into the Qualcomm Snapdragon 888 CPU, and this modem powers most of the flagship 5G phones introduced in 2021 - including the Samsung Galaxy S21 and the iPhone 13. The X60 introduces more advanced 5G carrier aggregation capabilities that should improve 5G coverage and speed well into the future, compared to the X55. We've not seen the X60 used in any hotspots or routers, and seems this generation will likely be exclusively used in smartphones.
Snapdragon X62 / X65 - Announced in early 2021, the X65 (which is also integrated into the Snapdragon 8 Gen 1 CPU) powers most flagship 5G devices that have come to market in 2022, including the Samsung Galaxy S22 and the iPhone 14 - as well as the latest flagship 5G mobile hotspots from Netgear and Inseego. The X65 is the first modem designed to the 3GPP Release 16 specification (aka "5G Phase 2"), and it supports three-way 5G carrier aggregation and absolutely insane peak theoretical speeds of 10 Gbps. It is also the most power-efficient 5G modem yet. Key new technologies include "Wideband Envelope Tracking" and "AI-Enhanced Signal Boost" that promise to deliver better performance in fringe signal areas, and Qualcomm has said that the X65 will improve sub-6 GHz coverage by up to 40%. The X65 is also available in a lower-cost X62 version with lower peak performance potential but otherwise similar capabilities.
Snapdragon X70 (Coming in 2023) - The X70 will be Qualcomm's flagship modem in 2023 and adds 4x 5G carrier aggregation and up to 60% improved power efficiency to allow for better battery life compared to its predecessors. The biggest connectivity gains will come from using even more advanced AI processing hardware inside the modem to help devices stay connected to marginal 5G signals - improving both speed and coverage. Like previous Qualcomm modems, it will likely first be seen in flagship smartphones (likely including the 2023 flagship phones like the Samsung Galaxy S23 and iPhone 15), and then will percolate over time to other devices like mobile hotspots and, eventually, routers.
Snapdragon X75 - Announced in early 2023.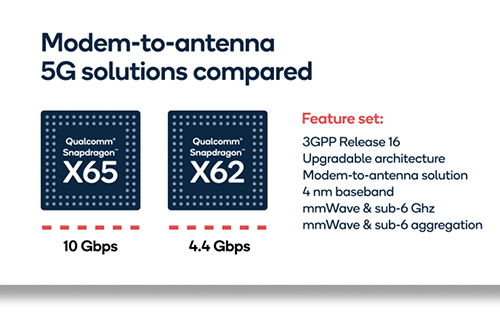 X55 Limitations
The X55 has been the dominant option in cellular routers like those from Peplink, Cradlepoint, and Mofi.
But those who want to invest in the future may want to wait until more advanced and "future-proof" modems arrive in routers in 2023. The X65 generation has some key advancements that should prove to be very worthwhile over time as the cellular networks take advantage of more "5G Phase 2" capabilities.
In particular - AT&T's critical "Andromeda" mid-band 5G spectrum will only be supported by 5G Phase 2 compatible modems, so seeking out this generation of hardware is particularly important for AT&T customers.
The primary downside of the X55 compared to the 5G Phase 2 modems is the X55's inability to aggregate low and mid-band spectrum - putting the X55 at a particular disadvantage when in weak signal areas. The X65 modems can also combine together three different chunks of 5G spectrum at once, allowing for more cellular bands to be combined for higher peak speeds.
The overall result is that the 5G Phase 2 modems should see improvements in both peak speed and overall range that faster 5G speeds can be maintained. The X55 modems, by contrast, can do carrier aggregation on low-band frequencies and mid-band frequencies, but not both at once.
Unfortunately, X62/X65 modems have been slow to come to devices other than smartphones.
Only recently, we've seen two new mobile hotspot lines emerge based on the X65 or X62 modems - the M6 series from Netgear and the M3000 series from Inseego.
But what about routers? Why are all cellular routers still stuck on the X55?
X65 Modules For Routers Are Coming
We are really looking forward to cellular-embedded routers with modems based on the X62/X65 chipset.
While they are coming, we likely won't see them in routers until 2023.
The reason for the delay is that cellular routers typically use integrated modem modules, usually in the M.2 form factor, that take a relatively long time (compared to smartphones) to develop and reach the market.
A M.2 cellular modem module - the form factor used in most cellular routers and many other types of devices.

What is a Modem Module?

Unlike devices like smartphones and hotspots which have the cellular modem embedded and deeply integrated into the device's circuitry, most routers use "modem modules" which are small modular circuit boards with the cellular modem chipset and supporting electronics that can be used in a variety of devices.

This modular design allows router makers to easily offer the same model of router but with different modem options, without having to develop and design a new circuit board for each variation.
But before router manufacturers can include new modem modules, the module makers need to incorporate the X62/X65 chipsets into these module designs and then get them tested and approved by the FCC. . Once the modules are approved, and in production, router makers can purchase the modules and integrate them into their router designs. But first each iteration has to go through certifications with each US cellular carrier before they can be sold, which is an expensive and arduous process.
Modem module manufacturers skipped over the X60 generation of modems and are only just now starting to get their X62/X65 designs approved by the FCC.
It then takes time for the router makers to develop the firmware to support these modules and to get the routers featuring these new modules into production. And even though the modules have already been tested once, the routers themselves need to once again pass through the FCC certification testing gauntlet, as well as certifications with each cellular carrier.
Slowing things down further - the modem module manufacturers are tiny fish competing with giants like Samsung and Apple for parts. Particularly with pandemic-related supply shortages, the smaller router module market simply hasn't been able to get enough chips.
But things are starting to change - and we expect to, at last, see routers with more modern 5G modems coming to market relatively soon.
Spring 2023 Update: Some router manufacturers who don't use integrated modem modules (such as Insty Connect, which is connect via USB) have already released their X62 variant. Some other smaller router manufacturers have opted to skip official carrier certification and are already in production. However the bigger players who have to play by the books because their prime market is Enterprise - like Peplink and Cradlepoint - still have more hoops to clear. Members check our gear center entries for our current predictions.
Upcoming 5G Modem Modules
The major modem module manufacturers supplying cellular modules to router manufacturers have all announced X62 & X65-based designs, some of which have already been approved by the FCC.
All of these modules will support current and near-future sub-6GHz 5G bands, including C-band spectrum like Verizon's mid-band n77, and AT&T's upcoming Andromeda spectrum.
Most modules, however, will NOT support high-frequency millimeter wave (mmWave) spectrum, as cellular routers generally do not incorporate antennas that can work with this very high-speed but very short-range flavor of 5G.
Here are the modules that we are tracking that have been announced so far:
Telit
Telit has two modules announced:
FN990A40 - X65 Module
FN990A28 - X62 Module
Sierra Wireless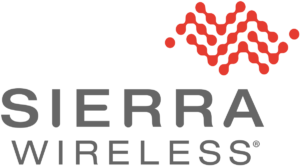 The Sierra Wireless EM92 series will utilize the X62 & X65 modems, but so far, only one product has been officially announced:
Quectel

Quectel has announced four modem modules:
X65 Modules: RM520F (no mmWave), RM530F (includes mmWave)
X62 Modules: RM520N (no mmWave), RM530N (includes mmWave)
Fibocom

The FM160 series from Fibocom will have X65 and X62 modules:
As you can see - there are a lot of modules in the pipeline, and likely many more that have not been publicly teased yet.
Additionally, module makers will likely produce regional variants targeted at specific global markets that only support regional cellular bands plus a few roaming bands.
Some of these modules have not yet been approved by the FCC for use in the United States, and even those that have likely will not be available in quantity to router manufacturers like Peplink until 2023.
But we know that router manufacturers are currently evaluating their options and will be upgrading their product lines once they find modules that fit their needs.
While it's unfortunate and annoying that the adoption of new modem designs for routers tends to come well after smartphones and hotspots have gotten the latest technology, this has always been the case, and this pattern is likely to continue.
Mediatek Modems

While Qualcomm is currently the dominant player in the 5G cellular modem market, Mediatek is also making cellular modems that are used in the types of devices we track.
Mediatek T750
The T-750 modem from Mediatek is roughly in the same class as the Qualcomm X55. It's a 5G Phase 1 modem with overall peak cellular performance similar to the X55. The T750 is part of the MT6890 5G-integrated SoC (System on a Chip). So far, these are used directly in circuit board designs or in LGA form-factor modem modules and are not used in the M.2 form-factor that predominates in cellular routers.
The Quanta 5G Hotspot from T-Mobile and the Arcadyan 5G router used by the T-Mobile Home and Small Business Internet service both use the T750.
Mediatek T830
The T830 is Mediatek's 3GPPP Rel. 16 (5G Phase 2) modem that was announced in August 2022. The modem in the chipset itself is called the "M80" cellular modem and, like the T750, will primarily be used for SoC applications.
4G/LTE Modem Updates and Improvements
You may be surprised to learn that 4G/LTE devices are actually still evolving, despite the emergence of 5G.
New LTE modems and designs are still coming to market that can provide substantial improvements for mobile internet users who are not yet ready to make the jump to 5G.
LTE modems are classified with a "User Equipment Category," which defines the specifications the modem supports and indicates what the peak theoretical download and upload speeds are.
Higher category numbers generally indicate better performance capabilities - and common categories seen in the market have included Cat-4, Cat-6, Cat-9, Cat-12, Cat-18, and beyond.
But speed and performance aren't the only considerations - even modems that have the same LTE category can support different frequency bands.
It is often better to sacrifice peak performance for broader band compatibility with the carriers that you use.
What good is potential performance if you can't tune into the signal in the first place?
Here are some of the new designs that have emerged in the 4G modem market recently:
Category 7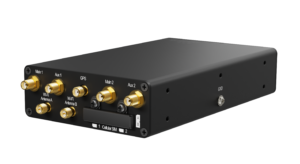 One of the major problems with the popular Cat-6 cellular modems found in so many low-end cellular devices is that the modems lack support for some key North American cellular bands, particularly Band-71 - which is critical for T-Mobile.
A new generation of Cat-7 modems seems destined to replace Cat-6 in many value-focused mainstream cellular products.
Newer Cat-7 modems are a great upgrade from existing Cat-6 modems because they cover all the major LTE bands, and while Cat-7 modems have the same theoretical peak download speeds as Cat-6 modems - they have the added advantage of faster upload speeds.
Cat-7 modems support 2x carrier aggregation for both uploads and downloads, while Cat-6 modems only have carrier aggregation on downloads.
The increased upload performance can significantly affect many tasks like uploading files or video conferencing. Peak theoretical performance for Cat-7 modem is 300 Mbps down & 100 Mbps up.
Although newer Cat-6 designs are being developed to include support for newer cellular bands, Cat-7 designs are overall better and are what we consider to be a good "entry-level" option for nomads on a budget.
Category 12
Cat-12 modems have long been a "sweet spot" in terms of price, performance, and usability for LTE - particularly since Cat-12 modems only need two antennas instead of the four necessary for unlocking the performance provided by more advanced categories.
Cat-12 modems support peak speeds of 600 Mbps down (3x carrier aggregation) and 100 Mbps up (2x upload carrier aggregation).
However, like Cat-6 modems, a big problem with current Cat-12 designs is that they are older and do not support some of the newer but important cellular bands, especially T-Mobile's Band 71.
However, there are new Cat-12 modems that have been announced and approved by the FCC that do include Band 71 - and all the other core LTE bands for North America. These newer chips may also prove to be somewhat faster and more power efficient too.
We expect that router manufacturers will start using these new modems in their products to replace older Cat-12 designs as soon as these components become available.
Concluding Thoughts
The cellular modem is at the heart of any cellular device - whether it is a smartphone, mobile hotspot, router, or any other cellular device available.
Even though cellular modems may have similar standards and specifications at first glance, there is a lot more under the hood that can make two seemingly similar modems quite different in terms of current and future performance and compatibility with the cellular carriers growing networks.
Though everyone will need to weigh their personal tradeoffs, here are some general recommendations to keep in mind when evaluating the modems inside your future cellular devices:
Baseline 4G - We consider the new Cat-7 modems designs to be the new baseline, with enough advantages in performance and carrier compatibility to be a solid mainstream option for a while. Cat-6 and especially Cat-4 & Cat-3 devices just aren't worth much consideration going forward.
Premium / Dual-Modem 4G - We hope to see refreshed Cat-12 modems emerge as options for dual-modem routers, like the Peplink MAX Transit Pro. These latest designs have broad compatibility and all-around solid performance on 4G networks. More advanced 4G modems (Cat-20, for example) may still be available - but if you are going to embrace a design that requires a 4x4 MIMO antenna, you might as well go all the way and get 5G.
Mainstream 5G - The X55 is still a solid choice, and we expect it will be on the market for years to come. If you want 5G in a router in 2022, there is likely isn't another choice.
Future-Proof 5G / AT&T - If you want to be better positioned to take advantage of 5G as the technology evolves, particularly in fringe signal areas, it might make sense to wait for the X65 to become available. Particularly if you intend to use AT&T - this generation of modem will be mandatory to be able to connect to some of AT&T's most capable 5G spectrum that will be coming online in late 2022 and into 2023.
But do keep in mind, even if you get an X55 powered router now - you might be able to pair it with an X65 powered mobile hotspot, connected together via Ethernet.
These recommendations should leave you well-suited for keeping connected in the year ahead.