Key Points:
AT&T will be rolling out 5G access to some legacy postpaid unlimited plans starting in March 2021
Both consumer and business plans are eligible.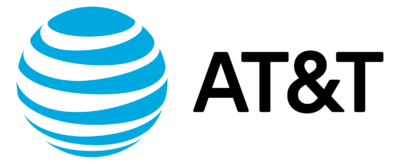 In early March, we heard rumors that AT&T was going to start enabling 5G access on many of their legacy postpaid unlimited plans. But the information was not officially announced, and we weren't seeing any evidence of this on our AT&T legacy plans.
But on March 12, AT&T put out an official announcement that the rumors were true, and that legacy postpaid unlimited plans will indeed get 5G access at no additional cost. Additionally, unlike Verizon which added 5G access to legacy plans last October, AT&T is including mmWave 5G coverage (which AT&T calls "5G+") on legacy plans as well.
Video Story
Subscribe to our YouTube Channel
Eligible Plans
The plans that will now get 5G access (in addition to plans that already have 5G access) are legacy postpaid unlimited plans. In order to access the 5G network with these plans, customers will need to use a compatible 5G device, and be in an area where 5G service is available.
Unlimited Plus Hotspot Lines Included?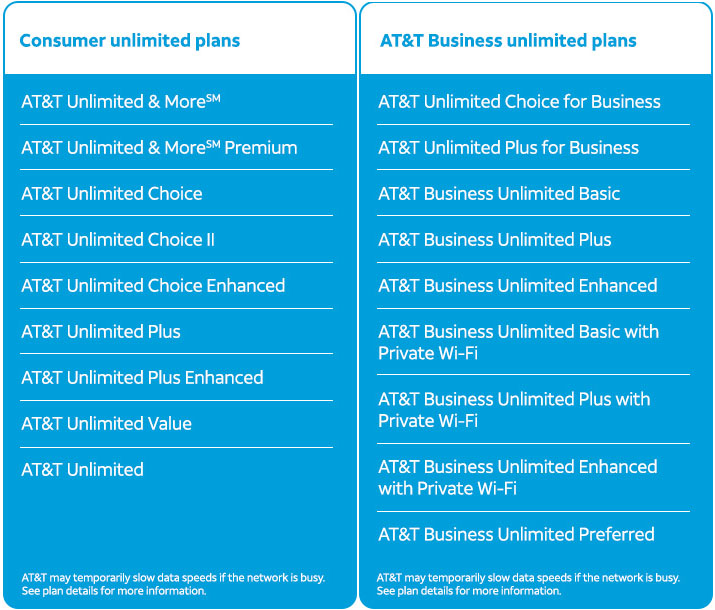 April 2021 Update: We're getting reports of customers getting roadblocks at AT&T stores trying to purchase Netgear Nighthawk 5G devices for use on Unlimited Plus hotspot plans. And purchasing a 5G device independently is not yet seeing 5G service on these plans.
We advise caution with these legacy plans, do not force an upgrade that might lose your plan. AT&T actually did not indicate one way or another if hotspot & tablet lines would be included.
We are tracking this in our members areas, where MIAs can chime in with their experiences at:
Discussion Thread: Legacy AT&T Unlimited Plus Hotspot Line - Upgrading to 5G Service/Hotspots?
Our original reporting:
Hotspot lines, which could be added to some legacy smartphone plans like Unlimited Plus for just $20/month, should also get 5G access. These lines are highly prized for those who have them since they came with truly unlimited mobile hotspot data with no throttling. This should open the door to officially procuring 5G hotspots, like the Netgear Nighthawk 5G Mobile Hotspot Pro, for these older sweet unlimited plans.
AT&T rules and policy for 5G access in non-approved devices (like mobile routers, such as the upcoming Pepwave MAX Transit 5G) is still unknown, but AT&T could restrict 5G access or plan use to their own approved devices.
Other plans not on this list will not, at least for now, get 5G access including some popular plans with our audience:
Legacy AT&T Connected Car plans, aka the "Mobley" plan. In fact, currently-available connected-car options are not eligible for 5G access.
AT&T Wireless Internet plans (these plans are restricted to one of two LTE-only devices).
Unless your plan is officially listed by AT&T and you get notification from them that the 5G has been added to your plan - we recommend not attempting to move your SIM to a 5G device.
AT&T 5G Flavors
AT&T currently has three "flavors" of 5G, though only two of those flavors are real, actual 5G. Here is the marketing demystified:
5G "Evolution" is not 5G!
Back in late 2018 AT&T started marketing advanced 4G/LTE technology as "5G Evolution" and even had carriers push updates to cellphone makers to show a "5Ge" connection on smartphones and other devices.
But this is not true 5G - it is the same LTE-Advanced technologies that are being used by Verizon and T-Mobile in many areas of the country without any misleading icons in the status bar. While AT&T stopped marketing the term after formal complaints, 5Ge still appears on phones and other devices, even on legacy plans. But this is NOT 5G!
5G -This is AT&T's primary 5G network that is most closely analogous to 4G/LTE as it uses the same frequencies. This flavor of 5G makes up the bulk of 5G coverage and eventually will supplant 4G/LTE entirely.
5G+ - 5G+ is different because it uses extremely high-frequency mmWave (millimeter wave) cellular bands that are capable of insanely fast speeds, but the downside is extremely limited range. AT&T has chosen to dub this mmWave service as "5G+" and it is currently only available in the urban core areas of a few major cities.
When choosing a 5G compatible device, it's important to understand what flavors of 5G the device supports!
Timeline
AT&T's announcement stated there will be a phased rollout for 5G access for these legacy plans.
Customers with consumer lines should start getting access later this month. Business lines will get access starting in April.
Customers who become eligible for 5G access will be notified by AT&T by either text message or email that 5G has been added to their plan.
Summary
If you're a customer on most legacy postpaid unlimited AT&T plans, 5G access will be automatically rolled out to you in the coming months and won't come with any increased cost.
Just remember that in order to access 5G, you will need a 5G device, and be in an area where 5G is available.
Related News Stories
Related Guides