Key Points:
Verizon, at last, joins AT&T and T-Mobile in offering 5G nationwide, and not just in a few city centers.
Verizon has also significantly expanded the number of places with mmWave "5G Ultra Wideband" coverage.
Now that the iPhone 12 is out - competition to offer the "best" 5G network is destined to heat up dramatically.
Verizon 5G Nationwide access is available for all Verizon monthly prepaid and postpaid plans, even grandfathered plans.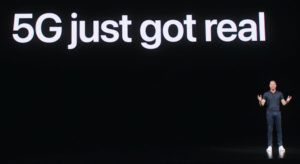 During yesterday's dramatic iPhone 12 launch event, Verizon CEO Hans Vestberg joined Apple's Tim Cook on stage to announce that "5G just got real" with the iPhone 12 and the debut of Verizon's 5G Nationwide network.
Overnight - Verizon jumped from having 5G coverage in just a few dozen city centers to having 5G coverage in 1,800 cities and towns covering more than 200 million Americans.
Verizon also announced that it has doubled the peak theoretical speed of its short-range mmWave 5G network, and that it has now rolled out that super-fast technology to 55 cities, 43 stadiums and arenas, and seven airports.
All in all, a huge day for Verizon.
But before you get too excited - you need to understand that not all flavors of 5G are created equal.
Video Version
Subscribe to our YouTube Channel
Verizon 5G: Nationwide vs Ultra Wideband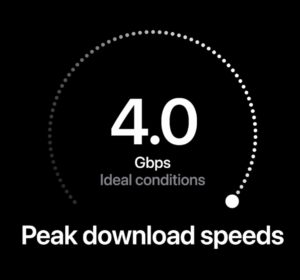 Verizon has been a pioneer in deploying 5G cellular over extremely high-frequency millimeter wave (mmWave) cellular spectrum, which it has dubbed "Ultra Wideband" or UWB.
This spectrum offers the potential for almost unimaginably fast cellular speeds, but the downside of mmWave is extremely limited range and a signal that can not penetrate walls or even most windows.
By pushing the limits of what mmWave is capable of, Verizon claims to have the "fastest 5G in the world" and today announced that it has doubled its peak theoretical mmWave capability to achieve 4.0 Gbps downloads and 200 Mbps uploads.
But you have to be lucky enough to actually find an Ultra Wideband signal to get a taste of these glorious speeds.
Verizon is focusing on deploying mmWave coverage in "parts of" select cities - focusing on urban cores, sports stadiums and arenas, and airports.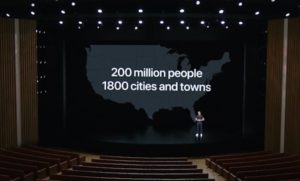 Basically - the places where networks tend to be their most overloaded.
But this sort of short-range technology will not matter in most of the places that RVers and cruisers tend to go - and up until now, Verizon hasn't offered any longer-range 5G coverage at all.
But yesterday Verizon debuted "5G Nationwide" using a technology called Dynamic Spectrum Sharing to layer 5G on top of Verizon's existing 4G network, overnight enabling real 5G coverage across huge swathes of the country that have been upgraded with DSS-compatible towers.
But there is a catch...
Layering 5G on top of 4G can not magically make more capacity out of thin air.
So like AT&T's similar low-band Nationwide 5G network, Verizon's longer-range 5G at first might only be equivalent to "really good 4G" in many areas.
It remains to be seen how quickly Verizon will be able to add new unused spectrum to its 5G mix - opening the door for dramatically better performance without needing to layer on top of 4G or compromising 5G range.
Verizon's "5G Nationwide" Coverage Map
Now that Verizon has nationwide coverage, it has at last published a map showing where you can find it: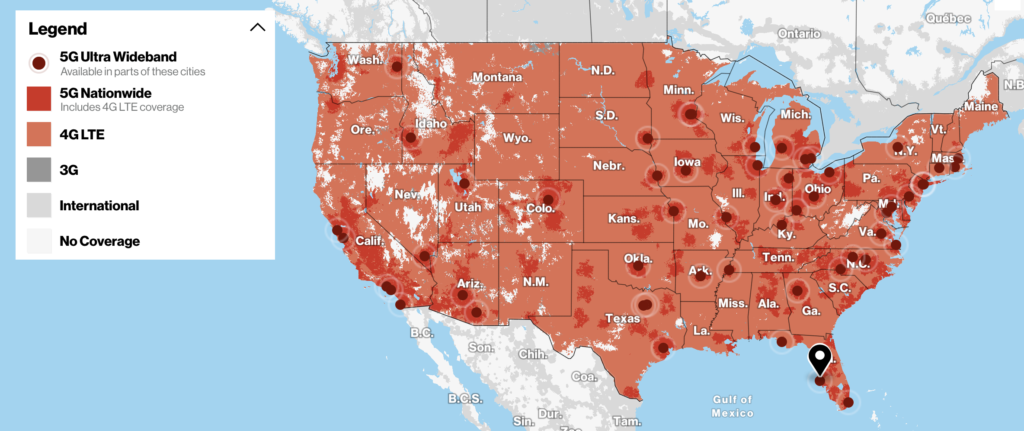 We expect that Verizon will be moving rapidly to expand its "5G Nationwide" network to better rival T-Mobile's currently much larger longer range 5G coverage map, and by the end of this year Verizon says that it is hoping to have 60 Ultra Wideband cities online to let more people experience truly next generation speeds.
5G Nationwide Device Compatibility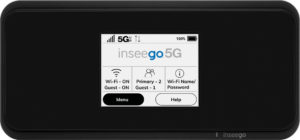 As we warned - the first generation of 5G devices that Verizon offered in 2019 are mmWave only and are NOT compatible with Dynamic Spectrum Sharing, and they will never be able to access Verizon's new 5G Nationwide network.
But most 5G devices sold by Verizon in 2020 feature the Qualcomm X55 modem, and most of these should be getting software updates soon to enable DSS and access to the new 5G Nationwide network.
We expect that the new Verizon MiFi M2100 mobile hotspot will be compatible as well.
Verizon 5G Plans
All current postpaid Verizon plans "include access to the upcoming 5G nationwide network."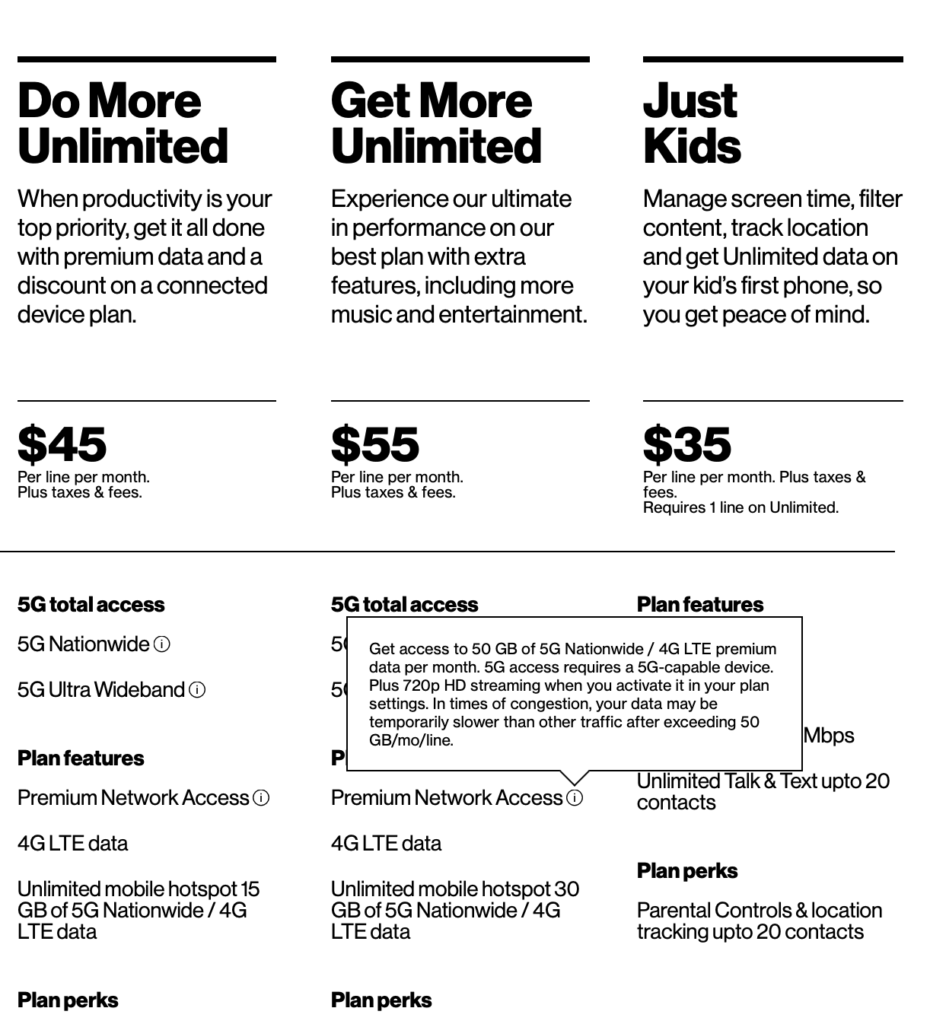 Access to Verizon's Ultra Wideband 5G, on the other hand, is only included in Verizon's premium level plans, though it can be added to some other plans for $10/mo.
Ever since Verizon launched 5G service, their current plans have had different terms and caps for 5G Ultra Wideband access.
And as we expected, this morning Verizon has updated their plan details to make it clear that Nationwide 5G and Ultra Wideband will be treated very differently.
Nationwide 5G will inherit the same terms and conditions as 4G/LTE data usage - meaning mobile hotspot caps and network management thresholds remain the same. This is likely due to there being little increased capacity created with 5G yet due to 4G and 5G sharing the same airwaves.
For now - only in Ultra-Wideband areas will dramatically increased data caps be possible.
As for legacy grandfathered plans - at the moment they do not officially include any 5G access to the 5G Nationwide network.
Update: 5G Nationwide access is now included on all monthly postpaid and prepaid plans to include legacy and grandfathered plans. 5G is treated the same as 4G/LTE on the network and, of course, requires a compatible 5G device.
As of 10/13/20, all Verizon monthly mobile plans and prepaid plans include access to our 5G Nationwide network.

This change doesn't affect your plan's data amount. Your device still receives 4G LTE and, if you have a 5G-enabled device, can access the 5G Nationwide network when available.
5G Nationwide usage counts toward monthly data and mobile hotspot allowances.
The Race For 5G Is ON!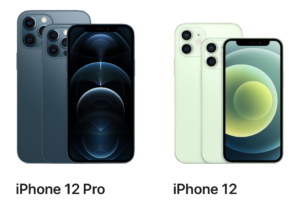 As we've long expected - Verizon had been waiting for the new 5G iPhone 12 models to come out before taking 5G mainstream and nationwide.
And to the surprise of many - Apple included full mmWave support in every one of the new iPhone 12 models, even the tiny iPhone 12 mini, the smallest 5G phone in the world.
Now that the new iPhones are on the market - all the carriers will be racing to claim to have the "best" 5G network on offer.
AT&T and T-Mobile already have nationwide low-band 5G deployed, and T-Mobile has a huge lead in mid-band 5G. Now Verizon is fully in the race too, and it will only be getting more heated from here on out.
The 5G iPhone is the starting gun in the real race to be the leader in 5G - everything up until this point has just been preliminaries.
Just how quickly will the 5G networks rise beyond "really good 4G" - and will the data plans evolve to match?
Who is going to be the leader in the next generation of cellular speed, capacity, and coverage?
We'll just have to wait and see.
Further Reading
And here is all of our recent 5G related coverage: