As of 9/12/2018, Verizon has not yet begun to lock phones. However, a report from
Droid Life
indicates that Verizon may be working on this actively.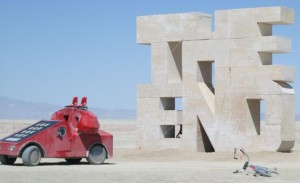 One of our favorite things about Verizon: unlocked phones.
Unlike with most other carriers, all Verizon LTE devices are sold unlocked - and without jumping through any hoops you can swap SIM cards to use these devices internationally, or on any other compatible domestic carrier.
But according to Verizon - this trait has made Verizon phones a favorite with thieves as well, and Verizon yesterday confirmed to C-Net that it is about to change its unlock policy to "deter theft" from stores.
Verizon executive vice president Tami Erwin explained:
"We're taking steps to combat this theft and reduce fraud. These steps will make our phones exponentially less desirable to criminals."
And at the same time - exponentially less convenient for customers who have a legitimate reason to want to swap SIM cards and use multiple carriers.
And there is a lot more at stake than truckloads of stolen iPhones - and we fear this may actually be the beginning of a slippery slope that ends with Verizon eliminating the policy that allows the use of grandfathered unlimited data lines in hotspots!
Verizon's Locking Plans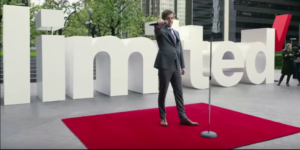 Beginning immediately, Verizon phones will be locked up until the point of sale - and during initial activation they will be automatically unlocked.
This will likely deter thefts, and will in particular prevent customers from buying iPhone's from Verizon only to never actually open an account - shipping them overseas for sale or using them on other carriers instead.
Mostly - this change should be invisible and painless to most consumers.
But Verizon told C-Net that later in the spring it will start locking phones even after they are purchased, and will require customers to keep the phone active for a certain period of time "in line with the rest of the industry" before customers can request an unlock.
Verizon says it will reveal details of exactly how this will work later, but this is a major change in policy - and will likely prove to be exceedingly frustrating for consumers who have gotten used to devices never needing to be unlocked at all with Verizon.
Verizon gave a few details to Ars Technica this morning:
"Starting today, phones coming into our stores will be locked until they are activated, at which time they will become immediately unlocked. This is to prevent them from being stolen while in transit or in inventory. Later this spring, we will extend that lock for a brief period of time to help us ensure the phones are not being purchased by someone using a stolen identity."
Here is how the carriers currently handle device unlock requests:
NOTE: Devices sold on pre-paid plans (even on Verizon) typically have more restrictive unlock policies, click through to read the details for each carrier.
A History of Unlocking, and Verizon's C Block Spectrum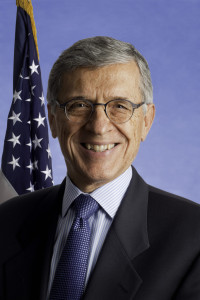 Verizon's policy of selling unlocked devices has nothing to do with Verizon staking out a bold consumer-friendly stance in contrast with the rest of the mobile industry.
Verizon was forced into it.
Back in the dark ages of cellular, phones (and other cellular devices) were pretty much permanently locked to the carrier that sold them.
This was partially for technical and compatibility reasons - but the primary purpose was to make it a lot harder for customers to take their device and switch to another carrier, and to make it difficult for companies to sell cellular devices other than through the carrier's direct channel.
In other words - raw consumer hostility, codified as policy.
When the FCC was auctioning off former UHF TV channel spectrum in 2008 to pave the way for 4G/LTE service in the United States, thanks to intensive pressure from Google and others the most valuable chunk of nationwide spectrum (the C block) came with a catch for the winner - they must agree to an "open access" provision.
This rule says, in part:
Licensees offering service on spectrum subject to this section shall not deny, limit, or restrict the ability of their customers to use the devices and applications of their choice on the licensee's C Block network. ...
Handset locking prohibited. No licensee may disable features on handsets it provides to customers, ... nor configure handsets it provides to prohibit use of such handsets on other providers' networks.
Verizon won the auction, got a huge head start in rolling out LTE nationwide, but became subject to these rules that do not apply to any other carrier.
This is why Verizon has never sold locked LTE devices, and why Verizon has never been able to prohibit customers from moving plans between devices - including practices like using grandfathered unlimited data plans from smartphones in mobile hotspots.
But if Verizon is about to start ignoring one part of the old rules, what about others?
NOTE: Under pressure from the FCC, other carriers eventually agreed to "voluntary industry principals" to allow customers to request unlocks, with the current system of customer requested unlocks only going into place in February 2015. But voluntary unlocks on request is a far cry from being unlocked out of the box from day one.
Can Verizon Do This?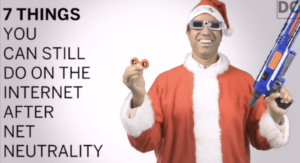 The better question is - who is going to stop them?
The prior administration's FCC Chairman, Tom Wheeler, was focused on consumer friendly policies and regularly fought the carriers to push for things like device unlocking, and to prevent throttling of "unlimited" plans.
The new FCC Chairman, Ajit Pai, is a former Verizon lawyer - and he has been pursuing a more business friendly agenda.
Without pushback from the FCC, there is little reason to expect that Verizon will feel at all held back by the old interpretation of the C-Block rules, and we've already heard rumblings that Verizon internally is beginning to consider using phone plans in hotspots to potentially be terms of service violations, despite how they used to interpret this in the past.
The rules do have an out, after all:
"Where the licensee bases its network restrictions on industry-wide consensus standards, such restrictions would be presumed reasonable."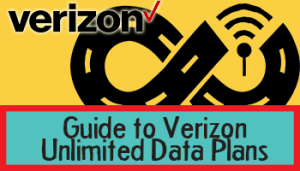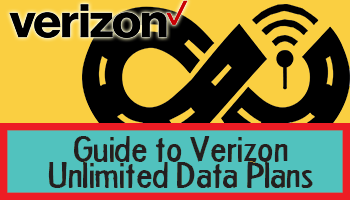 So locking phones "in line with the rest of the industry" is the first step, and Verizon issued a statement saying it feels it is fully compliant with the rules:
"This change does not impact the spirit of that agreement as it is designed to deter theft by those who engage in identity theft or other fraud. It is not inconsistent with our obligations under the C Block."
Perhaps not, depending on who is interpreting the rules.
But will shutting down grandfathered plans used in hotspots and routers be next, "in line with the rest of the industry"?
We sure hope not, but we will be watching closely to see what bump might be next as Verizon slides down this slippery slope.
---
Video Version of this Story:

Subscribe to our YouTube Channel
---
Related News: