Key Point:
Plan details released this morning for mobile hotspot data on Verizon's new Mix-and-Match plans do NOT match the press release or confirmation statement we received from Verizon corporate PR.

Verizon's new Mix-and-Match Unlimited Plans went live this morning. While reading through the fine print of the live version on the Verizon website - we noted a big discrepancy regarding mobile hotspot use versus what was printed in the original press release for these plans.
The fine print for the updated plans does not change Verizon's longstanding mobile-hotspot terms and states that mobile hotspot data will continue to be hard throttled after either 15 GB or 30 GB of use.
Video Version
Subscribe to our YouTube Channel
The Press Release Version of Verizon's New Plans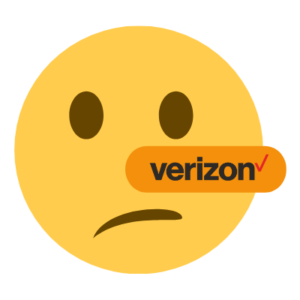 In the press release Verizon offered on Monday (our original story), and according to a statement 'clarifying' that press release, Verizon had indicated that mobile hotspot data on Do More (15 GB high-speed mobile hotspot data), Play More (15 GB high-speed mobile hotspot data), and Get More (30 GB high-speed mobile hotspot data) plans would not be hard throttled after their mobile hotspot high-speed data caps.
Instead, the mobile hotspot data would be subject to network management with the potential to slow to 600 Kbps during times of congestion. This would have been a major shift in how hotspot data is treated, making these plans much more suitable for our audience of mobile travelers who rely on mobile hotspot use.
The fine print in the original press release (which they've now changed, but is still available in cache) for the new plans read:

We reached out to Verizon's PR spokesperson who authored the release Andrew Kameka for clarification, and he confirmed:
But it turns out this information was not accurate....
The Live Version of Verizon's New Plans

The fine print in the live plans does not change from Verizon's previous policies on mobile hotspot use, which is a hard throttle to 600 Kbps once a line's mobile hotspot allocation is used up.
We immediately reached out to Verizon PR contact Andrew Kameka again and quickly got his response:
"The website is correct, there's 15GB of LTE for PlayMore/DoMore and 30GB for Get More. Apologies for the confusion."
So... no unlimited non-throttled mobile hotspot data. Instead, these plans will continue along with the same mobile hotspot terms as before. We have no indication if this was a misunderstanding on Mr. Kameka's part, or if Verizon shifted course on the policy change.
Womp, womp.
What About the Rest of the Changes Promised in the Press Release?
The rest of the changes announced in Tuesday's press release do appear to be implemented in the "new" plans.
A quick recap of these changes:
Premium Data changes:

Old Get More Unlimited Plan was provisioned with 75 GB of "premium" data usage. The new 8/20/20 version of this plan has 50 GB instead.
8/20/20 version of Play More Unlimted Plan benefits from a 25 GB increase from its previous 25GB threshold - now offering 50GB of "premium" data.

All of the new (8/20/20) Verizon plans will support Verizon's upcoming Sub-6 5G Nationwide network, which Verizon plans to launch later this year.
Going forward, all three plans will have 480p video streaming as the default, but all three plans will have the option to manually turn on 720p. And when on 5G Ultra Wideband, you can even opt into 1080p or 4K.
Tweaks to the bundled services that come with each plan.
So instead of a potentially groundbreaking change with new mobile-hotspot terms, these "new" plans are just iterative changes.
See our original new story (just ignore the excitement about mobile hotspot data throttles being lifted) for further details on these changes:
New Verizon New Mix-and-Match Plans Coming August 20th; Smartphone Hotspot Hard Throttle Eliminated!
Thoughts
A hard throttle to 600 Kbps means that the new plans don't add any additional functionality in terms of mobile internet access. For those who need a lot of hotspot data for work, virtual schooling, or hotspotting to a streaming device - 600 Kbps is not enough speed to do much on the modern web.
If hotspot slowdowns were only during times of active congestion, one could just to shift work, school, or play hours a bit.
The difference is critical for our audience, many of whom rely on large quantities of mobile hotspot data for work, play, and school.
This morning's revelation that the press release and corporate statement were incorrect is disappointing.
For those who have the original version of the Get More plan, there's no reason to switch to the new version released this morning as you'll lose 25 GB of priority data. Unless, of course, the bundled entertainment features appeal to you.
If you're looking for a data plan that meets mobile, large data needs, we recommend exploring our Top Pick Plans Guide:
Related News Stories

Related Guides: