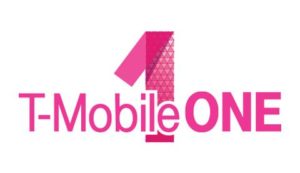 T-Mobile this morning announced some changes to its T-Mobile One+ plan - adding some features, lowering the base price, and introducing a new "One+ International" plan.
T-Mobile first introduced the One+ plan back in August in response to criticism of the new "Unlimited Everything" $70/mo T-Mobile One smartphone plan lacking support for high-speed tethering.
In response to the backlash, T-Mobile rolled out a $25/mo "One+" option that could be added onto any T-Mobile One line (including tablets) - adding support for unlimited high-speed tethering, faster international data speeds, and the ability to stream video in HD resolution by activating "HD Day Passes" that unlock 24 hours of full-resolution video without down-scaling to 480p "DVD Quality" resolution.
Today - T-Mobile is breaking the "Plus" add-on into two options - a now cheaper $15/mo "One Plus" option without high-speed tethering, and a new "One Plus International" feature for $25/mo that retains high-speed tethering support, and adds unlimited international calling to a range of countries.
Remember - these prices are add-ons on top of the existing $70/mo (for one line) T-Mobile One plan price.
Here are the details:

In addition to the existing ability to activate unlimited free "HD Day Passes" to stream high-resolution video, T-Mobile has added a few new perks for One+ subscribers:
Unlimited Gogo Inflight Wi-Fi: T-Mobile smartphones with One+ can now use unlimited Wi-Fi on board domestic carriers with Gogo inflight internet. This applies ONLY to smartphones, tablet lines with One+ are not (yet?) supported. Even if you do not subscribe to One+, all T-Mobile One customers get one hour of Gogo for free per flight. Do keep in mind though that Gogo does block music and video streaming.
Voicemail to Text: This new feature transcribes incoming voicemails to text on Android smartphones. This feature is already built in (for free) in Apple's iOS, and does not require a One+ plan.
Name ID: An new enhanced caller ID service (with the ability to block unwanted calls and text messages), available for Android devices only.
Stateside International Talk: The headline new feature for the One+ International plan, subscribers get unlimited calling from the U.S to landlines in 70+ countries and mobile numbers in 30+ countries along with discounted calling to 200+ countries. If you have far-flung friends and family, this is potentially a very sweet deal.
Both tiers of One+ retain the 2x international data speed in 140+ countries, with speeds capped at 256kbps instead of the 128kbps that normal T-Mobile plans offer while roaming overseas.
REMINDER: All T-Mobile plans treat Canada and Mexico the same as the USA, with unlimited high-speed calling, texting, and data throughout North America enabled by default.
LTE Hotspot: The Real Reason for One+ International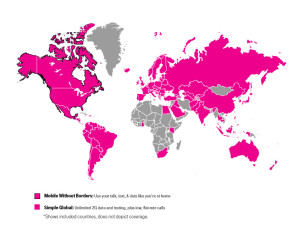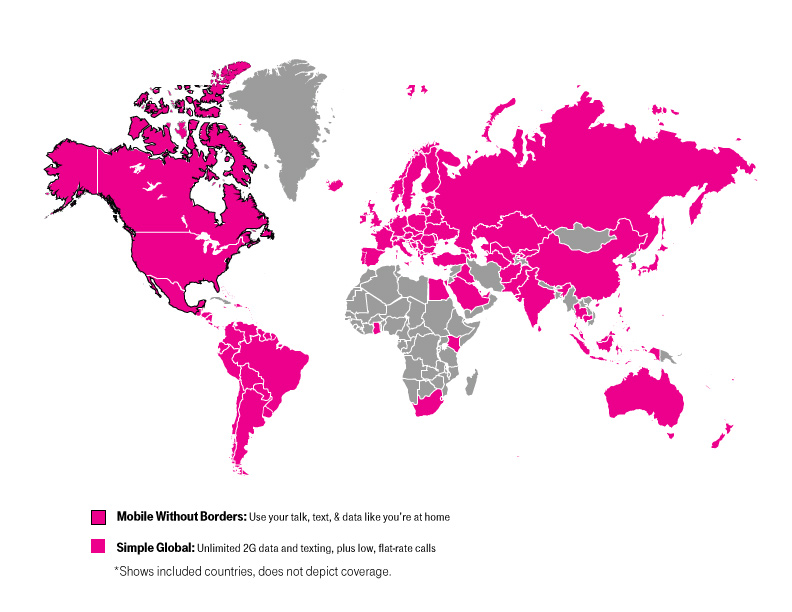 The real reason to pay $25/mo for One+ International is to get access to unlimited LTE-speed hotspot tethering from your phone or tablet.
Without One+ International, tethering speeds on T-Mobile One plans are capped at "3G Speed" which T-Mobile claims offers "typical download speeds of 400 – 700 Kbps and upload speeds of 100 - 250 Kbps."
That is fine for basic email and some simple surfing on your laptop, but if you have any real work to get done you'll definitely want to unlock full LTE speeds - which can be well over 100x faster in some areas.
But do keep in mind - despite being offered as part of the "International" package, T-Mobile One plans actually do NOT support tethering from a smartphone while traveling outside North America, T-Mobile explains:
"Unlimited Smartphone Mobile Hotspot or tethering is unavailable internationally. Tethering is available only when you are in the US."
Interestingly - T-Mobile tablet plans (such as the $35/mo 6GB Simple Choice plan) DO support unlimited 2G speed tethering while traveling internationally.
The Tethering Fine Print:
T-Mobile does prioritize on-device usage over tethering usage, and has some other important limitations hidden deep in the fine print.
"Tethering: Service may be terminated or restricted for excessive roaming. For customers who use more data than 97% of our customers (currently over 28GB per month), primary data usage must be on smartphone or tablet. Smartphone and tablet usage is prioritized over Mobile Hotspot Service (tethering) usage, which may result in higher speeds for data used on smartphones and tablets."
In other words - don't plan on dedicating a T-Mobile smartphone to 100% tethering usage to power your entire home or RV network. For a truly unlimited and unthrottled shareable data connection, nothing beats a Verizon unlimited data plan.
Current One+ Customers: Automatically International
If you are currently subscribed to T-Mobile One+ for $25/mo, your lines will automatically move to One+ International and you will gain the new international calling features in the weeks ahead when your bill cycle resets.
If for some reason you have no interest in high-speed tethering, you can at any time choose to save $10/mo by dropping back down to the new $15/mo basic One+ tier.
The Next #Uncarrier Move: January 5th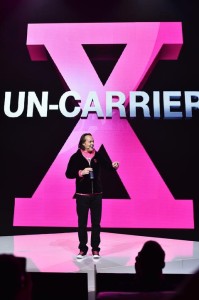 T-Mobile also teased this week that they have some big news coming early next year - with a major "#UncarrierNEXT" press event scheduled for January 5th at the CES trade show in Las Vegas.
In a teaser video, CEO John Legere hints:
"Everybody's been asking for this one. You're gonna love what's next."
Past Uncarrier events have debuted major initiatives, many of which have gone on to shake up the entire wireless industry - such as an end to contracts, global roaming, Binge On free video streaming, and even a (short lived) weekly free pizza giveaway for all customers.
We'll be watching closely to see just what T-Mobile has in store next, and will report back here with the implications.
Further Reading: