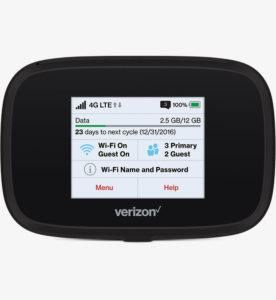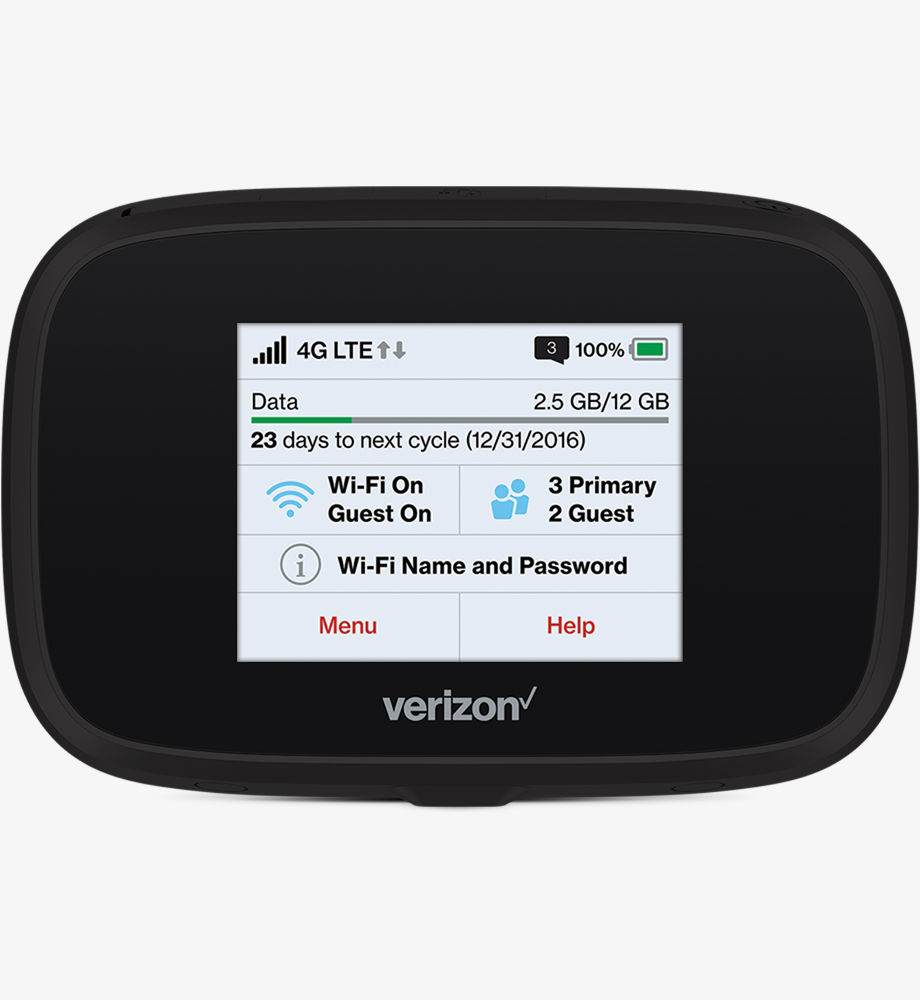 It has been over a year since Verizon last released a flagship mobile hotspot.
Our current top pick, the Jetpack AC791L by Netgear, was released in September 2015 - and just this week we were discussing how long it had gone without a replacement, wondering if a more advanced update would ever come.
As if on queue, Verizon yesterday announced a brand new flagship - the Jetpack MiFi 7730L by Novatel.
With more advanced LTE technology supported than any prior Verizon hotspot and a number of other promising new features, this seems to at last be a worthy rival for our "Top Pick" crown on Verizon's LTE network.
The key features of the 7730L include:
LTE-Advanced Cat 9 Support (see below)
24 Hour Battery Life
Can double as an external USB battery pack for other devices.
MiFi File Sharing - You can connect a USB drive and remotely access files.
Global Roaming - Compatible with networks in 200+ countries.
LTE Bands Supported: 2,3,4,5,7,13,20,28,66
The Jetpack MiFi 7730L is available immediately at Verizon's online store for $199 (or $49 with a two year contract), and should be available in Verizon retail stores soon.
Verizon's First LTE Cat 9 Hotspot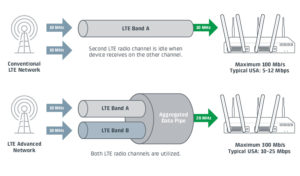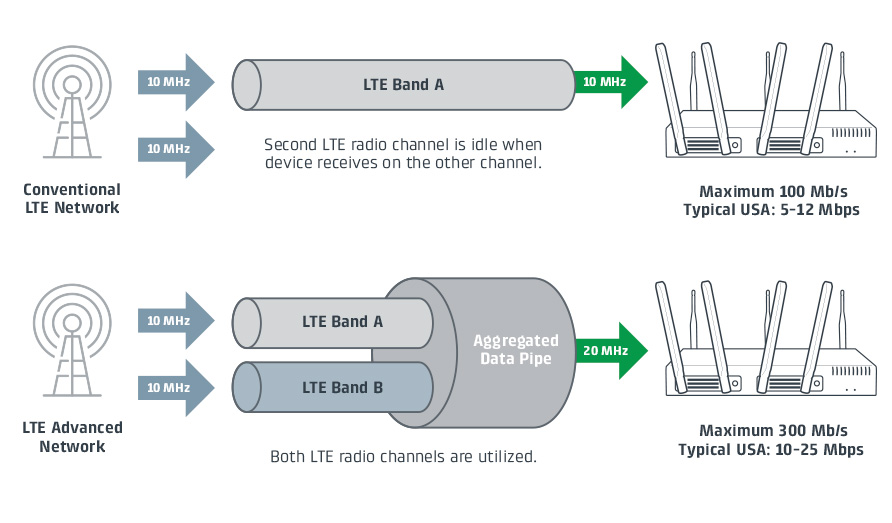 The new MiFi 7730L hotspot is Verizon's first to support LTE Category 9, which allows combining up to three separate LTE bands to enable a max theoretical communication speed of 450Mbps.
The former flagship AC791L was a Cat 6 device with dual-channel carrier aggregation support for a max theoretical top speed of 300Mbps, and all other Verizon hotspots were Cat 4 at best - maxing out in lab conditions at 150Mbps or 100Mbps.
Real world speeds of course will always be much less.
But even outside of a lab, the jump from Cat 6 to Cat 9 has the potential to be a substantial leap - and as Verizon's cellular network is upgraded to support this technology in more places it should give the 7730L a significant fundamental advantage that will only increase in the future.
Worth Upgrading?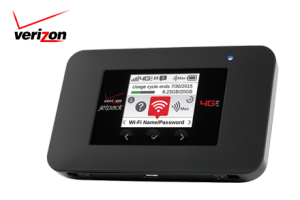 We can't say for sure until we have had a chance to test it hands on, but on paper the Novatel 7730L looks to be a major advancement in core LTE technology over the former flagship and our current top pick on Verizon - the Netgear AC791L.
The AC791L is still a very solid hotspot, and officially has two MIMO antenna ports. At the moment Verizon has only just begun to roll out 3 channel carrier aggregation to cell towers that would let the 7730L's technical advantages pull it ahead.
So if you have an AC791L now - there is certainly no reason to rush out and upgrade.
But if you have an older Verizon hotspot like the Novatel MiFi 6620L or especially the Pantech MHS291L - it is time to consider moving to something that supports LTE-Advanced technology.
We expect to get a Jetpack 7730L in for testing soon - we will be sharing all our experiences in the Hotspot & Modem Review Center.
Additional Resources:
Special Member Exclusive Extra Coverage
Bonus Member Only Content Below!
This resource center is primarily funded by our premium members - and for that, we are grateful. To thank our members, we give them some extra tips and insider information that we've learned.
If you are a member, please log in above,
to see the bonus content we've added just for you!
If you're not yet a member consider becoming a Mobile Internet Aficionado (MIA). Extra content like this is one of the many perks we offer.