Key Points:
Verizon's new Unlimited Ultimate Plan is a new top-tier option under its myPlan mix-and-match postpaid smartphone plan system.
Unlimited Ultimate comes with 60GB of hotspot data and 10GB of international data, with the ability to add more via myPlan add-ons.
Unlimited Ultimate is available starting on August 31, 2023.
Verizon quietly announced a new smartphone plan option to its lineup of myPlan offerings - Unlimited Ultimate, which will be the top-tier offering in myPlan with the most features and the highest price. Pricing starts at $90/month (with autopay) for a single line, and the plan includes 60GB of mobile hotspot data and 10GB of international data.
But is this new plan worth the price for mobile internet users?
Note: This article was updated on 8/31/2023 to include the full plan information.
Video Story
Unlimited Ultimate Overview
Unlimited Ultimate is be the new top-tier plan in the myPlan lineup, joining the Unlimited Plus and Unlimited Welcome plans introduced in May 2023. As with Verizon's other myPlan options, Unlimited Ultimate can be "mixed and matched" with other options on accounts with multiple phone lines.
Unlimited Ultimate will include the following features:
Unlimited on-device data on LTE, 5G Nationwide (NW), and 5G Ultra Wideband (UW) with no deprioritization.
60GB of high-speed mobile hotspot data. After 60GB, mobile hotspot speeds are reduced to 3 Mbps when on 5G Ultra Wideband and 600 Kbps when on 5G / 4G LTE for the rest of the month.
1080p video streaming when on LTE/5G Nationwide (must be turned on in your account portal) and 4K streaming when on 5G Ultra Wideband.
10GB of international high-speed data per month that can be used in more than 210 countries. Speeds are reduced to 2G speeds (256kbps) once that cap is met.
2GB/Day of high-speed Canada/Mexico data followed by unlimited at 3G speeds.
Customers on Unlimited Ultimate can also receive 50% off of two connected device lines.
Better device upgrade deals than lower-tier plans.
Discounts on Verizon's cellular-based Home Internet service
For international usage, Verizon has the following caveat in the fine print: "If more than 50% of your talk, text or data usage in a 60-day period is in countries other than the United States, use of those services in those countries may be removed or limited."
Pricing
Unlimited Ultimate will start at $90/month for one line with autopay ($100 without). This is $10/month more than Unlimited Plus, which will now be the mid-tier myPlan option. The multi-line discounts are also $10 more than Unlimited Plus. For example, with four lines, each Unlimited Ultimate line is $55/month, while each Unlimited Plus line is $45/month. Verizon offers lower monthly prices for customers who switch from another carrier and bring their own phones.
myPlan Add-ons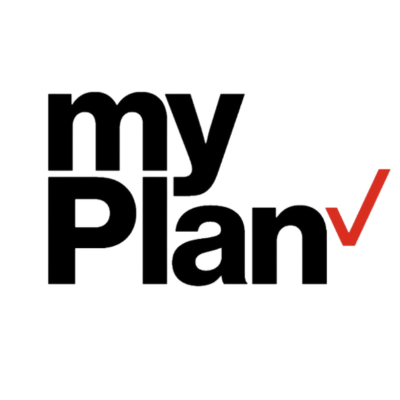 While the limited information Verizon has released at press time does not specify, it's almost certain this new plan will have full access to all the myPlan add-ons, some of which are quite compelling for mobile internet users. Each costs $10 to add to a line. Here's a list of options:
100GB Mobile Hotspot Data -When added, this will give the Unlimited Ultimate plan 160GB of hotspot data.

Disney Bundle - Includes Disney+, ESPN+, and Hulu.
Apple One - Includes Apple Music, Apple TV+, Apple Arcade, and iCloud+.
WalMart + Membership - Also includes Paramount+.
Apple Music Family.
Smartwatch Data & Safety - Discounted smartwatch lines with extra smartwatch-related perks.
Verizon +Play - +Play is Verizon's portal for many subscription-based services, including Netflix, HBO Max, Xbox Game Pass, and many other streaming services. This perk gives you $15 dollars of credits for $10/month, saving $5.
3 International TravelPass Days per month that can roll over if not used. Each TravelPass day provides 2GB of high-speed international data followed by unlimited data at 3G speeds. Customers with the add-on can bank up to 36 TravelPasses for up to 12 months.
2 TB Cloud Storage.
Comparison to Unlimited Plus
Unlimited Ultimate will be the top-tier plan offering from Verizon in their myPlan line-up. Here's how it compares to the former top-tier plan - and one of our Top Picks - Unlimited Plus. Unlimited Ultimate comes with the following benefits over Unlimited Plus:
More hotspot/tethering data - 60GB vs 30GB
10GB of High-Speed International use
1080p streaming vs 720p
50% discount on two connected device lines instead of one
Access to better device upgrade deals
Let's look at this in more detail.
Mobile Hotspot Data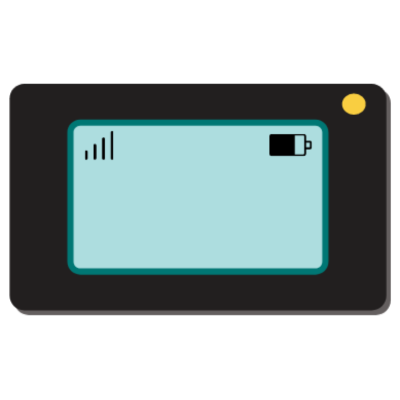 Unlimited Plus only comes with 30GB of high-speed mobile hotspot data on the base plan, while Unlimited Ultimate comes with 60GB. Double the hotspot data is a good value for another $10/month for those who need a lot of hotspot data on their smartphone.
The 60GB of hotspot also launches Verizon past both AT&T and T-Mobile consumer postpaid smartphone plans, which have 50GB of hotspot data for their top-tier options.
Additionally, with another $10, customers can add the 100GB mobile hotspot add-on for a total of 160GB of hotspot data.
International Data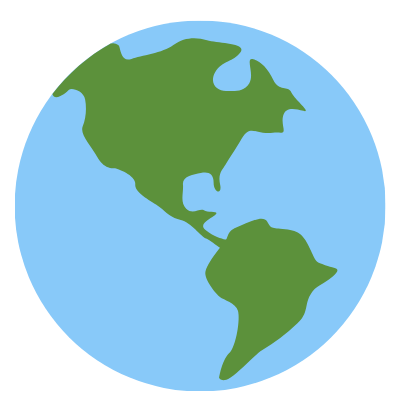 Both Unlimited Ultimate and Unlimited Plus come with 2GB/day of high-speed data in Canada and Mexico. For other countries, a TravelPass must be purchased. A TravelPass is $10/day and includes 2GB of high-speed daily data in 210+ countries. Speeds are reduced to 3G speed (600kbps) once that cap is met.
On top of this Canada/Mexico usage, Unlimited Ultimate comes with 10GB of high-speed international data per month in 210+ countries. Once used, speeds are reduced to 2G (256kbps) for the rest of the month. The 2G cap is disappointing, considering that TravelPass data is only reduced to 3G speeds once the data cap is met.
myPlan customers. including those with Unlimited Ultimate lines, can also purchase a TravelPass add-on for $10/month, which includes 3 TravelPass days - for a total of 6GB for the month (2GB on each day a TravelPass is used). TravelPasses can be stored and rolled over month-to-month for up to 12 months.
Video Streaming
Another improvement is video streaming when on LTE and 5G Nationwide. While Unlimited Ultimate starts at 720p like Unlimited Plus, Ultimate customers can enable 1080p in their Verizon dashboard, the Verizon App, or by calling customer service for no extra charge. Both plans still have 4K UHD streaming when on Verizon's Ultra Wideband network.
Discounts on Connected Device Lines
Customers on the Unlimited Plus plan can get a 50% discount for a connected device line. A popular option for our audience is adding a mobile hotspot line.
With Unlimited Ultimate, two connected device lines can get the 50% discount. For mobile internet users, this can be a less expensive way to add a hotspot and tablet line or even two hotspot lines.
Option and Price Comparison
The $10/month add-ons available for myPlan can make it a bit complicated to compare key features. The chart below compares the two plans with the mobile hotspot and TravelPass add-ons, which are popular with our audience.

Which of these plans and add-on combos will work better for you depends on what your individual needs are. If you want the most hotspot data and international data you can get, Unlimited Ultimate is going to give you the most of both. But if the international data isn't as important to you, or something you need only sporadically, Unlimited Plus might work better for you.
Also, here is our spreadsheet which compares the Unlimited plan offerings from all of the major carriers.
Summary
It's nice to see Verizon offering a new tier of smartphone plan that includes features our audience likes, especially mobile hotspot data. When the new myPlan system came out in May 2023, we were disappointed that Verizon still only offered 30GB of hotspot data on its top-tier plan., compared to 50GB for AT&T and T-Mobile. Verizon has now corrected that with Unlimited Ultimate and increased the competitive pressure on AT&T and T-Mobile by offering 60GB of base hotspot data.
However, with the 100GB mobile hotspot add-on, both plans have a considerable chunk of hotspot data.
Verizon's international features have also been lacking compared to AT&T and T-Mobile - the addition of 10GB of high-speed international data along with the 2GB/day for Canada and Mexico will make Verizon more competitive with what the other carriers offer.
The increase in video resolution to 1080p is a very nice feature as well.
Verizon has not yet specified, but the mention of better device upgrade deals could benefit those who like to upgrade their smartphones frequently. This benefit appears very similar to what T-Mobile did with its Go5G Plus and Next plans.
Overall, the extra features and benefits are a good value for the $10/month price premium over Unlimited Plus, but may not be necessary for everyone. But they are compelling enough and a good enough value to make Unlimited Ultimate our new Top Pick postpaid smartphone plan for Verizon.
Further Reading
Related Content:
Related News: