UPDATE (8/29/2016): In response to customer criticism, T-Mobile has made some huge changes to the T-Mobile One plan less than two weeks after initially announcing them.
Read our news story for the details:
T-Mobile Revises T-Mobile One, Introduces Unlimited Tethering One+ Plan
---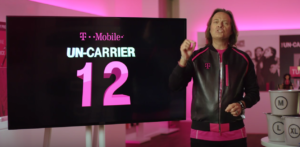 T-Mobile hosted a conference call early this morning to announce its latest #uncarrier move - the new T-Mobile One plan that eliminates data buckets and tiers to take T-Mobile "all in" on offering unlimited data.
But don't get too excited just yet - for a lot of RVers the new plans actually make T-Mobile a lot more expensive and less appealing.
Especially for those who carry T-Mobile as a secondary carrier or who are focused on tethered data, this latest move from T-Mobile feels like a major step in the wrong direction.
Important Note:
Existing customers can keep their existing plans, you have to opt into this new plan if you want it.
If you've been on the fence about getting T-Mobile in your arsenal, it may be worthwhile to snag a Simple Choice plan before September 6.
T-Mobile One Plan Details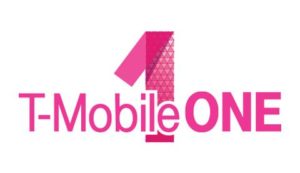 T-Mobile will soon only offer just one plan option for most customers: T-Mobile One.
The T-Mobile One plan includes unlimited talk, unlimited text, and unlimited LTE data - all for $70/mo for a single line, $120/mo for two lines, and $20/mo additional for more lines.
This is actually a cost savings from T-Mobile's current $95/mo Unlimited phone plan.
But for those who did not need unlimited data, T-Mobile's cheaper plan options are going away - potentially raising the monthly cost for many.
For a lot of RVers who cary a single T-Mobile line as a backup, this will raise that cost substantially.
The affordable T-Mobile tablet plans ($35/mo for 6GB was our favorite) are going away too. Instead tablets can be added on to smartphone plans for $20/mo each, and now include unlimited data. But if you do not have or want a smartphone line, it will now cost you $70/mo to have a tablet on T-Mobile.
And then there are the new wrinkles and add-on costs...
Heads Up: Speaking of add-on costs, all T-Mobile One prices assume that you have AutoPay enabled on the account. You will pay $5/month more per line without AutoPay - so be warned!

Unlimited, But Heavy Users Face "Management"
Unlike Verizon (which remains truly unlimited and unthrottled), the other carriers slow down their heaviest users when on congested cell towers.
The T-Mobile One plan continues this practice.
T-Mobile describes it this way:
"As with T-Mobile Simple Choice, customers using the most data, the highest 3% (currently those using more than 26GB of high-speed data/month) may see their data traffic prioritized behind other users once they cross that threshold during their billing month. As a result, they may notice relatively slower speeds but only at specific times and places that may experience high, competing network demand or congestion."
It would be nice if this limit was raised. For those with truly heavy data demands, Verizon remains the best choice. (At least for now...)
Read More: Navigating Verizon Grandfathered Unlimited Data Plans – Assumption of Liability, Buying & Renting
Tethering: No Longer Included?!?
In the past regular T-Mobile plans allowed you to use your high-speed data for sharing with your other devices at your discretion, and T-Mobile's Unlimited plan included 14GB of high-speed tethering.
Not any more.
T-Mobile has eliminated high-speed tethering as an included feature!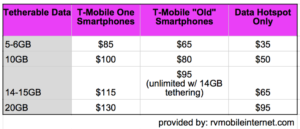 Instead, T-Mobile will allow you to purchase 5GB of high-speed tethering data when you need it for $15. This works out to a very attractive $3/GB, but if you only need a gig or two of tethering, the flexibility baked into the current plans is gone.
And for those who are primarily focused on tethered data for the bulk of their usage, T-Mobile's new pricing will feel completely out of whack - adding an additional $30, $45, or more to the typical monthly bill.
T-Mobile is including unlimited 2G-speed tethering with T-Mobile One, but at 128kbps this is borderline useless for most.
Data-Only Hotspot Plans: It seems that for now, customers with Mobile Hotspots (such as the ZTE Falcon Z917) will still be able to get the old Simple Choice plan pricing with all the existing features. T-Mobile tells us:
"For hotspots like data sticks, laptops, etc, those devices will continue to work with our existing Simple Choice plans."
Binge On: Now Costs $25/mo to Disable

We've been huge fans of T-Mobile's "Binge On" feature - which allowed even a $35/mo tablet plan to stream unlimited video from a huge selection of services.
Binge On works by throttling video to 480p "DVD Quality" resolution - but if you wanted to spend your high-speed data to get HD, you could turn off Binge On as desired.
With T-Mobile One, Binge-On as an option is gone. Now all video streams from all providers will be throttled to DVD quality. If you want to get rid of this throttling with a T-Mobile One plan to enable full HD (or even 4K video), T-Mobile will let you do so for $25/mo per line.
This brings a truly "Unlimited" T-Mobile One smartphone plan back up to the current $95/mo cost for a Simple Choice Unlimited smartphone line, only without any high-speed tethering included.
If you want to match the old T-Mobile Unlimited plan, you'd end up paying $140/mo to get 15GB of tethering data added back into the mix!
Data Stash: Gone
On the T-Mobile Simple Choice plans, they offered Data Stash. Any high speed data you didn't use this month rolled over into a bucket of data that you could use for up to a year. This made it an incredibly flexible plan for RVers, particularly since T-Mobile can be so hit or miss when traveling outside of larger cities.
You could bank up to 20GB of data, which combined with your currently monthly allotment - could be enough to get you through a month if none of your other services worked. This flexibility, combined with Binge On and Mobile Without Borders, made T-Mobile an incredibly appealing back-up option for RVers for little cost.
Existing Plans Grandfathered
Fortunately - T-Mobile will not force any existing customers to migrate to T-Mobile One.
In particular - the current $35/mo 6GB tablet plan that we consider such a great deal will remain for current customers.
T-Mobile media relations confirmed to us:
"We will not take plans away from any of our customers, so if they are on that tablet plan right now, they can keep it. And we will always listen to our customers and continue to make our products and services better to meet their need, as well as to meet demand. The move toward the ONE plan is really to avoid data buckets. The great news for your readers is that we have introduced an unlimited Tablet data plan which up until now, has not existed."
The new T-Mobile One plans will roll out on September 6th - and though there will be a transition period where the old Simple Choice plans remain available, at "a point relatively soon" the T-Mobile One plan will be the only option available from T-Mobile.
If you want to grab one of the current T-Mobile plans, now may be your last chance.
T-Mobile: Not So Smart Anymore?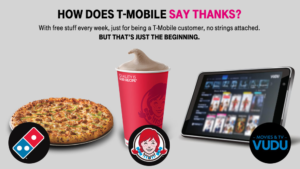 For large families with multiple lines, the new T-Mobile One plan can be a great deal.
But for RVers who carry a single T-Mobile phone or tablet line as a backup to a primary connection provided by Verizon or AT&T, the new T-Mobile plans will make things a lot more expensive and less flexible.
T-Mobile seems to think that those most interested in individual lines will be better served by going with a pre-paid plan, and T-Mobile promises to have revamped T-Mobile One options for prepaid in the near future.
For right now - the new T-Mobile One plan is hard to recommend, except for perhaps those optimizing for international travel - as the Mobile with out Borders and Simple Global international features remain. Unlimited high speed data for trips to Mexico and Canada can be a pretty sweet feature for many.
If you want to grab one of the older plans to get grandfathered in - do it before September 6th!
Other T-Mobile Unlimited Options:
We're tracking some additional T-Mobile unlimited data hotspot reseller options that might be worth considering: