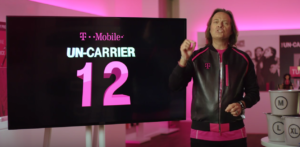 T-Mobile went "all in" on offering Unlimited Data less than two weeks ago with the announcement of the T-Mobile One plan - but in the process generated heated criticism by eliminating any included high-speed tethering data.
Today T-Mobile is responding to that criticism in a huge way, by announcing:
"T-Mobile today proved once again why it's the Un-carrier by doing something the carriers would never do – actually listening to customers and taking quick and decisive action.
Today, T-Mobile is amping things up by quadrupling the speeds for mobile hotspot data on the T-Mobile ONE plan and introducing new 24 hour high-definition (HD) Day Passes. But the company is not stopping there. The Un-carrier is also introducing T-Mobile ONE Plus for customers who want faster mobile hotspot data, faster speeds when traveling and want to stream unlimited HD video. T-Mobile is the first and only wireless provider to offer unlimited high speed mobile hotspot data."
This is pretty huge news - but there is still some significant fine print to pay close attention to.
What Has Changed With T-Mobile One?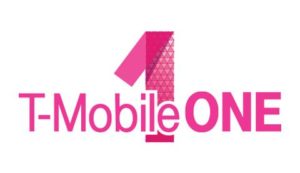 The pricing of the unlimited data T-Mobile One plan remains the same: $70/mo for the first line, $120/mo for two, and each additional line (including tablets) is just an additional $20/mo.
But there are now some major changes.
T-Mobile had included unlimited "2G" speed tethering usage, with speeds capped at a painfully glacial "2G speed" of 128kbps. To get ANY high-speed tethering data would cost customers $15 for 5GB of usage.
Those $15 passes are gone.
Instead - the basic T-Mobile One plan now includes unlimited "3G Speed" tethering with speeds capped at 512kbps, 4x faster.
While this is still slow for general web surfing, it is no longer painfully slow - and for many people who only need occasional tethered usage this will be plenty.
HD Video Day Passes?

T-Mobile One had been slated to include unlimited video streaming, like the old "Binge On" feature with resolutions capped at 480p ("DVD Quality"), but supporting all online video providers.
For anyone who wanted HD video, you could pay an additional $25/mo for an unlimited HD streaming option. That options is now gone.
Instead - now you can buy an "HD Day Pass" for $3.00 as needed that gives you 24hrs of HD video streaming.
For occasional movie nights, this is a good deal.
But for anyone who wants more, there is now T-Mobile One Plus.
One Plus: Unlimited Tethering & HD
For $25/mo extra per enrolled line, One Plus offers three huge improvements over the basic T-Mobile One plan:
Unlimited High-Speed Tethering

- While subject to T-Mobile's data prioritization rules (and some other fine print), this is still a huge development and a worthwhile back-up options for those of us seeking home internet replacements on the road.

Unlimited HD Day Passes

- Though HD video streaming is annoyingly not on by default, One+ customers can activate an HD Day Pass (for free) any time they want - even every single day.

2x Faster International Data

- All T-Mobile plans benefit from T-Mobile's Simple Global feature, which includes free slow-speed data roaming in over 140 countries. With T-Mobile One Plus, this slow speed is doubled from 128kbps to 256kbps - which can make a huge difference for travelers. (North American high speed coverage in Mexico and Canada remains for all plans.)
Here is how the plans compare: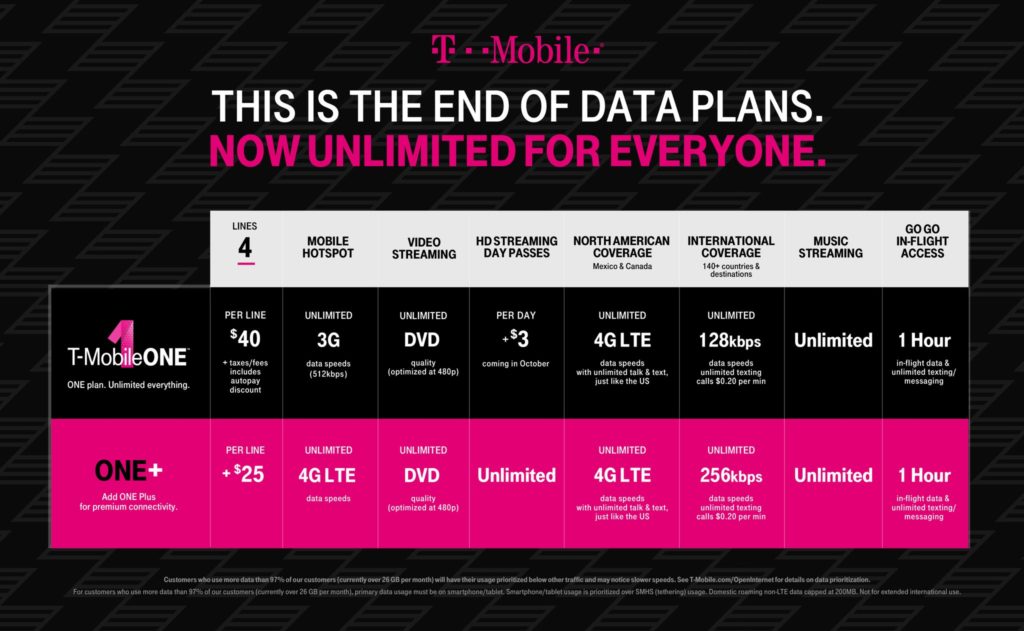 The Fine Print
There is of course some fine print attached to the T-Mobile One plan, particularly with some limitations around tethering:
Tethering: Service may be terminated or restricted for excessive roaming. Plans not available for hotspots and some other data-first devices. For customers who use more data than 97% of our customers (currently over 26 GB per month), primary data usage must be on smartphone or tablet. Smartphone and tablet usage is prioritized over Smartphone Mobile Hotspot (tethering) usage, which may result in higher speeds for data used on smartphones and tablets.
Video: Video streams at up to 1.5Mbps unless you have a HD Day Pass. Optimization may affect speed of video downloads; does not apply to video uploads. May not be compatible with services like game consoles and Apple TV.
T-Mobile is NOT offering an unlimited tethering plan for data only mobile hotspots, such as the ZTE-917. And they are reserving the right to throttle or shut down people who use a tablet or smartphone primarily for tethering usage.
The T-Mobile network management details page explains:
"If a customer is in the top 3% of data users during a billing cycle (over 26 GB/mo.) and using their device as a mobile hotspot for the majority of their use over an extended period of time – we may contact you to discuss your plan and your options."
For anyone hoping to use T-Mobile as a primary way online, this is a pretty major limitation.
We'll be keeping a close eye on how this is enforced in practice.
Getting T-Mobile One & One Plus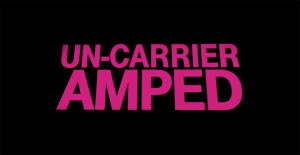 T-Mobile had slated the T-Mobile One plans to become available on September 6th, but now they've pulled the launch date forward to September 1st.
The existing $95/mo Simple Choice Unlimited plan will be eliminated on the 1st, so if you do want to grab this outgoing plan now is your last chance to get it. But with all the improvements (for the same price) in One+, there is not nearly as much reason to do so as there had been.
The other cheaper Simple Choice plans will remain available for the time being, and current T-Mobile customers are always welcome to stick with their existing plans for as long as they like.
T-Mobile tells us though that eventually the Simple Choice plans will be phased out for new customers:
"For new customers, we plan to retire Simple Choice eventually, but there is no set timeline right now."
The $35/mo Simple Choice 6GB tablet plan remains a killer deal as a secondary line - and we are glad this will remain available for the time being.
Related Guides: