T-Mobile made a surprisingly bold 5G announcement as part of a new smartphone press release issued yesterday:
T-Mobile's 600MHz spectrum, also known as LTE Band 71, will offer 5G service nationwide by the end of 2019 - providing 5G coverage for 200 million Americans.
This will put T-Mobile light years ahead of the other carriers in offering 5G coverage - in sharp contrast to the minuscule 5G coverage areas that AT&T and Verizon have so far managed to deploy in just selected parts of a few urban areas, with coverage measured in "blocks" instead of miles.

The "uncarrier" previously said it would have a much more limited 5G deployment this year, and wouldn't go nationwide until sometime in 2020.
Promising to reach the nationwide milestone by the end of 2019 instead is a bold move - but it is also a bit misleading about the real state of 5G.
With extremely limited phone options and some major technological and performance limitations to be aware of - T-Mobile's nationwide rollout is NOT (yet) a "5G For All" nirvana, and this accelerated schedule is really all about bragging rights.
But to understand what is really going on - you need to understand the 600MHz cellular spectrum.
---
Video Version
Subscribe to our YouTube Channel
---
What's Special About 600MHz 5G
T-Mobile was the big winner in the FCC's 600MHz spectrum auction in 2017, and has used this long-range spectrum (as LTE Band 71) to vastly increase its rural LTE coverage.
But T-Mobile was clear from the beginning that it also intended to use this spectrum for nationwide 5G, and since it was deploying the network from scratch it used equipment that could be remotely upgraded to turn on 5G support over the same shared spectrum by just pushing out a software patch.
This is how T-Mobile will be able to turn on nationwide 5G almost overnight, as if by magic. They have actually been building and upgrading the towers for years now.
But while the 600MHz spectrum is great for long-range coverage, it has vastly limited bandwidth compared to the high-frequency spectrum being used by AT&T and Verizon.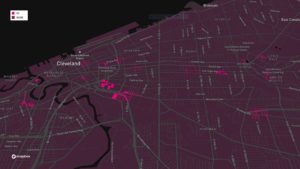 To date, Verizon, AT&T, and even T-Mobile have rolled-out 5G deployments utilizing extremely high-frequency millimeter-wave (mmWave) spectrum in parts of a few cities around the country, serving a relatively small number of people in urban cores.
This mmWave spectrum opens the door to insane gigabit cellular speeds - and some Verizon customers have already reported seeing 2Gbps real-world download speeds. But mmWave spectrum can only perform well over a range of just a few hundred feet.
So AT&T and Verizon have crazy fast 5G speeds but extremely limited 5G coverage.
T-Mobile is focused on the other end of the spectrum (literally) and will soon have great 5G coverage, but in many 600MHz areas will likely only be able to offer speeds that are double what 4G/LTE is already capable of.
Many analysts fear customers will be disappointed by 5G if all they see at first is performance that seems little better than "good 4G" - and some suspect AT&T's "fake" 5GE network (it is still just 4G/LTE behind the scenes) and T-Mobile's real 600MHz 5G network may actually perform fairly similarly.
Sprint, ever the odd-ball, runs its current 5G system on mid-band frequencies, instead of mmWave or low-frequency bands, which currently strikes the best balance of 5G speed and coverage.
The eventual goal of all the carriers is to have a mix of high, mid, and low band spectrum working together for a blended 5G network that offers both performance and range - but we are not there yet.
Frequency Matters - Deeper Dive

Cellular frequency bands can be though of as invisible highways in the sky - and not all bands are equivalent. Lower frequencies travel further, and higher frequencies are MUCH faster.

A signal's broadcast frequency has a huge impact on how it performs in the real-world.

Put simply, as you go higher in frequency, the signal range decreases, but the available bandwidth (speed potential) increases. Current 5G deployments by AT&T, Verizon and T-Mobile use mmWave - an extremely high-frequency that operates above 24GHz - where no cellular network has operated before.

The downside of such high-frequency signals like mmWave is that they are extremely short-range and they cannot easily penetrating walls, windows, foliage, and other obstacles. But the advantage is that mmWave provides much more bandwidth allowing for extremely fast connections.

Millimeter-wave is at the top-end of the cellular frequency spectrum - 600MHz spectrum is at the bottom end of the scale and is considered low-frequency (or low-band) cellular spectrum. Low frequencies, like 600MHz, have much longer range and are able to penetrate obstacles like buildings, foliage, and walls much better - but the price for that is reduced bandwidth. Less bandwidth means slower speeds and more potential for network congestion because of less capacity.

There is also the mid-band spectrum, which sits between the low-band and mmWave extremes. This is where Sprint has staked it's first 5G claim. The mid-band frequencies balance range and penetration with speed and will be a core component to 5G networks in the future.
---
5G Devices and Phones, What's Compatible?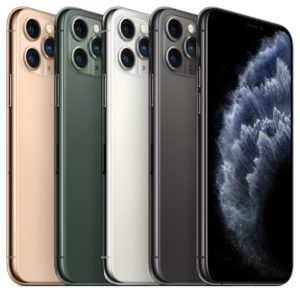 The goal for all the major carriers is to deploy 5G on a variety of frequencies to get the best of all worlds - low band to provide the long-range needed for rural areas, mid-bands to balance range and bandwidth for more populated areas, and high-band and mmWave to provide the capacity needed for dense urban areas.
This means devices will need to support all three.
So far, there are NO devices that are compatible with both low and high-frequency 5G bands!
Most of the 5G phones released in the USA so far only work with mmWave 5G - they have no support at all for low-frequency 5G bands.
T-Mobile has now announced the first two low-frequency 5G phones. The OnePlus 7T Pro 5G McLaren will be T-Mobile's new flagship superphone. But while this phone can connect to T-Mobile's new 600MHz 5G network, it actually can NOT connect to T-Mobile's existing mmWave 5G network.
The other soon-to-be-released 600MHz-compatible phone, the Samsung Galaxy Note10+ 5G, also does not support T-Mobile's mmWave network.
Meanwhile, T-Mobile's one currently available 5G smartphone - the Samsung Galaxy S10 5G, only works on T-Mobile's millimeter-wave network, not this new 600MHz network.
Ironically, all of these phones support Sprint's mid-band 5G network, and will work great should the proposed T-Mobile/Sprint merger take place.
Confused? You're not alone...
Those who want to be early 5G adopters should understand that current devices will only support parts of what 5G will become in 2020 and beyond.
Those who choose to buy-in to 5G in 2019 should know the limitations of whatever device they choose and expect that device to be obsolete in a year - or maybe sooner!
---
What About T-Mobile 5G Data Plans?
T-Mobile did not announce any new plans or 5G-specific plans addons.
The fine print in the material related to the announcement states: "While 5G access won't require a certain plan or feature, some uses/services might." So any existing plan with a compatible device can get 5G access (See our Gear Center for current options).
In particular, T-Mobile's Global Plus 15GB plan includes unlimited domestic high-speed mobile hotspot use, which could be a good companion plan with their flagship 5G phones for those wanting to utilize the carrier as a home internet replacement.
The fine-print in T-Mobile's Open Internet Policies further state:
You may have temporary access to new services while they are being tested or made available for purchase. Temporary access to some new technologies, services, or features (e.g. 5G) may provide noticeable benefits, like significantly increased speeds. Your temporary access may end at any time, but we may begin offering access for purchase.
So this is a free benefit for now, but T-Mobile reserves the right to charge for 5G access in the future.
T-Mobile promised, however, not to raise prices or charge more for 5G for three years if its merger with Sprint is approved, which is looking likely.
This means that T-Mobile customers should be able to enjoy 5G coverage and access with no price increase once they buy a compatible device. But it's likely that T-Mobile may make some features exclusive to 5G access to promote the service and entice customers to switch from other providers.
---
Summary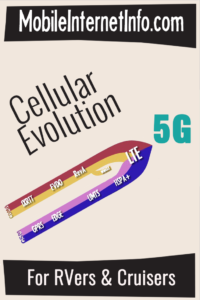 T-Mobile won huge bragging rights with this announcement, and deservedly so - bringing the first nationwide 5G service to market ahead of schedule is impressive.
But for most of us, including RVers, cruisers, and nomads, it's still too early to jump onto the 5G bandwagon. The network coverage is coming thanks to low-band 5G spectrum - which is a big step - but there is a long way to go before we see a fully-integrated 5G network with fully-compatible devices and plans - especially those suitable for living a mobile lifestyle.
T-Mobile beat the other carriers to the punch with this low-band push, but AT&T and Verizon are not standing still. They also have plans to implement low-band 5G at some point in 2020, although the details are still very murky.
By the middle of 2020, the 5G world and the potential future of 5G for RVers, cruisers, and nomads should be much more fully developed.
Until then, we recommend staying away from 5G.
Related News
Related Guides