Key Points:
T-Mobile's cellular-based home internet service has officially launched.
T-Mobile's home internet service is NOT mobile-friendly.
T-Mobile's Home Internet service is out of beta and is rolling out to an increased number of rural markets according to an 'Uncarrier' announcement on April 7th, 2021.
The service continues to be laden with language indicating it is not for mobile use. The language associated with T-Mobile Home Internet service since its inception in early 2019 continues to specify that you can not move this service away from your home service address.
We do not consider this to be a solution for mobile RVers and Cruisers.
Video Story
Subscribe to our YouTube Channel
Quick Summary of What is New
We cover mobile internet options at the Mobile Internet Resource Center. Therefore, we don't track non-mobile devices, services, and plans.
However, because this service caused confusion for many in our nomadic audience, here is a quick overview of what has been updated since our last story back in November 2019:
Not Mobile
T-Mobile's Home Internet service is not intended to be a mobile service.
T-Mobile updated its FAQ with the official non-Beta rollout of the service, and it still clearly states that the service is intended for fixed locations only:

And now that the service is out of beta and officially launched, we would not be the least bit surprised if T-Mobile begins enforcing the fixed-location terms of service on anyone who has been using the service outside of the registered service address.
Quick Overview of T-Mobile's Home Internet Service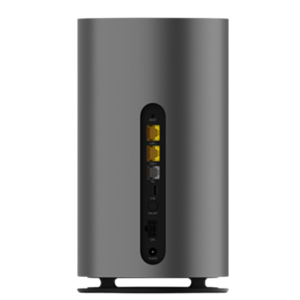 T-Mobile's Home Internet service is specifically targeted at providing broadband service to primarily rural areas considered underserved by landline internet options. It's part of T-Mobile's effort at addressing the rural broadband problem.
To T-Mobile, 5G for All also means 5G for Small. - T-Mobile
The service (now) costs $60/month (with autopay, taxes included) for unlimited 4G/5G data with no data caps. T-Mobile claims that most customers will see average speeds of over 100 Mbps. All data is subject to network management, meaning data will be deprioritized when the network is congested.
The service requires the use of a T-Mobile High-Speed Internet Gateway device, which is provided for free by T-Mobile. The service cannot be used on any other device.
This is a no-contract month-to-month service. If service is canceled, customers must return the router or pay a fee.
Related News Stories
Related Guides