Key Points:
Update: T-Mobile now says they will not force customers onto new plans.
T-Mobile is automatically changing some customers' smartphone plans from some older ones to newer ones - at a higher rate - unless customers opt out.
Affected T-Mobile customers should receive a notification from T-Mobile by text and email this month informing them of the changes and how to opt out.
Customers must call T-Mobile Customer Care to opt out.
T-Mobile is about to disappoint many of its "Un-Carrier" customers by making an unpopular move: customers on some older smartphone plans will be moved to newer and more expensive plans unless customers specifically opt out by contacting customer care.
The changes were initially reported as leaks on social media, which CNET has since confirmed, along with other major media outlets.
UPDATE October 25, 2023: In a FierceWireless Article CEO Sievert backtracked on the forced migrations stating:
"We tend to do tests and pilots of things quite a bit to try to figure out what's the right answer. In this case we had a test cell to try to understand customer interest in and acceptance of migrating off old legacy rate plans to something that's higher value. And then it leaked, and it leaked as if it was a broad national thing, and it kind of wasn't."

"Now, I don't think we have to do that test because we did get plenty of feedback, and I think we've learned that particular test cell isn't something that our customers are going to love."
Let's take you through what we know so far.
Video Story
Affected T-Mobile Plans & Prices
Here is the list of affected smartphone plans and the plans that customers will automatically be transitioned to. Only postpaid plans are affected:
ONE --> Go5G
Simple Choice/Select Choice --> Essentials Select or Magenta
Magenta --> Go5G
Magenta 55 Plus --> Go5G 55
Simple Choice/Select Choice Business --> Business Unlimited Advanced
Details of T-Mobile's current plans can be found in our Gear Center.
Affected customers will be notified starting October 17th by text and email, with plan changes starting with the November billing cycle if customers don't opt out.
At press time, there is no indication that data lines or other smartphone plans will be impacted.
Price Increases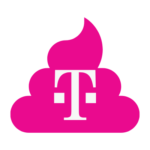 The plan changes will result in price increases of $5 to $10 per line, depending on a customer's current plan and autopay status.
Of note, earlier this year T-Mobile changed its Autopay policy to restrict it to customers using bank draft or debit cards for payment.
How to Opt Out
Affected customers must call T-Mobile Customer Care to opt-out. At press time, there is no option to opt out via the T-Mobile App or website.
Additionally, the leaked documents revealed customer service scripts that T-Mobile reps will follow to entice customers not to opt out or to change to a different plan.
It's unclear when the opt out window closes, but considering the plan changes are expected in November, that window is likely around a month.
Reasons For T-Mobile Making This Change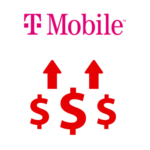 Like the other two major cellular carriers, AT&T and Verizon, T-Mobile wants to transition customers to newer plans for a variety of reasons, including the higher prices. However, it's rare to see customers compelled to switch in this particular way.
Also, as part of the agreement that allowed T-Mobile to merge with Sprint, T-Mobile had to let customers remain on older plans for three years. That three years is expired, which frees T-Mobile to make this move.
AT&T and Verizon have also tried to incentivize customers to move to new plans by adding fees and directly increasing plan prices in some cases.
Should You Opt Out Or Switch Plans?
Customers on affected plans may want to do some homework to see if opting out is the right decision. Although the new plans come with price increases, they also have additional benefits.
It could also be a good time to reevaluate your smartphone plan or mobile arsenal needs and compare currently available options more widely.
For customers using these plans as part of their mobile internet arsenal, there may be an advantage to allowing this change or switching to a current plan if:
You frequently use up your mobile hotspot allocation.
You are interested in the perks included with the new plans.
If you would benefit from more data allowance in Canada and Mexico.
But if you have been satisfied with your plan, there is no reason to allow the switch for now.
Concluding Thoughts
This move is particularly disappointing coming from T-Mobile, which started branding itself as the "Un-Carrier" in 2013 to promote and implement customer-friendly policies that significantly diverged from their competition.
But now, T-Mobile is no longer a young upstart, and as one of the three giant big players, it is starting to act like a big carrier.
Related MIRC Content
Related News Stories