Note: This article was updated and is current as of March 1, 2022.
We've been covering the planned shutdowns of 3G networks for some time now, and our last major update was in October 2021.
Somewhat surprisingly, none of the carriers have slipped their projected shutdown dates further since then, despite some pressure to do so from certain industries reliant on older gear.
And now the first big 3G shutdown is imminent - with AT&T confirming that it is on schedule for a 3G shutdown date of February 22nd, 2022.
As a review, here are the currently projected dates for the other carriers:
T-Mobile:

T-Mobile's UMTS 3G Network: July 1, 2022
Sprint's CDMA 3G Network: March 31, 2022

Verizon: December 31, 2022
Observing how smoothly the shutdown goes for AT&T could prove to be an interesting test case for the other carriers as they implement their own transition plans.
Let's review the current state of the 3G shutdowns, and focus on particular considerations for AT&T, and what changes you may need (or not need) to make with the shutdown date only weeks away.
3G Shutdown Video
Why Shutdown The 3G Networks?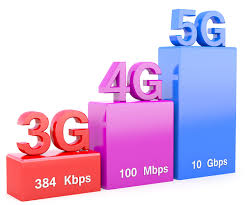 Why are the carriers shutting down 3G networks at all, especially if people are still using them?
Essentially it's driven by physics. The radio frequencies used for cellular communication, called spectrum, are a finite resource that is managed by regulators around the globe.
Only a portion of the full radio spectrum is allocated for cellular use, and the spectrum used for 3G can't also be used for 4G/LTE or 5G.
Newer technology allows for more efficient use of spectrum, and 4G/ LTE and 5G are both more efficient and faster. Clearing away 3G enables the carriers to use 4G and 5G to serve more customers with a given chunk of spectrum than 3G could ever be capable of.
Additionally, it's expensive for cellular providers to support the infrastructure for three different networks on thousands of cellular towers and sites around the country - especially with so few 3G customers remaining.
Gear of Interest Affected by the AT&T 3G Shutdown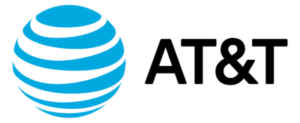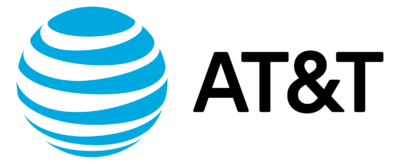 AT&T has three separate lists of devices that will continue to work after the 3G network shuts down:
Almost every device is covered on one of those three lists.
For those with AT&T postpaid accounts, this support page will check phones and devices on your account for compatibility:
3G Fallback
Most 4G/LTE devices today also support 3G connections. And typically when a device cannot find a 4G connection, it will try to connect to 3G instead.
This was an important feature in the early days of 4G since 3G was much more widely deployed at that time. Today, however, it is rare to find a 3G signal where there isn't also 4G available, and there are only a very few places that have 3G but not 4G or 5G.
Those who still depend on 3G connectivity in those rare locations will see their connectivity cease when 3G is shut down. In that case, affected users should look to see if other carriers provide 4G/LTE coverage at that location, or explore other connectivity options.
Why are Some 4G/LTE Devices Affected by the Shutdown?
One confusing aspect of the 3G shutdowns for all the carriers is that it will affect some 4G/LTE devices. The reason is that many older devices still rely on the 3G network for some functions. Here are some examples:
Phones
The biggest factor impacting phones with the 3G shutdown is voice service.
3G and 4G use completely different and incompatible methods for handling voice calls, and there are many older phones that use 4G/LTE for data service but still use 3G for voice service.
The newer 4G standard for voice is called "Voice over LTE" aka VoLTE. The phones on AT&T's whitelist above all support VoLTE.
Once 3G goes away, older 4G phones that do not support VoLTE will no longer be able to make voice calls.
Data Devices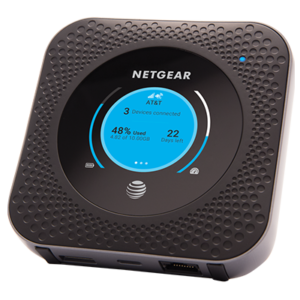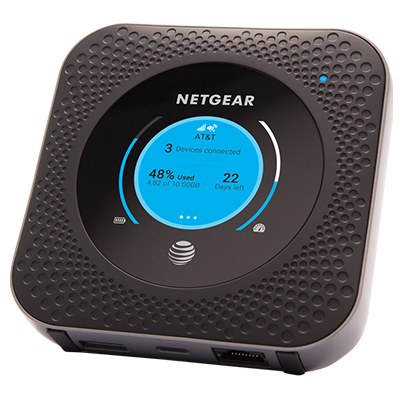 The reporting on 3G shutdowns has been very focused on phones and support for VoLTE, but the 3G shutdown will affect some data-only devices as well.
The reason is that some 4G data devices still require access to the 3G voice network to authenticate data connections. So even though devices are 4G/LTE devices, and the data connections are 4G/LTE, the background authentication process that takes place behind the scenes to establish the connection takes place on the 3G network.
Without access to the 3G network, these older 4G data devices can't authenticate with the tower, preventing the establishment of a connection.
In this case, most devices can be made 4G/LTE compatible via a firmware update that forces the cellular modem to use the 4G network for authentication. We list some of these devices below.
However, some devices either can't be updated or are considered too old to bother updating them. If an equipment manufacturer considers a product to be past its "end of life" and is no longer officially supported, then it may not get an update and will stop working.
Fortunately, almost all of the data devices sold by AT&T over the last several years with work fine when 3G shuts down including all of AT&T's mobile hotspot devices going back to the original Netgear Unite and AT&T's Wireless Home Phone devices - which have historically all been popular options for nomads.
However, not everything is on AT&T's whitelist. Here are some devices of interest that we know will have problems with the 3G shutdown or require a firmware update to keep working:
The Mobley Device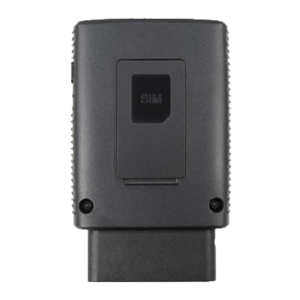 UPDATE: We've confirmed the Mobley will remain compatible after the 3G shutdown.
A major casualty of the 3G shutdown could possibly be the venerable Mobley device that many people used to get the very sweet $20/month unlimited data plan it came with.
The Mobley device is not on the AT&T PDF whitelist or the list of devices in AT&T's associated support article. AT&T, after several attempts, has yet to confirm to us that the device is compatible. They also stated that the only upgrade path for the Mobley is to the Harman Spark, a newer OBD-II device, which is listed as compatible in AT&T's support article (but not the PDF Whitelist). However, the Mobley was listed in AT&T's IoT certified devices list.
However the Spark, unlike the Mobley, can only be used in an actual vehicle and cannot be independently powered with an adapter. So it can't be used as a mobile hotspot like the Mobley can.
Additionally, the Spark is currently only available with three bad plan choices (10GB/$40, 5GB/$25 & Telematics only for $10) and we worry that attempting to upgrade a Mobley device with the $20 unlimited Connected Car Plan to a Spark via AT&T will force you to "upgrade" onto one of these plans.
We recommend that you do NOT try to upgrade any device on a Mobley Unlimited plan line through AT&T - the risks are too great that you will lose the plan.
What about the Mobley Plan?
All the details about the grandfathered "Mobley Plan" are in our guide:
With the Mobley device going away, what happens with the plan?
At present time, we have no indication that there are any concerns about the plan going away. Customers of this plan have long been able to use the SIM in other devices besides the Mobley Device, including mobile hotspots and routers. We haven't received any reports of customers having lines canceled for not using the plan in an actual Mobley or other connected car devices.
AT&T's terms on this plan were never super clear if swapping the SIM to another device is officially allowed or not, so we recommended that people keep a Mobley device on hand in case AT&T ever decided to force customers to use a connected car device with the plan.
Our Recommendations
So here are our current recommendations for Mobley device and plan users - just to be cautious:
PUK Codes: If you don't have the PUK codes for your Mobley plan SIM cards, get them now. Details on PUK codes, why you need them, and how to get them are in our Mobley Guide.
Current Mobley Device Users: If you are currently using a Mobley device, you might need to move the SIM to a different device if Mobleys stop working on February 23rd. We recommend the Netgear Nighthawk MR1100 as the best match for the Mobley plan. Whatever device you chose to replace the Mobley, do NOT buy it from AT&T - buy it from a third party like Amazon, Best Buy, or another reputable online vendor. You can wait to see if the Mobley stops working before purchasing a replacement.
WiFiRanger Routers
WiFiRanger tells us that some of the modem modules in its products need a firmware hotfix to deal with the 3G shutdown because the modems still utilize 3G for authentication. The hotfix addresses that and forces the modems to use 4G.
This hotfix is available for all devices including devices that WiFiRanger no longer officially supports that still run the older 7.0.8 firmware.
WiFiRanger users should go through the firmware update process on their devices to get the hotfix. The details and instructions on this are in a WiFiRanger blog post.
Pepwave Routers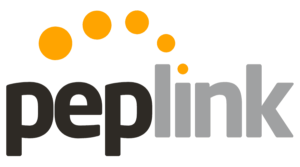 Pepwave states that three router models might have an issue with the shutdown if they have older firmware:
BR1 Mini
BR1 Mini Core
Transit Mini
Updating to at least firmware version 8.1.3 will keep these devices working after the 3G shutdown.
No other Pepwave models are affected.
Connected Vehicles
While not of high interest to our audience, there are several embedded cellular systems in cars and other vehicles that will be affected - some models from the 2019 model year and earlier may be affected.
Customers who have cellular plans for the built-in cellular modems in their vehicles should check with their car manufacturer to determine if an update is available.
The Car journalism site The Drive has a list of potentially affected vehicles here.
Other Data Devices
There are likely other data-only devices and cellular routers that may be affected by the 3G shutdown.
We highly recommend that you check with the manufacturers of your cellular gear to determine if there will be a problem before February 22nd, as well as the AT&T resources linked above.
Summary - It's Time To Upgrade!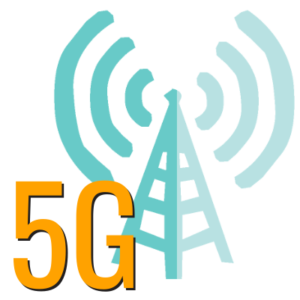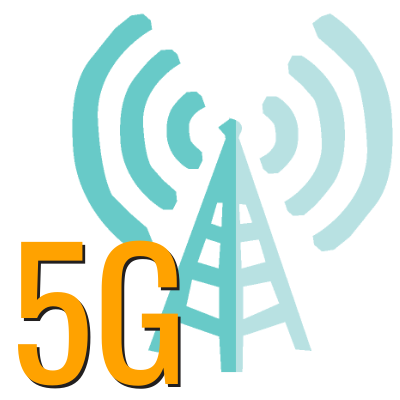 The bottom line is that time is short and AT&T network users should ensure their devices will continue to work after February 22nd.
For smartphones this is easy - just consult AT&T's whitelist and get a new device if you need to.
AT&T mobile hotspot devices, wireless internet, and most tablets will continue to work as normal.
Routers and other gear with embedded modems are trickier, and old routers with older LTE modems may not have had the required firmware updates to ensure they will continue to work once 3G is gone.
Upgrading to newer gear or engaging with your device manufacturer and having a plan B if something goes wrong is what we advise to prepare for this transition.
Related News Stories

Related Guides & Info