Starlink is a satellite broadband division of SpaceX, an Elon Musk-founded company. Unlike previous satellite internet systems, Starlink utilizes a constellation of low-earth-orbit (LEO) satellites that is intended to provide redundant, high-speed, low-latency, global internet coverage in the future.
The Starlink satellite constellation is still being launched into orbit and is currently in a limited public beta test phase.
Starlink Consumer Hardware & Service Plans
In October 2020, Starlink beta began rolling out beta for fixed locations in areas where there is sufficient satellite capacity. Service and pricing for those eligible for the beta program include:
The Starlink user terminal (packaged with a basic tripod mount and a companion indoor Wi-Fi router) is $499

Additional hardware for mounting onto a residential roof is available for

The Monthly subscription costs $99/mo - and data is both unlimited and unthrottled.
Starlink service is currently intended for fixed locations only, but Starlink is working on mobile terrestrial and marine options for the future.
RVer & Boater Reality Check!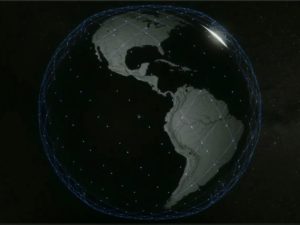 Starlink is currently considered a fixed-location system. The hardware is not designed for use while in motion and customers are assigned to a "cell" based on the registered service address. Outside of this cell, the service doesn't work and the dish won't connect to the satellite system.
In the Spring of 2021, Starlink added the option to change the registered service address online, but capacity and service limitations make changing locations difficult.
---
News, Videos, & Status
We have done extensive testing with the Starlink beta service. Full details are in our frequent Starlink news stories and videos as well as in our forum:
Videos

Additional Reading
Related Articles
Related Guides
---
Potential Alternatives to Consider:
For other featured mobile satellite options:
Learn More About Mobile Satellite Options
---
---
Purchasing Options
Starlink (sign up for availability in your area)