Key Points:
Peplink is now including SpeedFusion Cloud for free with PrimeCare support contracts.
Last week Peplink announced a new perk for customers - access to SpeedFusion Cloud bonding is now included free for devices covered by any of Peplink's extended warranty programs:
"Starting now, we're adding SpeedFusion Cloud to our Care plans (EssentialCare, PrimeCare, SmartCare and TotalCare). This means any device under a Care plan can now leverage our global infrastructure and use SpeedFusion with just one click."
For those with Pepwave routers that support bonding - this makes it easier than ever to take advantage of combining multiple data connections into one.
And even devices that can not bond multiple connections together can still take advantage of SpeedFusion Cloud as a handy on-demand VPN.
But anyone considering this perk needs to keep in mind the ongoing costs of a PrimeCare subscription or other support contract to decide whether this option actually makes sense for them.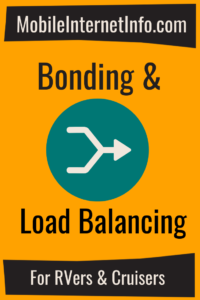 Geek Alert!
Bonding and load balancing are complicated topics - and these techniques are not for everyone!
For a better understanding of the fundamentals, and to understand just what is possible (and what doesn't work at all!) when you combine multiple connections together, see our featured member guide:
Video Version
Subscribe to our YouTube Channel
What Is SpeedFusion Cloud?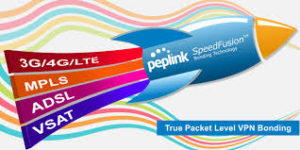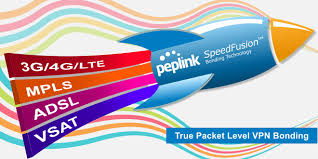 Peplink's proprietary SpeedFusion technology works by creating a VPN tunnel between your router and a SpeedFusion server somewhere online.
But what makes SpeedFusion different than normal VPN connections is that the router will create multiple tunnels over every active connection online that it can, and it can then split your traffic across all of these connections - dynamically adjusting to disconnects or changes in speed as needed.
This all adds up to a much more reliable (and sometimes faster) combined connection than any of the single connections alone are capable of.
But the catch with using SpeedFusion in the past has been the need for a SpeedFusion server to handle bringing all the different VPN connections back together, turning multiple connections back into one.
To make SpeedFusion work, you either need to have your own dedicated SpeedFusion router in a data center somewhere, subscribe to a very expensive enterprise-grade service, or be geeky enough to set up your own cloud-hosted server running Peplink's free FusionHub Solo software.
And even then - once you have a server set up, configuring and managing your connection to it can be a challenge for less advanced users.
But in August 2020 Peplink launched SpeedFusion Cloud (our news story) as a built-in feature in router firmware 8.1 to greatly simplify all of this - letting Peplink manage the servers for you.
Peplink describes SpeedFusion Cloud as:
"Unbreakable Connectivity with a Single Click"
SpeedFusion Cloud Pricing
Peplink offers a free one month trial of SpeedFusion Cloud that provides 100GB of SpeedFusion usage that is capped at 50 Mbps.
If you find SpeedFusion Cloud to be useful - you can buy additional data buckets as priced below:

TIP: Don't let the data (or speed) limits worry you. SpeedFusion bonding is NOT meant for streaming or bulk downloads, and many streaming services will not even function over a VPN connection. If you limit bonding to the tasks where it makes sense, a terabyte should last you a very long time.
NEW: Free SpeedFusion Cloud With PrimeCare
PrimeCare is Peplink's subscription service that enables advanced features, remote cloud management, and ongoing extended warranty support for PrimeCare-designated routers.
The first year of PrimeCare is included free - and to keep the warranty and PrimeCare features active customers must subscribe annually afterward.
Now a bucket of SpeedFusion Cloud data is being included for free to provide extra incentive to keep a PrimeCare subscription active.
Here is what is included with various router models: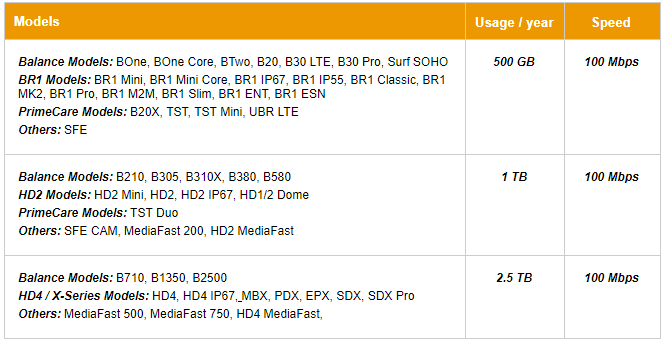 Concluding Thoughts
We've been experimenting with SpeedFusion Cloud since August - and it is indeed an extremely easy way to explore the bonding capabilities of Peplink routers.
But remember - bonding is NOT for everyone, and SpeedFusion is not the only way to add bonding to your connectivity arsenal either.
For a better understanding of what bonding is (and isn't!) good for, be sure to read our new guide:
Combining Connections: Bonding & Load Balancing
And for some thoughts on whether or not the ongoing cost of PrimeCare makes sense - we have some member exclusive analysis below.
---
Member Exclusives Below:
 Bonus Member Only Content Available!
We go extra for our premium members - who make this resource center possible (did you notice the lack of 3rd Party advertising?). We have included some additional information in this news article just for our members - analysis, guidance and/or insider tips.
If you're not yet a member, please consider joining us. Extra content like this is one of the many perks we offer - in-depth content, guidance, discounts, alerts, classroom and more.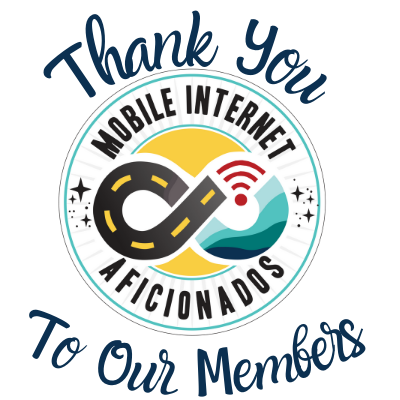 If you are already a member, please log in above to see the special content we have prepared for you.
Related News Stories
Related Guides