Once a favorite connectivity option with RVers, Millenicom vanished from the scene in late 2014 when Verizon abruptly cut off Millenicom's ability to offer Verizon-powered hotspot plans - leading to a very rocky period of transition for those who were caught by the surprise service shutdown.
Millenicom's web page was replaced with cryptic research notes about the company heading in a new direction working on "non-radiative wireless energy transfer", and we hadn't heard anything further from them in ages.
But when I dropped the head of Millenicom a link to our "Millenilynx NeverDrop Unlimited Data Plan from OmniCom" April Fools post, he wrote back to let us know that Millenicom was on the verge of closing a deal with T-Mobile that would enable him to get back into the cellular data game in the very near future.
We've been sitting on the details for a few weeks now waiting for a new Millenicom website to go live - but have decided to cover the new offering today since details are starting to show up in a few places online now that a temporary webpage with the plan details has leaked out on a few online forums, and a few people have even been able to successfully place orders for service by phone in the past few days.
So... What is Millenicom Up To?
Though the main Millenicom website has not (yet) been updated, all the details appear to now be final:
Millenicom has an arrangement with T-Mobile to resell T-Mobile phone and data plans under the Millenicom brand.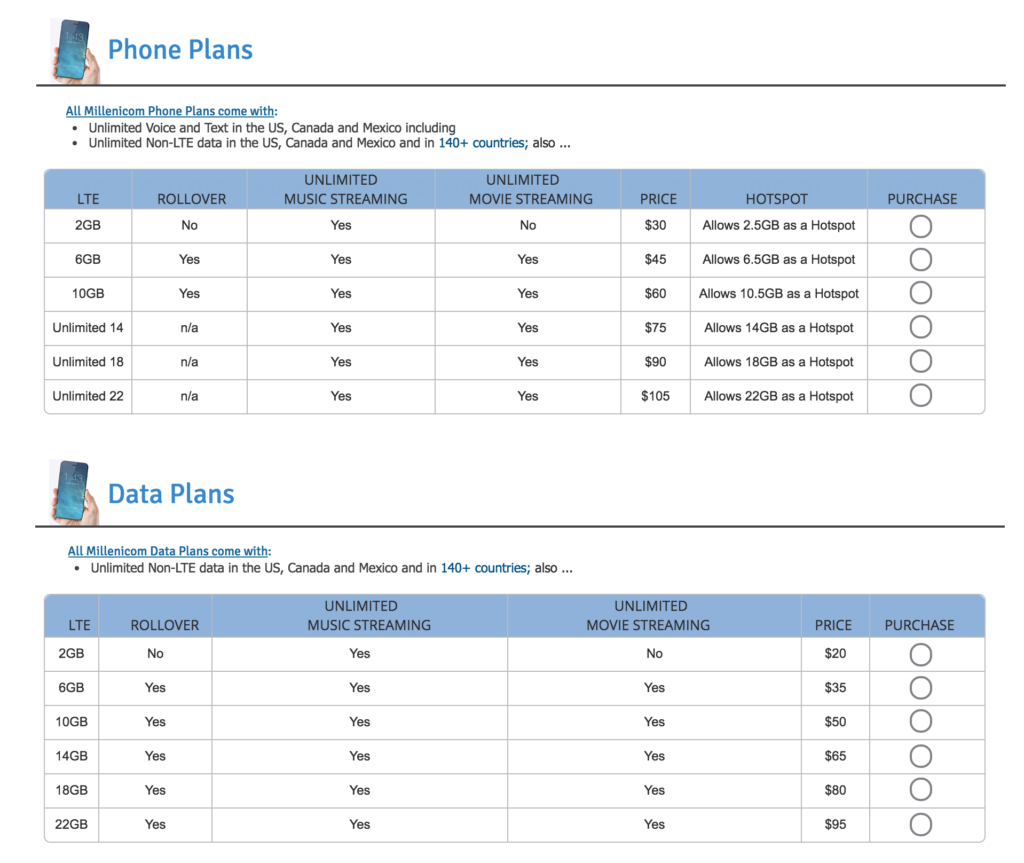 These are SIM-only plans - you need to already have a T-Mobile compatible phone, tablet, or hotspot (ideally with LTE Band 12 support) to activate service on. Millenicom let us know that they are currently recommending the ZTE Z915 T-Mobile hotspot, which can be found on Amazon for less than $50.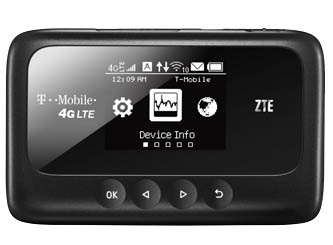 You can either transfer service from a current T-Mobile SIM, or request a new SIM card from Millenicom when you sign up.
These Millenicom plans include classic T-Mobile features like unlimited music streaming, "Binge On" video streaming, unlimited 2G-speed international data roaming, unlimited voice and text in USA, Canada, and Mexico, and even T-Mobile's Data Stash data rollover feature.
And like all T-Mobile plans - there are no overage charges. When you reach your high-speed usage limit, speeds drop to a 2G crawl for the remainder of the month - but at least you will never be cut off entirely.
The only signature T-Mobile feature that seems to be missing (we are reaching out to confirm this) is the high-speed data component of Mobile Without Borders, which enables you to use your high-speed data plan in Canada and Mexico. For many RVers, this will be a significant omission.
UPDATE: Millenicom claims that Canada and Mexico high-speed roaming WILL be supported, just like on plans directly with T-Mobile.
The primary difference in going with Millenicom is the pricing.
For tablet and hotspot users, Millenicom seems to have identically matched T-Mobile's data plan sizes and prices, but the phone plans are running $20/mo less than getting the equivalent directly from T-Mobile.
And the Millenicom phone plans offer two higher tiers that T-Mobile does not offer directly. Via Millenicom, you can get unlimited on-phone data and 18GB of hotspot usage for $90/mo, or 22GB for $105/mo.
From T-Mobile directly, the only "unlimited data" phone plan costs $95/mo, and comes with 14GB of hotspot usage.
In the past - Millenicom's pricing was all-inclusive of taxes and fees, and Millenicom is negotiating right now for the same perk with these new plans. If this goes through, Millenicom's pricing (with tax included) will work out cheaper than T-Mobile's monthly price + taxes and fees, even on data-only plans.
Is This a Smart Deal?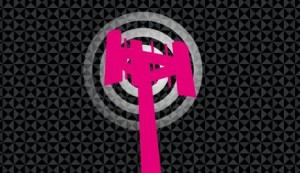 If you are interested in adding a data-only T-Mobile plan to your connectivity arsenal, there does not at the moment seem to be any advantage in going with Millenicom rather than directly with T-Mobile, other than potentially saving a bit by having the taxes bundled into the monthly bill.
But if you want to pick up a secondary voice plan with access to most of the great T-Mobile perks, via Millenicom you can get a Binge On compatible line for $45/mo instead of $65/mo.
Over the course of a year, that can add up.
But do be aware that you will be a Millenicom customer, not a T-Mobile customer. This means you will be giving up access to T-Mobile's support, and for better or worse you will be left dealing with Millenicom for any issues that come up in the future. In the past Millenicom has had a great reputation for helping out customers, but do keep in mind that you will be dealing with a small company instead of a massive one with stores and kiosks around the country.
Also - Millenicom has a rocky track record, and any potential customers should keep in mind that this offer may not be around for the long haul. Millenicom actually had a T-Mobile iPad plan once in the past (in November 2013), and it did not last. And of course Verizon and Sprint both previously backed away from allowing Millenicom to resell service.
Millenicom assures us that the problems of the past are behind it, telling us:
"Not that anyone here wants to revisit the past, but another important difference is that we have a direct agreement with T-Mobile so we don't have to worry about the carrier running off with our customers."
Millenicom had not expected the details of their new offering to go public just yet - the web page with details being linked to in various forums is "just a wireframe for the guys building the real site", and the details around how taxes will be priced into the plans have not yet been finalized.
Millenicom tells us they are now going to try and accelerate their official launch, hopefully going live sometime next week.
In the meantime, interested customers can call Millenicom at 1-800-996-1285 (Monday through Friday, 8AM to 5PM PST) for more details or to sign up.