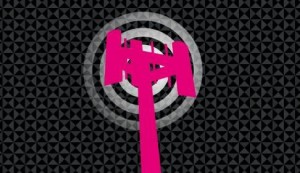 When T-Mobile announced its 2015 earnings a few weeks ago, it bragged about "more than doubling geographic LTE footprint in 2015" - an incredibly impressive accomplishment in a single year.
T-Mobile also announced that it had entered into agreements to spend well over a billion dollars in 2016 to buy up more 700MHz spectrum to even further increase what it is calling "Extended Range LTE" coverage to more areas across the nation.
The details on where T-Mobile will be expanding next have now been revealed thanks to FCC filings and comments made this week at an investor's conference.
But without purchasing upgraded devices, not all T-Mobile customers will see the benefits.
What Is "Extended Range" LTE?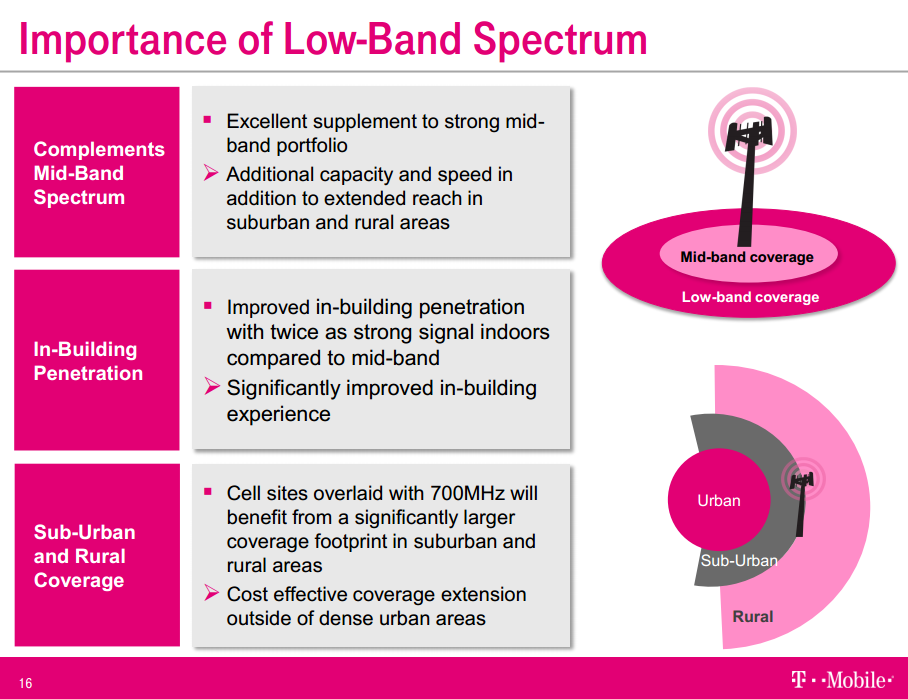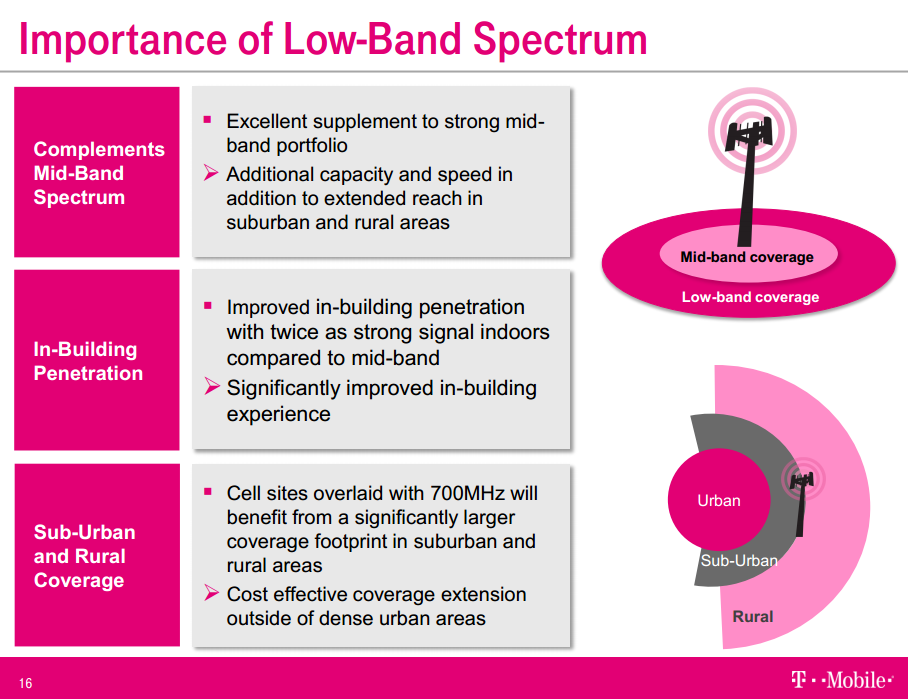 Lower frequency cellular signals travel further and are better able to penetrate walls to deliver a strong signal indoors. This makes low frequency cellular channels prime real estate for cellular carriers to own and control.
Verizon's LTE Band 13 and AT&T's LTE Band 17 are both located in the 700MHz low-frequency cellular spectrum freed up when UHF TV channels 52-69 were shut down in 2009 during the transition to digital television.
Controlling these prime chunks of spectrum is what gave Verizon and AT&T such a huge head start in rolling out LTE service nationwide.
Also freed up during the digital television transition was the neighboring LTE Band 12 - but since it overlapped the former UHF channel 52 the potential for interference with any still active UHF Channel 51 stations meant that this LTE band was useless in much of the country until legacy TV stations could be persuaded to move or shut down.
Until last year - LTE Band 12 was considered practically unusable, and few cellular devices offered support.
But T-Mobile went on a buying spree to acquire LTE Band 12 licenses, and began working with hardware makers to offer support in newer cellular devices. T-Mobile also began actively working with channel 51 TV stations to hasten their transitions away.
The results have paid off - and thanks to rapidly rolling out Band 12 T-Mobile has begun to play catch up to AT&T and Verizon in raw LTE coverage area in many parts of the country.
To distinguish the new LTE Band 12 devices from the older incompatible devices, T-Mobile refers to LTE Band 12 areas as "Extended Range LTE".
Read More: For a lot more about why low frequency cellular spectrum is so valuable, read our special report on "The Low Frequency Land Grab (And Understanding T-Mobile's 700MHz LTE Band-12 Future)"
Extended Range LTE Expansion Areas
LTE Band 12 licenses are owned in patchwork fashion across the nation, and before T-Mobile can begin building towers it needs to own the rights to the spectrum.
The map below (compiled by analysis firm Allnet Insights & Analytics) shows the 700MHz spectrum licenses T-Mobile owned as of the end of 2015 in magenta, and the colored areas show all the deals T-Mobile has pending to acquire new territory.
Based on the map above - T-Mobile customers should expect much better coverage coming over the months and year ahead in New Mexico, Utah, Idaho, Texas, Kentucky, Tennessee, Alabama, Georgia, Florida, South Carolina, New York, Virginia, Hawaii, and more.
A lot of these areas had no T-Mobile coverage at all before. This week T-Mobile CFO Braxton Carter said:
"We now cover 305 million people in the U.S. with our 4G LTE footprint, and we think right now we have the opportunity to expand our distribution into another 30 to 40 million POPs here in the U.S. where we have zero penetration."
Based on past experience, he explained that he expects T-Mobile will be able to rapidly clear away the current TV channels so that LTE Band 12 service can be deployed sooner than many expect:
"When we started calling these broadcasters (who once used the spectrum), they said, 'This is the first call we've ever gotten.' It was actually fairly easy and fairly economical to clear it in rapid fashion. So yeah, we think we'll be able to roll out the majority of what we just bought this year."
T-Mobile still has a long way to go to fully catch up with Verizon and AT&T, but at the rate that T-Mobile has been improving its network, the big two carriers must certainly see T-Mobile as a looming threat.
And for RVer - it is great to have a third network pushing towards having broad nationwide LTE coverage.
Upgrade or Get Left Behind
We've been seeing more and more T-Mobile LTE Band 12 coverage as we have traveled this year - and it has reached the point where every T-Mobile customer with older devices should consider upgrading so that they can take advantage of all the expansion that has been happening.
Because without LTE Band 12 support - in a lot of the country, T-Mobile service will fall back to 2G EDGE speeds, limited roaming onto AT&T or other regional carriers, or will offer no service at all.
We experienced this recently in the Texas Hill Country between San Antonio and Austin: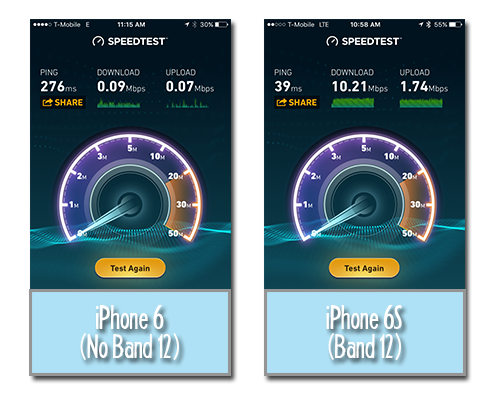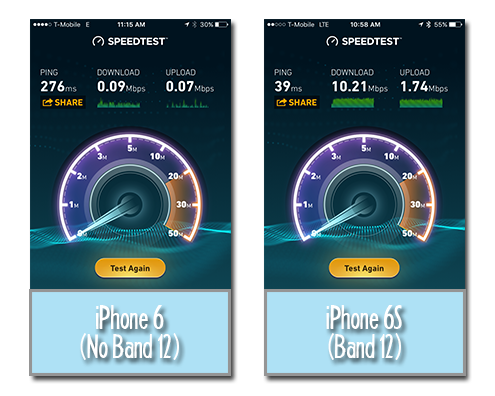 Last year's iPhone 6 was essentially unusable for anything other than voice calls and text messages on T-Mobile, but with an iPhone 6S with LTE Band 12 support we could happily Binge On all the Netflix we could handle.
Most devices T-Mobile is actively selling support LTE Band 12 now, but very few older devices do. For the current complete list, check here.
If your device is not listed - plan on upgrading!
And even if you don't currently have T-Mobile - do check for LTE Band 12 support when shopping for your next cellular device. If you ever decide to embrace T-Mobile as a secondary carrier, you will want to be able to swap in a SIM card and still connect to all the Band 12 areas.
UPDATE: The Nexus 5X and 6P both support LTE Band 12, and you can get a Nexus 5X for just $199 right now thanks to a Google Fi promotion - a great option for T-Mobile customers seeking an upgrade with Extended Range LTE support.
Further Reading
We've included an entire chapter devoted to understanding LTE frequencies in our book, The Mobile Internet Handbook, and the fully updated 2016 edition is now out.
Also check out: