Key Points:
AT&T made some nice changes to their Business Wireless Broadband Plans.
AT&T significantly lowered the price and removed some restrictions around streaming.
These plans come with tiered-speed unlimited data, and are on our list of Top Pick Data Plans.
AT&T changed their Business Wireless Broadband Plans by reducing the number of plan options, significantly reducing the price, and adjusting some other features.
Video Story
Business Wireless Broadband Plans Overview
AT&T has a line of plans for business customers called Wireless Broadband that offer unlimited data for mobile hotspot devices and cellular-embedded routers.
These plans are intended for business applications and are advertised as a "flexible alternative to traditional broadband technologies for your business" as a primary or backup connectivity option.
What makes them unique is that the plans are offered at different speed tiers for different price points. This is the maximum possible speed on the plan, and is a hard throttle, even if your device and signal conditions support higher speeds.
They also come with a bucket Business Fast Track" data that operates at a higher priority for business applications.
There are no mobility restrictions on these plans, and can be used anywhere on AT&T's domestic network.
Plan Changes
These plans were already a Top Pick for our audience of nomads, RVers, and boaters, but the AT&T changes to these plans make them even better!
Previously there were five different Business Wireless Broadband Plan tiers - and now there are only three. The two lowest-tier plans are no longer available.
The remaining three plans are now called Ultra, Pro, and Core. The difference is the speed cap, Fast Track data, and deprioritization threshold.
Ultra offers speeds up to 100 Mbps, 50GB of Fast Track data, and a 175GB deprioritization cap for $95/mo. Previously this plan was $225/month.
Pro offers speeds up to 50 Mbps, 30GB of Fast Track data, and a 125GB deprioritization cap for $75/mo. Previously this plan was $185/month.
Core offers speeds up to 25 Mbps, with 15GB of Fast Track data, and a 100GB deprioritization cap for $65/mo. Previously this plan was $100/month.

Priority and Deprioritized Data
Aside from a speed tier cap on each of the plans, each comes with two different data thresholds and levels of priority.
First is a bucket of Priority Data called Business Fast Track Data. This is the highest priority level of data that AT&T offers on any of its plans. However, this priority data is reserved only for qualified business applications. The feature must be set up with AT&T to identify the specific network traffic or application that will get the prioritized data.
AT&T clearly states that consumer uses like streaming and social media cannot be used with Business Fast Track priority.
Next, each plan states that after a second threshold, speeds may slow down when the network is congested. This is the more typical deprioritization (or network management) that most are used to. This simply means that when in a congested area, your speeds may temporarily be slower than someone using priority data.
No Streaming Restrictions
Previously, these plans had language that placed restrictions on streaming. The fine print previously stated: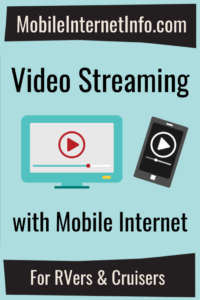 "Plans may not be used for entertainment video streaming, surveillance video streaming, audio streaming, web hosting, public/guest Wi-Fi, and other prohibited uses set forth in the Business Agreement."
However, on the new version of these plans, this restriction was removed and they can be used for streaming normally. The plans now come with AT&T's "Video Management" feature (formally called Stream Saver) which caps video streams to 1.5Mbps when it's activated. However, on the Wireless Broadband plans, the feature can be deactivated for 4k+ streaming, assuming the local network supports the required speeds.
Other Plan Notes
While you can bring your own device for these plans, the FAQs mention certain device requirements depending on the plan tier. The Ultra and Pro plans require a minimum LTE Cat-18 device, and the Core plan requires a minimum LTE Cat-11 device. All plans support 5G devices.
Previously roaming terms were unclear, but there is now language in the fine print that does address this. The language states:
Domestic off-net (roaming) data usage may be at 2G speeds. Excessive Off-Net Usage: You get an off-net (roaming) usage allowance for each service (see Business Agreement). If you exceed the allowance, your service(s) may be restricted or terminated.
These terms are in line with the majority of AT&T wireless plans. Also, these plans are for US use only - international roaming is not included.
Getting A Business Account
Getting these plans requires a business account with AT&T. Setting up a business account cannot be done online - customers must go to an AT&T store or call business sales at 855-707-1019.
The only documentation required to set up a business account is a valid Federal Tax ID Number for the business (aka Employer Identification Number) or a Social Security Number (SSN) for a sole proprietor. Once the account is set up, you'll then be able to signup for a business plan. If you have a new business or a business without a credit history, AT&T may require a per-line refundable deposit of $1,000 to activate service.
Once you get a business account, signing up for plans is generally done through a business sales representative, but a few plans are available at some AT&T stores.
Member Exclusives Below:
 Bonus Member Only Content Available!
We go extra for our premium members - who make this resource center possible (did you notice the lack of 3rd Party advertising?). We have included some additional information in this news article just for our members - analysis, guidance and/or insider tips.
If you're not yet a member, please consider joining us. Extra content like this is one of the many perks we offer - in-depth content, guidance, discounts, alerts, classroom and more.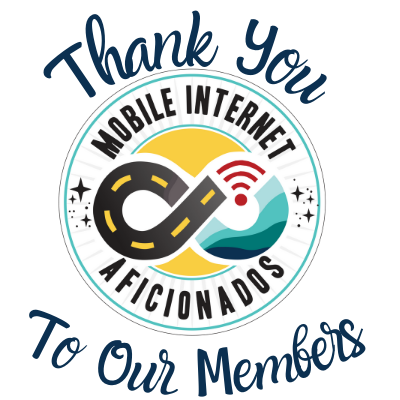 If you are already a member, please log in above to see the special content we have prepared for you.
Concluding Thoughts
With these changes, AT&T made these Top Pick Data plans even better.
Unlimited postpaid data for $65-$95/month - with an added chunk of Priority Data (albeit for limited business applications) and a high deprioritization threshold is one of the best options currently in place for AT&T.
Further Reading
Related News Stories