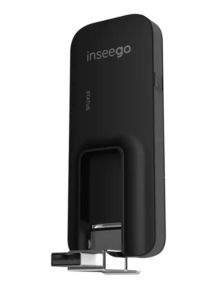 In late August 2019, AT&T released an updated USB modem - the USB800. Built by device-maker Inseego, the USB800 is a significant advancement over AT&T's previous USB modem, the ZTE Velocity USB modem.
The USB800 features a very capable LTE category 18 modem with global band support, making this device especially useful to travelers. AT&T is marketing the device specifically to business travelers, but the USB800 can be used by anyone who needs basic plug-and-play cellular connectivity for a laptop.
What makes this device interesting is the fast category 18 modem and great support for LTE cellular bands, including global bands and AT&T's FirstNet (band 14). The modem also provides backward compatibility with 4G HSPA+ as well as 2G/3G UMTS networks.
The USB800 will work on a laptop with any recent version of Windows, Linux or MacOS. It might also work with cellular routers that support USB tethering, but we have not tested compatibility.
A USB modem does not create a Wi-Fi network or act as a router to get other devices online. But if your goal is to get just a single laptop connected, this might be a solid way to go.
One catch - the USB800 cannot use external MIMO antennas. These limitations mean that a dedicated mobile hotspot device, like the current AT&T flagship Neatgear Nighthawk is a better, more flexible (but also more expensive) choice for RVers, cruisers, and other nomads.
For the full USB800 specification and a detailed overview of the product, please see our Gear Center entry.
News Stories:
Related Reading: