In February 2020, Xfinity Mobile will begin moving all customer accounts activated prior to August 2019 to its second generation plan - which was introduced in August 2019. Previously, customers could choose to remain on the first generation plan.
Xfinity Mobile has provided a detailed comparison chart on on their website. Here are the new terms for the second generation plan in a nutshell:
By-The-Gig plans now include three options - 1GB ($12), 3GB ($30), and 10GB ($60). After those limits are reached, customers will continue to get more data at the usual 1GB for $12.
The By-The-Gig options also now come with HD (720p) streaming and high-speed mobile hotspot. There is, however, a "Data Saver" feature that customers can opt-in to that reduces video streams to 480p and mobile hotspot to 600kbps - useful for those worried about blowing through data too quickly.
ALL data on ALL plans is now subject to network management - yes, even the tiered By-The-Gig plans. This means data is at a lower priority and may be slowed on congested towers.
Xfinity Mobile added an "HD Data" option for an extra $20/month. This option removes network management deprioritization from the line of service and, on the Unlimited plan, enables HD (720p) streaming.
Those who cancel Comcast/Xfinity home service can keep Xfinity Mobile service but will be charged an additional $20/month per line of service.
Here is a visual layout of the changes: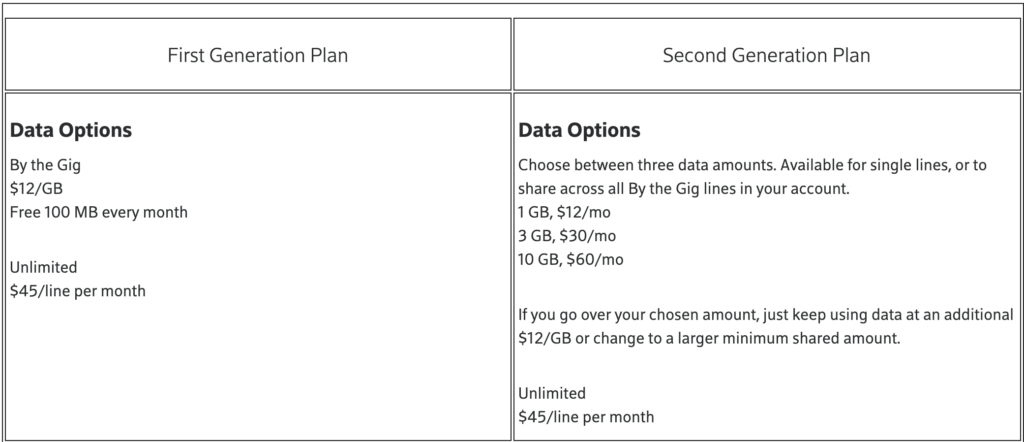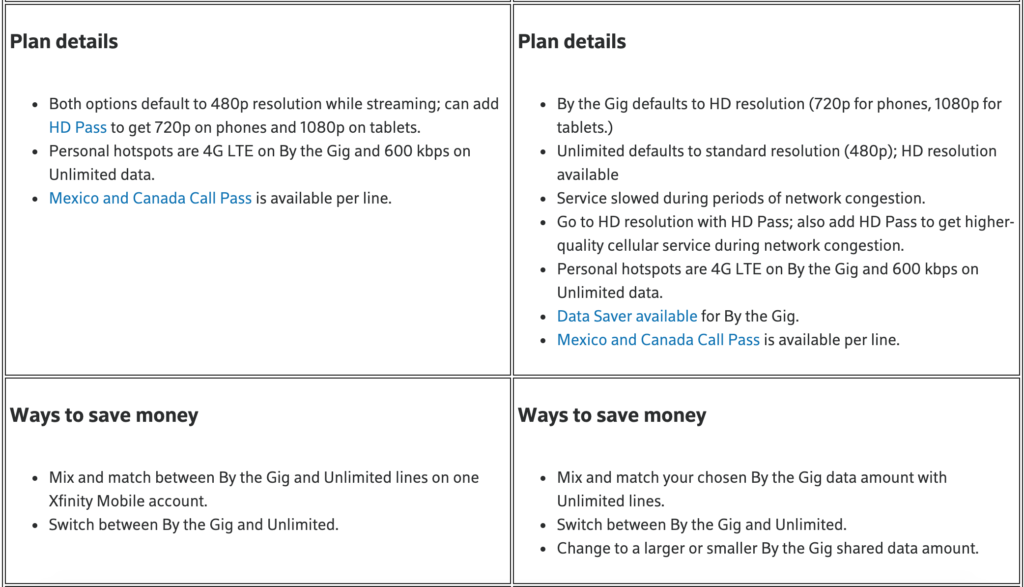 The imposition of network management on all data use unless customers pay another $20/month per line is a major downgrade for the second generation plan that makes it a lot less attractive attractive than first generation. This pushes the price of an Unlimited line up to $65/month.
Other terms are largely the same, including a hard throttle to a maximum of 1.5Mbps download/750kbps upload after 20GB of monthly data use on all plans.
For more info and all the details on Xfinity Mobile's Plans:
Related News: