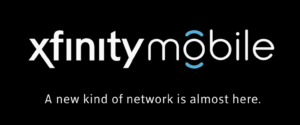 In August of 2017, Comcast launched Xfinity Mobile, a Verizon + Wi-Fi hotspot based smartphone offering, with hotspot features enabled so that it could act as a solid mobile internet option.
Now, Xfinity has added a 600kbps throttle to ALL hotspotted data - and a 480p video throttle as well.
This is a very unwelcome change - 600 kbps is SLOW.
---
View the video version of this story:
Subscribe to our YouTube Channel
---
Xfinity Mobile's Plans
Xfinity Mobile offers subscribers of Comcast cable TV & home internet plans a mobile internet option - with some flexibility in how much data you pay for:
'Unlimited' for $45/month - that includes 20GB of high speed data per line, and then speeds are reduced to a very usable 1.5 mbps.

NEW: All hotspot data is now slowed to 600 kbps on this plan. And all video is throttled to 480p.

$12/GB - for those who don't need lots of data, you can also simply pay by the GB. If any month you need more than about 3GB of data, you can switch to Unlimited.

Hotspot data on the per GB plan is at full speed, though video is also now throttled to 480p.
The 600 kbps throttle on 'unlimited plans' was 'announced' via an email to existing customers - and an update in the fine print we discovered over the weekend.
"On any connected device, mobile hotspot speeds will not exceed 600 kbps"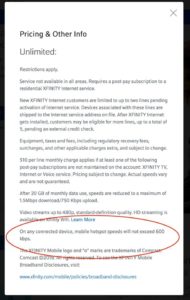 Well, that's a bummer.
And it makes Xfinity a much less attractive option - even for those able to / willing to jump through the hoops to get Xfinity service in the first place.
600 kbps is not fast enough to do much more than check your email, slowly load webpages, and maybe stream some low resolution video.
To add a bit of 'insult to injury', Xfinity is now also throttling all cellular based video streaming to 480p. Xfinity Wi-Fi based streams will still be able to be streamed in HD.
In Xfinity's e-mail, they do mention that existing customers can call in and request to opt out of the video throttle - for now. There does not seem to be such hope for new customers signing up.
Xfinity has indicated that later this year the option to stream video over cellular at 720p will be added as an option - for an additional cost. But there is no indication that they might offer higher speed mobile hotspot use, even as Spectrum Mobile today rolled out their similar plans that include 5GB of full speed hotspot use.
While not mentioned in the e-mail or their fine print, these changes apparently will take effect later this month according to Xfinity reps.
BYOD - A Recent Xfinity Mobile Addition
While Xfinity Mobile has revamped their TOS for the worse in terms of hotspot throttles and cellular video stream throttles, they did recently add the ability to BYOD (Bring Your Own Device) for some iPhones so that you do not need to buy a new phone to sign up for service.
Not all iPhones are eligible for BYOD, but some are. You can check compatibility here, if you're still interested in Xfinity plans.
Android phones are not yet eligible for BYOD.
Competition: Xfinity Vs. Spectrum
For those who maintain a home base in a Spectrum and / or Xfinity area, and who subscribe to their home internet service and travel occasionally, these can be a worthwhile plans.
If you have both Spectrum and Xfinity available, you may want to consider the mobile plans offered by each company when deciding on a home internet service. Spectrum Mobile and Xfinity Mobile are similar, but do have some key some differences: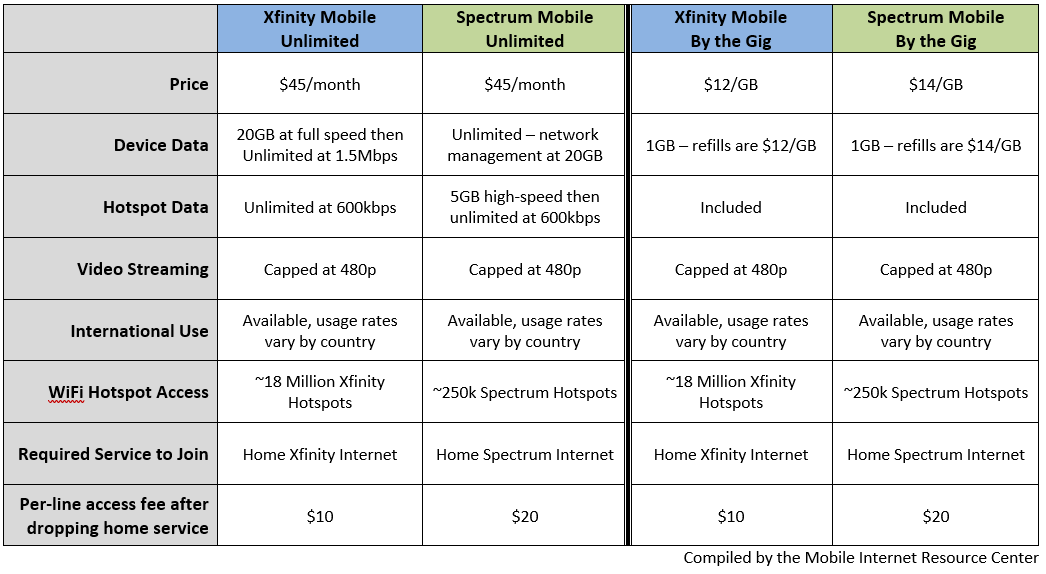 Bonus Member Only Content Available!
We go extra for our premium members - who make this resource center possible (did you notice the lack of 3rd Party advertising?). We have included some additional information in this news article just for our members - analysis, guidance and/or insider tips.
If you're not yet a member, please consider joining us. Extra content like this is one of the many perks we offer - in-depth content, guidance, discounts, alerts, classroom and more.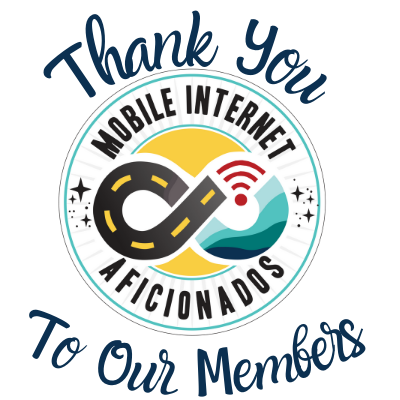 If you are already a member, please log in above to see the special content we have prepared for you.
Related Info: