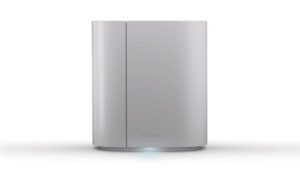 Verizon today announced the SmartHub - a box designed to use a cellular connection to provide residential home internet, a "landline" phone jack, and smart home control of lights, thermostats, and locks.
Verizon explains it this way:
"SmartHub is a wireless, smart home solution that manages your connected home devices, provides reliable, high-speed internet powered by America's Largest and Most Reliable 4G LTE network, and home phone service with HD Voice, all in one elegant device.
You can use SmartHub as your primary source for internet and phone service at home or when you travel."
With a built in battery and an ethernet port - is the SmartHub actually a viable "primary source for internet" for those living a mobile lifestyle?
We've dug up the details - and discovered the major downside that makes the SmartHub decidedly dumb.
Video Version of this Article:
SmartHub & Unlimited Data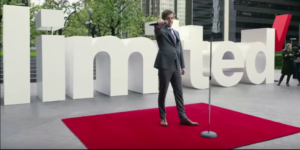 The Verizon SmartHub ordering page defaults to a paltry 4GB data plan, but it offers an Unlimited option for $130/mo ($110/mo + $20/mo line access charge), or you can add the SmartHub onto an existing Verizon Unlimited Plan for the same $20/mo that Verizon charges to add a traditional hotspot.
But just how "Unlimited" is data on the SmartHub?
Are the data speeds limited to slow 3G after 10GB (like Verizon Jetpack hotspots), or is the SmartHub only subject to the much less painful "network management" after 22GB like Verizon phone and tablet lines?
The SmartHub ordering page teases with an unlimited offer, saying:
"Depending on network congestions, after 22GB of usage your speed could be reduced. Learn more."
But when you click on "Learn More", the page of fine print reveals:
"Mobile hotspot/router/Jetpack service reduced to 3G speeds after 10GB/month."
The SmartHub is a router, so is it actually subject to the 10GB limit?
We reached out to Verizon's media relations team to confirm the details.
Verizon spokesperson George Koroneos responded to give us the bad news:
"The SmartHub is available on Verizon unlimited and is subject to the same 10GB limit as the Jetpack. That said, we recommend the single-line options for people looking for more data. Plans start at 10GB for $60/mo for data only or data and voice for $80/mo. Plans go all the way up to 40GB."
This means that the SmartHub with an "unlimited" plan will drop to a 600kbps crawl for the remainder of the month as soon as the 10GB threshold has been crossed. In the past month, we have seen Verizon actively start enforcing that cap on their Jetpack "unlimited" lines.
In other words - this is NOT a viable home internet replacement. A 40GB SmartHub plan goes for $150/month!
Nice try Verizon, you almost got us excited.
Other SmartHub Disappointments
Even aside from the lack of useably unlimited data options, the SmartHub is a rather limited hotspot. It only supports Verizon LTE bands 4 & 13, and it has no support for LTE Band 2 or Band 5 or Band 66.
It also has no support for falling back to 3G coverage in places where Verizon 4G/LTE is lacking.
Grandfathered Verizon Unlimited Plans Remain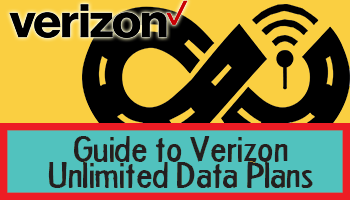 The classic grandfathered Verizon UDP lines remain (for now) truly unlimited - and these plans are still the best way to get unlimited tethering data on Verizon's network.
These legacy plans are NOT subject to tethering limits, or even to the 22GB "Network Management" slowdown on congested towers.
For those who need a lot of tethering data - there is no better Verizon option out there.
As best we can tell - these grandfathered plans without any of these new limitations will continue to be honored - IF they are still under contract.
However, in the past few months we have seen Verizon actively terminating high usage customers with OUT of contract unlimited data plans, and as recently as this week Verizon has shut down several vendors who were renting out these lines.
We have been providing in-depth guidance in the member forums and in our Verizon UDP Guide on the current best practices on how to get these plans, and keep them under contract.
Other Unlimited Tethering Options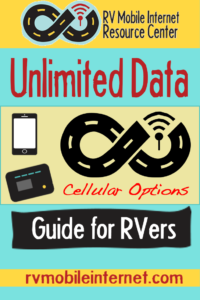 Verizon has made things increasingly difficult - but other carriers have actually recently made unlimited tethering much easier. Here's some of the current best options:
AT&T's new Unlimited Plus plan allows you to add mobile hotspot lines for as little as $20/mo (if you only have one smartphone line, the addition of a hotspot line switches the plan to a multi line account for a minimum price of $145/month) - and while these lines are subject to network management after 22GB, they are NOT subject to any throttling or hard caps on usage.
And AT&T's Connected Car plan and Mobley device enable unlimited hotspot usage for just $20/mo - no smartphone line required. This special pricing was launched as a limited time promotion until July 2017. However, the Mobley has been in extremely short supply making this plan difficult to obtain anymore. Some folks have been acquiring the Canadian VM6200 version off Amazon for $179 and successfully activating it.
T-Mobile's One+ International plan for $95/month includes unlimited high speed mobile hotspot use from a smartphone, and remains a great option.
We are also tracking several other unlimited data options that are not direct from the carriers, which can be found in our Unlimited Data Guide.
These plans, and unlimited data options from other providers, are constantly changing - so do be sure to keep your eye out for the latest developments.
Further Reading: