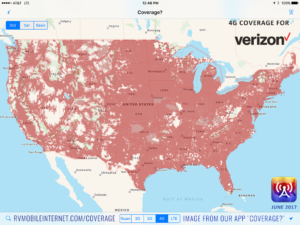 Verizon is known for having an absolutely unmatched coverage map, particularly in rural areas.
But the secret behind the scenes is that in a lot of rural areas, Verizon customers are actually roaming onto tiny regional cellular carriers.
In the past Verizon has made this completely seamless - never even indicating to customers that they are on other than Verizon-native towers.
There were no roaming limits, and no charges - no matter how much data you used.
But with the return of official "unlimited" data plans, Verizon has discovered some customers using extreme amounts of data in these roaming areas - and now Verizon is cracking down to put a stop to this.
But rather than doing so by enforcing the fine print usage limits - Verizon is canceling accounts entirely.
Verizon Director of Corporate Communications Kelly Crummey issued a statement to Boy Genius Report, confirming rumors that have been buzzing on online forums for the past few weeks:
"We are notifying a small group of customers who are out of contract and primarily use mobile data on other networks that we will no longer provide service to them after July 30, 2017."
Ouch!
ArsTechnica got an additional statement from Verizon:
"Earlier this month we notified a small group of customers who are out of contract and primarily use mobile data on other wireless companies' networks that we won't be their service provider after July 30, 2017. This only affects a few people who primarily roam on other networks and does not affect customers who primarily use Verizon's own network. (These customers) are using vast amounts of data—some as much as a terabyte or more a month—outside of our network footprint."
In other words - Verizon is getting stuck with an enormous roaming bill.
Though at least Verizon is offering to pay-off remaining phone payments for impacted customers.
Verizon's LTE in Rural AmericaProgram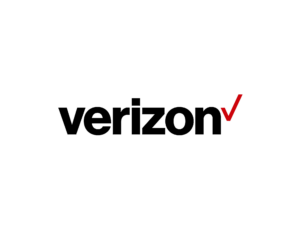 Initially launched in 2010, Verizon's LTE in Rural America (LRA) program has been a boon for small regional carriers and Verizon both.
Under the program - Verizon licenses its LTE spectrum to participating small carriers, allowing them to upgrade their networks to LTE and to offer the same phones and devices that Verizon sells.
And in return, the rural carriers deploy Verizon-compatible LTE service on their cell towers - saving Verizon the tremendous cost of building out its own native service into these sparsely populated areas.
Verizon customers get to roam into the rural areas without even knowing about it, and most of the rural carriers allowed their customers to roam onto Verizon's nationwide coverage map as well.
It was a win for everyone, until some customers discovered that due to the way the roaming was implemented - Verizon's overall network management after 22GB and hotspot throttling after 10GB was NOT being enforced in these roaming areas.
In other words - some people discovered they could replace your entire home internet service by switching to Verizon, which for some rural customers actually meant canceling service with their local providers!
For both Verizon and the regional carriers - the win-win had turned into a major loss.
So Verizon has decided to unilaterally cancel the customers who are using too much roaming data - solving the problem in the harshest way possible.
Are You In an LRA Area?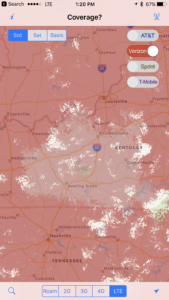 Verizon claims that its LRA partner licenses cover over 225,000 square miles in 169 rural counties in 15 different states - an area overall larger than Colorado.
The current 21 LRA participants include:
If you are in an area where these carriers operate (look for local advertisements), your Verizon devices may be roaming on to LRA towers.
Will You Get Canceled?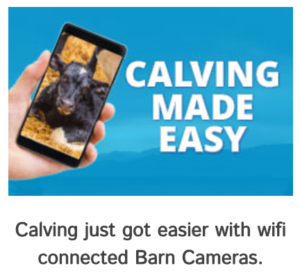 It seems so far that Verizon is focusing the cancellations on people who have billing addresses in LRA areas, AND who are excessive data users.
And indeed - customers who live full-time in these areas should be signing up for service with their local carrier, not Verizon directly.
But it is possible that Verizon may eventually go after customers with billing addresses elsewhere who have the bulk of their usage in a roaming territory - so RVers with seasonal spots or extended work-camping gigs should be on guard in case their excessive usage may trigger a cancelation.
If you get threatened with cancellation and have a billing address outside of an LRA territory, we are eager to hear about it so that we can update this article.
NOTE: The crackdown seems to be focused only on people with the New Verizon Unlimited Plan. Those with grandfathered unlimited plans (particularly those still under contract) seem to remain complete safe, and able to roam at will.