Key Points:
The A50 (Model RG2102) Mobile Hotspot is a 5G device for AT&T
The A50 has an X62 cellular modem and will support AT&T's future C-Band "Andromeda" spectrum
The A50 does not have antenna ports or an Ethernet port.
AT&T is now offering a new 5G mobile hotspot device for postpaid consumer and business customers - the A50 from Franklin Wireless.
The A50 is model number RG2102 and is part of the Frankly RG2100 series of mobile hotspot devices and utilizes the same design and modem as the JEXtream RG2100 from Franklin Wireless, which is offered by Metro for T-Mobile.
A50 Specifications
The cellular modem is the primary consideration for any mobile hotspot device and the A50 utilizes Qualcomm Snapdragon X62 - a modern and good-performing modem that is found in many flagship-level devices in 2022 & 2023. It's nice to see the modem come to more entry-level devices like the A50.
The X62 is a "5G Phase 2" modem, which means it supports features and technologies that make it more future-proof than older designs like the X55.
Here are the cellular bands the A50 supports: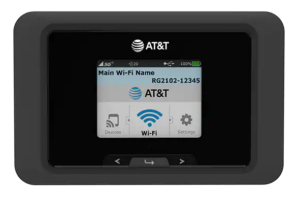 Sub-6GHz 5G: n2, n5, n12, n14, n30, n66, n77
mmWave 5G: None
4G/LTE (Cat-19): 1, 2, 3, 4, 5, 7, 12, 14, 20, 29, 30, 48 and 66
This includes all of AT&T's LTE and sub-6GHz 5G bands, including mid-band n77. The FCC filing for the device shows that it will support AT&T's subset of n77 called "Andromeda" which is in deployment this year and will be a very important part of AT&T's 5G network going forward.
As we've advised in the past, it's worth getting 5G devices that will support this Andromeda spectrum to ensure better performance, coverage, and full compatibility with AT&T's network.
Connectivity Options
Like every mobile hotspot device, the A50 supports USB tethering to a computer or compatible router to share the internet connection with other devices. A USB-C 3.0 port provides a data connection as well as power.
For Wi-Fi, the A50 supports Wi-Fi 6 (802.11ax), which is the current standard for Wi-Fi support in 2023. It supports both 2.4GHz and 5GHz frequencies with a guest network for both. The A50 can support up to 20 Wi-Fi clients.
Battery and Charging Options
The A50 has a 5000mAh removable battery with a claimed usage time of up to 24 hours and a standby time of up to 6 days.
The hotspot can also be used to charge other devices, acting as a battery bank.
No Antenna Or Ethernet Ports
The A50, unlike some flagship 5G mobile hotspot devices, does not include external cellular antenna ports or an Ethernet port.
For our audience of RVers, boaters, and nomads, antenna ports are a valuable feature that allows for the easy connection of an external cellular antenna in areas with a weak signal. However, hotspots thus far only have included two external antenna ports - making them not as useful for 5G which needs 4 antennas for maximum performance. Very few 5G hotspots released so far include antenna ports, however, AT&T's 5G Netgear Nighthawk options do.
The hotspot also does not have an Ethernet port, which is a more common feature on flagship 5G mobile hotspots. An Ethernet port allows the mobile hotspot to provide an internet connection to other devices with an Ethernet WAN port, including most any router, making it a very flexible option. It's an unfortunate omission that makes this hotspot more of an entry-level device.
AT&T 5G Hotspot Comparison
With the addition of the A50, AT&T now offers three distinct 5G mobile hotspot devices, the Netgear M6 and M6 Pro, and the A50. All of these are future-proof choices for AT&T as they will support AT&T's "Andromeda" spectrum: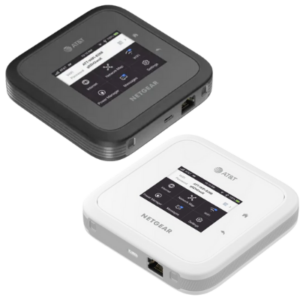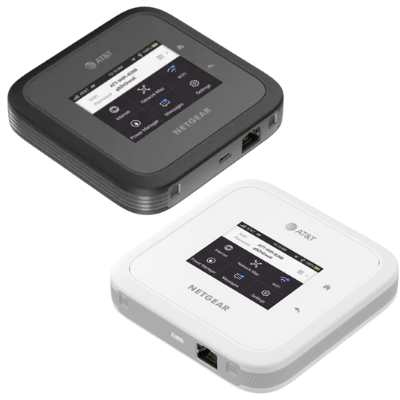 Here is a quick comparison of the currently-available models:
Netgear M6 Pro - $459.99 - Released in April 2022, this is AT&T's flagship mobile hotspot device that features the X65 Qualcomm modem, support for mmWave connectivity, Wi-Fi 6E, and includes antenna ports and an Ethernet port.
Netgear M6 - $309.99 - Also released in April 2022, this is a less expensive and somewhat less capable version of the M6 Pro. The M6 supports Wi-Fi 6, does not include support for mmWave 5G, and utilizes the lower-cost X62 modem, but is otherwise very similar to the Pro model.
Franklin A50 - $209.99 - This new model should be considered an entry-level 5G X62 hotspot that should perform similarly to the M6, but lacks key features like antenna and Ethernet ports.
Compatible Data Plans
At press time, the A50 is available for consumer postpaid and business customers, but we expect it will likely become available for AT&T Prepaid plans in the future.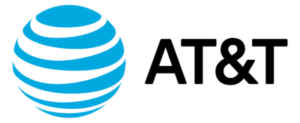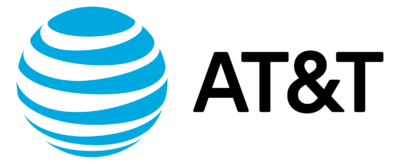 The current consumer postpaid options include AT&T's DataConnect plans which currently offer 50GB for $55/month or 100GB for $90/month (including autopay discount).
Business customers can utilize the A50 on AT&T's Wireless Broadband plans. These are plans that include unlimited data but with tiered speed caps, a bucket of premium priority data, and high deprioritization thresholds. Plan price options range from $65 to $95 a month.
Concluding Thoughts
It's great to see another 5G hotspot option from AT&T, and at $209.99, the A50 fills a gap in AT&T's lineup for a less expensive, more basic but still capable 5G device. It's also nice to see that more entry-level devices are now starting to use the X62 modem, which is much more future-proof than previous generations, especially for AT&T's network.
For most of our audience of nomads, we think the Netgear M6 is a better choice, even though it costs $100 more. The ability to use an external antenna when needed, and the inclusion of an Ethernet-out port, are two valuable features worth paying extra for.
But if you just need a simple backup 5G option for AT&T, or your needs are basic, the Franklin A50 will probably work just fine.
We plan to acquire an A50 for testing and a full review. Our members will be able to follow along in our Testing in Progress forum, and our final review will be published soon after.
Further Reading
Related News Stories