T-Mobile took some time on Sunday to shake up their direct prepaid offerings, tossing 7 old prepaid plans into the compost bin and bringing forth 3 new plans.
Good news - one of these new plans involves unlimited data: T-Mobile One Prepaid.
Bad news - there are some catches.

As of March 26th, 2017, T-Mobile Prepaid now offers these plans with data:
$45/month Simply Prepaid with unlimited talk, messaging and data with the first 4 GB at high speed. 50 MB of domestic data roaming is included.
$55/month Simply Prepaid with unlimited talk, messaging and data with the first 6 GB at high speed. 100 MB of domestic data roaming is included.
$75/month T-Mobile ONE Prepaid with unlimited talk, unlimited messaging and unlimited high speed data. Data speeds are subject to de-prioritization after using 30 GB. 200 MB of domestic data roaming is included.
The $45 and $55 plans include the ability to hotspot your entire data bucket; after your allotment is utilized, speeds are reduced to 2G. These plans include Music Unlimited, which means that audio streaming doesn't count against your high speed data limit. On these two plans, data maximizer is turned 'on' by default, although it can be turned off at no additional charge if you'd like to blow through your data cap more quickly (and stream HD video). While these two plans do not include roaming in Mexico and Canada, the feature can be added for $5/month.
'One' Prepaid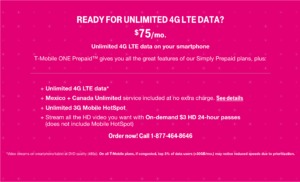 T-Mobile is now offering a direct prepaid unlimited option: One Prepaid.
It is pricier than it's postpaid brethren, and offers fewer perks. For some, however, the magic word, 'prepaid' outweighs those downfalls.
One Prepaid offers unlimited 4G LTE data on a smartphone/tablet. The plan also permits unlimited mobile hotspot - throttled at 3G speeds.
Canada/Mexico roaming is included at no additional charge, and the plan includes 200mb of domestic roaming.
While 'data maximizer' is default on this plan, One Prepaid allows you purchase 'On-demand $3 HD 24-hour passes' if you're really in need of an on-device HD binge. Note, these HD passes will work on device only - hotspotted data is limited to 1.5mbps/480p.
Network management begins at 30GB, as is currently typical for T-Mobile plans.
No More 'Simple Choice'
T-Mobile's (now) legacy Simple Choice plans were popular amongst nomads looking for extra data stashes for several reasons. With T-Mobile's introduction of 'One' postpaid plans, Simple Choice was retired in the postpaid realm. Now, with the introduction of a 'One' prepaid plan, Simple Choice prepaid options have also been retired.
So, what was so great about these 'Simple Choice' plans?
Simple Choice plans included: unlimited international texts, unlimited calls to and roaming in Mexico and Canada; and on $65 and higher Simple Choice Plans, Binge On unlimited video streaming and Data Stash rollover data was also included. Simply Prepaid plans do not include any of these features.
If you are currently a Simple Choice customer and like your Simple Choice plan, T-Mobile will grandfather your plan. However, these plans will not be available to new customers, and current customers on other plans can't switch to it.
How Does 'One Prepaid' Stack Up?
Pros and cons, my friends. Pros and cons.
In terms of prepaid unlimited T-Mobile data, Metro PCS (a T-Mobile prepaid subsidiary) is the only other current option. And at $60/month - a full $15 less than One Prepaid - it could be a better option. Especially considering that Metro PCS offers 8GB of 4G LTE mobile hotspot use on their unlimited plan (all hotspot data on One Prepaid is slowed to 3G speeds).
However, be aware that all MetroPCS traffic is deprioritized after direct T-Mobile traffic. Metro PCS also includes no domestic roaming or international roaming - One Prepaid allows for both. Metro PCS also offers no option to turn off data maximizer - meaning no HD video, ever.
One Prepaid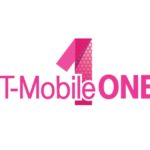 $75/month
Unlimited mobile hotspot - at 3G speeds
Option to stream all HD video on device with On-demand $3 HD 24-hour passes
Includes roaming in Mexico & Canada
200mb domestic roaming/month
T-Mobile direct plan; grandfathering of plan will apply
Metro PCS Unlimited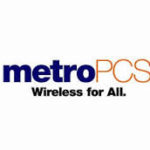 $60/month
8GB mobile hotspot at 4G LTE speeds, then reduced to 2G speeds
Data maximizer (1.5mbps/480p) video streaming always on
No option to roam Internationally
No domestic roaming
Deprioritized behind T-Mobile direct traffic
We've seen plenty of changes in the unlimited data market as of late - and we expect to continue to see shake-ups in the future. Many nomads require some form (or several forms) of unlimited data in their search to replace a home internet system. We continue to recommend carrier diversity within a mobile internet arsenal to promote reliability in your connectivity. T-Mobile remains a strong back-up carrier to have on board; we have hopes that T-Mobile will continue to expand their coverage maps as well as push the competition in terms of lower prices and customer friendly features.
When looking into prepaid options, remember that offers change frequently. A perk of going with a T-Mobile direct prepaid plan is their history of grandfathering in legacy plans; this practice is not a guarantee with subsidiaries or MVNOs, however. Remember, the 'no contract' clause works both ways.
For More Info:
Understanding Unlimited Cellular Data Plans: Network Management, Throttling & Mobile Hotspot Usage
MVNOs, Resellers & Prepaid Cellular Data Options – What You Need To Know
Selecting Cellular Data Plans – Pricing & Carrier Guide (Member Exclusive Content)