Key Points:
T-Mobile Home Internet now offers tiered data options in addition to the existing unlimited data option.
The new tiered data options are available anywhere on T-Mobile's network. Signing up for the Unlimited option is still limited to select areas.
The tiered data options are more expensive.
T-Mobile's Home Internet service is intended as a fixed-location cellular alternative to traditional landline internet service providers and is also a popular option with our audience of nomads, RVers, and boaters.
Since the service debuted in 2020, T-Mobile's Home Internet service includes unlimited data for only $50 a month, but data is always deprioritized and the ability to sign-up was restricted to locations where T-Mobile had the network capacity to support customers using unlimited data. As the service grew in popularity, the areas with excess capacity filled up, and this attractive unlimited data option was available in fewer areas, closing them off to new customers signing up for the plan. And T-Mobile acknowledged it doesn't have enough capacity to give service to everyone who wants 5G fixed wireless internet.
To address this, T-Mobile is now offering "Home Internet Lite" anywhere on T-Mobile's network and is marketing this as an option for those who live in areas where customers cannot signup for the unlimited service. The downside is that these are tiered-data options, but these new plan have the advantage of being much easier to acquire.
The Unlimited Home Internet option for $50/month remains the same and is only available in select areas with excess capacity. These new tiered-data options are designed and marketed to those who can't sign-up for the unlimited plan.
Home Internet Lite Video Overview
Home Internet Lite Details
The new Home Internet Lite plans are available anywhere on T-Mobile's network, which opens the service up to many more people.
Here are the new Lite options and prices, which include an autopay discount:
100GB - $50/month
150GB - $75/month
200GB - $100/month
300GB - $150/month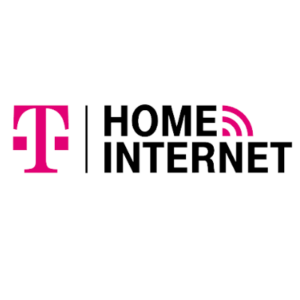 Like the Unlimited plan, data is deprioritized, and once the data bucket is used up, speeds are reduced to 128kbps for the remainder of the month. However, customers can upgrade to a higher data allotment at any time should they need to.
Additionally, customers can join a waitlist for the Unlimited $50/month plan and directly upgrade to that when it becomes available at no extra cost.
Customers will receive a notification on the gateway device and via email at 80%, 95%, and 100% of data usage to keep customers informed about their data use and limits.
Many of the same restrictions that apply to the Unlimited Home Internet plan also apply to these tiered-data options, including:
There is no SIM swapping - the plan utilizes the same gateway devices as the Unlimited plan, which are included with the service.
Some live TV streaming services are not compatible with the service.
The plans do not include any domestic or international roaming.
T-Mobile does not consider these plans to be mobile options, although T-Mobile is not enforcing location-based restrictions. See our story for more details on this.
Comparison to Other T-Mobile Options
T-Mobile offers other tiered data plans that are also worthy of consideration and comparison.
T-Mobile Postpaid Mobile Internet Plans
On the consumer side, the T-Mobile Mobile Internet plans are one of our Top Picks and provide up to 100GB of data in a 5G mobile hotspot device for $50/month.
Plans that can be used in any device, including routers, range from 5GB for $20/month to 50GB for $50/month.
The Mobile Internet plans have a few other advantages, such as domestic and international roaming and no incompatibility with live TV streaming services. But the Home Internet Lite plans come with much higher data bucket options.
For those needing 100GB of data or less, the Mobile Internet plans are likely the better option. Those who expect to need more than 100GB of data in a month should consider the Home Internet Lite options instead. The ability to easily change to a higher-tier plan and potentially upgrade to the Unlimited plan in the future is very convenient.
Non-Profit Plans
While not direct from T-Mobile, the non-profit unlimited plans that T-Mobile inherited from Sprint are also one of our Top Picks. These plans offer truly unlimited data on an included hotspot device. While these plans operate on the T-Mobile network, they are not managed by T-Mobile. Customers get these plans via authorized non-profit providers, and customers receive the plan as a benefit of membership to the non-profit.
Pricing ranges from $12-$50/month depending on the non-profit and if you choose monthly, quarterly, or annual memberships.
Business Plans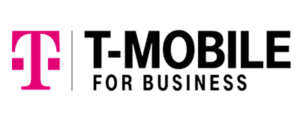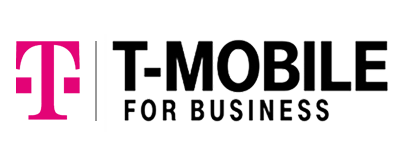 The launch of these Home Internet Lite plans follow on the heels of similar changes to T-Mobile's small business internet options that rolled out last week, which also gave business customers tiered data options of up to 300GB.
The advantage of the business plans is that they are much cheaper - the 300GB plan is $70/month vs. $150 for Home Internet Lite.
Getting The Lite Plans
The Home Internet Lite plans are not available directly from the T-Mobile website but can be acquired by calling T-Mobile or going to a T-Mobile store.
A T-Mobile representative will ask for your sign-up address and check it in T-Mobile's system. If the address is authorized for the Unlimited $50/month plan, the rep will sign you up for that plan. If the Unlimited plan is not available, then you can choose a tiered data option as long as T-Mobile's network serves the address.
We checked several popular mail forwarding service addresses used by nomads and boaters in T-Mobile's online checker, and all were eligible for the Lite service. However, most commercial/business addresses, including PO Boxes, cannot be used to sign up for the Home Internet service.
At press time, these new options were not available on Metro, T-Mobile's prepaid subsidiary, which offers a prepaid version of the unlimited Home Internet Plan.
Concluding Thoughts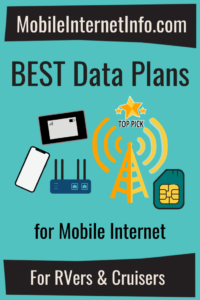 Over the summer, we've been monitoring many reports of the Unlimited Home Internet service areas reaching capacity and closing sign-ups to new customers. This made fewer people eligible to get the service, which was already not available in many areas.
T-Mobile is addressing that by offering tiered-data options, which give customers access to T-Mobile's fixed 5G wireless service while allowing T-Mobile to manage network capacity.
Even though the new Lite plans have capped data, they are available almost anywhere on T-Mobile's network.
It is nice to see T-Mobile opening up tiered data options considering their unlimited Home Internet plan is available in fewer and fewer locations. While we wish T-Mobile could open up unlimited data to everyone, anywhere on its network, we realize that network capacity is finite and that carriers have to balance their network capacity to ensure a good customer experience and good data performance for a majority of its customers.
For those that can sign-up for it, the unlimited data home internet plan is a great option and is currently being used by many RVers and boaters, despite the fixed location terms of service that are not currently being enforced. These new "Lite" options should make it easier to get large buckets of high-speed data directly with T-Mobile using addresses anywhere they have coverage.
Further Reading
Related News: