Key Points:
T-Mobile 5G Home and Small Business Internet are primarily designed as an alternative to landline service at fixed locations.
The FAQ for this service was recently updated to state that the service can be moved by customers to a new address without needing to coordinate with T-Mobile.
The updated FAQ gives nomads more confidence that using the service in a portable fashion will not violate the terms of service.
June 2, 2022 Update:
T-Mobile PR has contacted us stating that they will be updating their FAQs and terms of service to be more clear that submitting a change of address will be required, and that the new location must be approved to be eligible for service. Thus, they do not intend this to be a portable solution for RVers and boaters. We are awaiting their FAQ updates and any further details on how they intend to enforce these terms - and will get an updated video out once there is more to know.
For the past couple of years, T-Mobile has been competing with landline internet service by offering an unlimited "home internet" service for residences and small businesses for only $50/month which includes unlimited and unthrottled data only subject to deprioritization on congested towers.
Congestion was often rare, as T-Mobile limited sign-up locations to areas where it had excess network capacity to support demand.
T-Mobile Home Internet Video
Originally For Fixed and Limited Locations
When T-Mobile Home Internet first rolled out, it had very firm terms that moving service from one location to another was not supported - not an ideal solution for mobile RVers and boaters.
Here are the terms from the FAQ back in 2020:

The FAQ also actually stated that customers who moved the device would have their service "turned off."
But numerous reports and our own testing indicated that T-Mobile was either not able or willing to enforce these fixed-location terms. Many RVers and boaters have been using T-Mobile Home or Business Internet service in multiple locations without any ramifications.
The risk that T-Mobile would decide to start enforcing the fixed-location TOS made us reluctant to recommend this option as we've seen carriers crackdown on terms enforcement in the past.
But sometime this month, T-Mobile quietly shifted things.
T-Mobile Home Internet Can Now Be Moved
We recently noted that T-Mobile changed their answer to questions about taking the service to new locations:

The updated FAQs also lists several questions related to moving service. While T-Mobile doesn't intend this to be a truly in motion service, they have clearly dropped the fixed single location terms.
Can I keep my current Home Internet Plan when I move?
Yes, we make it simple. If service is available at your new address, you can continue to get your Home Internet plan for just $50 a month with AutoPay.

Can I transfer my T-Mobile 5G internet to another house?
Yes, as long as T-Mobile is available at your new address, you can just unplug your gateway in one house and plug it back in at another house.
Some of the FAQ answers encourage customers to call T-Mobile at 1-844-275-9310 to confirm availability at their new address, but this is not required. And there is no requirement to report or inform T-Mobile that you moved the gateway to a new location. There are no longer any warnings that the service will be shut down.
What is T-Mobile Home and Small Business Internet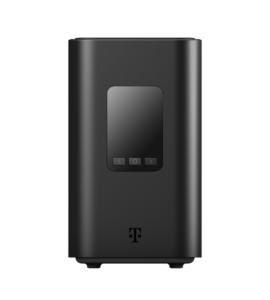 T-Mobile Home Internet and T-Mobile Small Business Internet are identical data plans that are designed to compete with landline internet services like cable, fiber, and DSL.
The cost is $50/month, and the required equipment is included for free. T-Mobile service is month-to-month and it can be canceled at any time.
T-Mobile even runs promotions to pay off the cancellation fees for a landline contract to entice people to switch.
There is no difference between the Home and Small Business versions except for the account type. The Home version is postpaid and the Small Business version requires a small business account, which is easy to obtain.
T-Mobile Home & Business Data Plan Details
Being designed to compete with landline internet service, T-Mobile Home Internet comes with unlimited data and does not have any video or other hard throttles.
However, data is always subject to network deprioritization when in a congested area or during peak times - so unlike many landline connections, there is no consistent level of performance. The speeds you get will depend primarily on the signal strength at the router's location and congestion on the cell tower you're connected to.
Additionally, this service, since it's intended for US residences and businesses in a T-Mobile service area, does not include any domestic or international roaming. It will not work in Canada or Mexico.
Additionally, customers are required to use the T-Mobile-provided 5G Gateway router, currently the Arcadian KDV21, with this data plan. The free 5G cellular gateway must be returned when the service is canceled (or there is a fee). The SIM cannot be used in any other device and the gateway cannot be used on other networks like AT&T or Verizon.
Unfortunately, the Arcadyan and other gateway routers used for the service do not include any cellular antenna ports, so there are limited options for enhancing the signal. But it does have Ethernet and Wi-Fi LAN options.
More information about the available routers and plan details is in our gear center entry.
T-Mobile's prepaid subsidiary, Metro By T-Mobile, offers the same Home Internet service on prepaid.
Getting the T-Mobile Home or Business Internet Service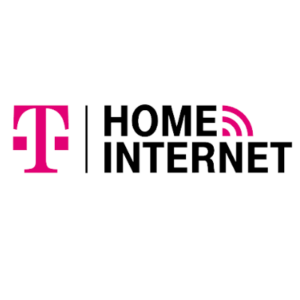 T-Mobile is still restricting new activations to areas where they have the network capacity to support the service - so getting initial service may be tricky depending on where you are and where your billing address is.
You can check availability at T-Mobile's Home Internet webpage by entering your service address. Be sure to check both home and business options, as you may get different results.
If you have an existing postpaid or business account, then calling T-Mobile to add on the service may be easiest. There are even discounts if you have multiple smartphone lines on an existing T-Mobile account, and there may be other available promotions.
If you don't have a T-Mobile account, then a sales rep will create one after a credit check.
The one potential difficulty for nomads is obtaining a shipping and service address.
Since T-Mobile intends this for residential locations, they assume your shipping, billing, and service address will all be the same. Additionally, we checked the addresses for some popular mail forwarding services used by RVers and boaters and those addresses did not come up as eligible for service. You may need to find an eligible address or and talk to T-Mobile about shipping the router to where you are located or visit a T-Mobile store in your travels.
AT&T and Verizon Residential Cellular - Not Mobile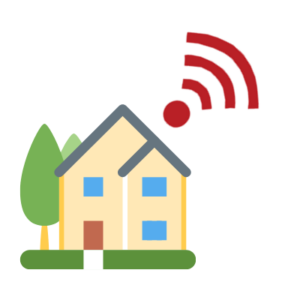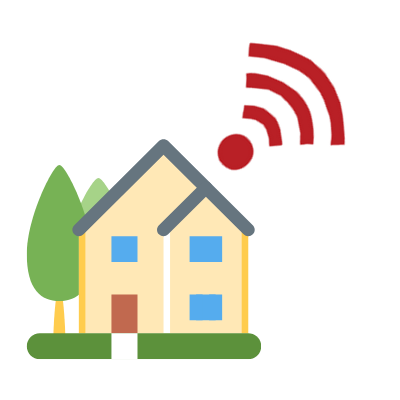 Both AT&T and Verizon also offer cellular-based home internet options, and both continue to have clear terms against moving the service. And AT&T's Fixed Wireless service doesn't even include unlimited data.
They also have tiny eligible service areas compared to T-Mobile. Verizon's service is only available in a few markets where its network has excess capacity and excludes areas serviced by Verizon's FIOS landline service. AT&T's service is only in some rural areas.
Summary
For a long time, we thought that legit carrier direct, unlimited, unthrottled data for use as a primary mobile internet connection was a thing of the past until, we hoped, 5G networks are fully built out with ample capacity to go around. T-Mobile is making a play at that hope with this change to their terms of service.
Although mobile RV and boat mobile internet usage may not be T-Mobile's specific target market, portability between different addresses seems to be officially allowed now, and they don't define a home as one that has to be made of brick and mortar.
Hopefully they have done their research by slowly rolling out this service over the years to know just how much data primary home and business use can consume. If it proves they don't have the capacity to keep up with portable demands as RVers and boaters move between markets, we may see them retracting the offer as we have with carriers of the past.
But for now, the T-Mobile Home or Small Business Internet service is one of our Top Picks and worth considering as part of a mobile internet arsenal.
Further Reading
Related News: