T-Mobile Home Internet is out with another router option that has external antenna ports - the Sercomm G4SE, as well as an official external 4x4 MIMO antenna option sold as an accessory on T-Mobile's website.
Note: A previous version of this article incorrectly stated the Sercomm G4SE uses a Qualcomm X62 modem - it does not.
T-Mobile Home Internet continues to be a popular option for both stationary and mobile users, although mobile use is not officially authorized. The new Sercomm G4SE router adds to the list of gateways that T-Mobile provides for the service - however, it is almost a clone of the recently released Arcadyan G4AR (See our story for details) with the same design and specs. T-Mobile even combines both devices on its support page. And while the specs are the same, the devices under the hood slightly differ, but both use the same MediaTek T-750 cellular modem.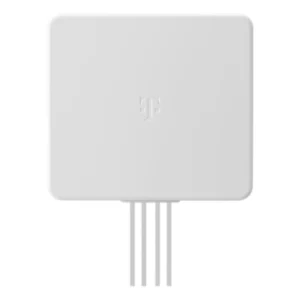 To support these routers, T-Mobile now offers a 4X4 MIMO antenna to utilize with these two routers. The antenna is a small form factor for a 4x4 MIMO antenna and is designed for mounting in a window with suction cups or pole mounting. It comes with 6.6ft cables with SMA connectors. The antenna costs $99.99 at T-Mobile's website.
Unfortunately, T-Mobile doesn't publish detailed performance specs for this antenna.
Nate at the Nater Tater YouTube channel acquired an Arcadyan G4AR and the new antenna - his preliminary testing showed the antenna did not provide a significant performance advantage at his location. We have some more detailed antenna analysis below for our members:
 Bonus Member Only Content Available!
We go extra for our premium members - who make this resource center possible (did you notice the lack of 3rd Party advertising?). We have included some additional information in this news article just for our members - analysis, guidance and/or insider tips.
If you're not yet a member, please consider joining us. Extra content like this is one of the many perks we offer - in-depth content, guidance, discounts, alerts, classroom and more.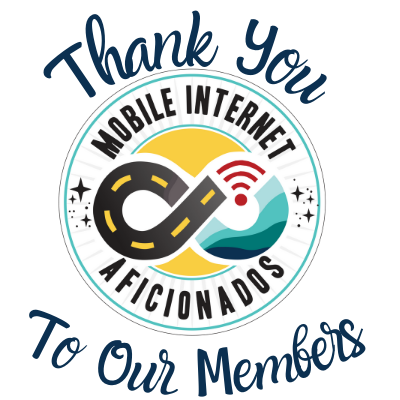 If you are already a member, please log in above to see the special content we have prepared for you.
Video Story
Key Mobile Internet Related Considerations:
T-Mobile's Sercomm G4SE Home Internet Gateway is almost identical to the recently released Arcadyan G4AR gateway.
T-Mobile released an optional 4X4 MIMO antenna for the new Sercomm and Arcadyan gateways.
Customers ordering T-Mobile Home or Small Business Internet still cannot choose which gateway they receive with the service.
T-Mobile Home and Small Business Internet are intended for fixed-location use, but T-Mobile is currently not enforcing this.
For more information:
Related Content at the Mobile Internet Resource Center:
Related Updates: