Key Points:
T-Mobile Business Internet now offers unlimited and tiered data options, starting at $25/mo.
These plans have similar features, limitations, and pricing as T-Mobile's "small business/home" internet plans but have some distinct advantages.
The plans can be activated on T-Mobile compatible mobile hotspots, cellular routers, and gateways.
T-Mobile's Home and Small Business Internet plans are very popular options for RV & boat mobile internet that are intended to compete with landline internet service providers.
However, one of the major limitations of these plans is that they require using T-Mobile's provided gateway devices. While the included routers generally work well, they lack a lot of features that nomads are seeking for a more integrated mobile internet setup.
Since we reported on new tiered-data options and a new router for small business customers last August, T-Mobile is now offering a variation of this plan lineup called "Business Internet." These new plans, while similar in many ways, allows for use in any T-Mobile compatible data device.
T-Mobile Business Internet Video Update
T-Mobile Business Internet Plans
T-Mobile's Business Internet Plans are modeled on the Home and Small Business Internet plans. Here's what they include:
Data Caps
If you're in an area where T-Mobile has excess capacity, the unlimited data option might be available, just like the Home and Small business internet plans.
Those who aren't in an area that can support unlimited data can choose a tiered-data option instead:

Plan Terms
The plan terms are similar to the home & small business internet offering but contain some important differences.
Here are the similarities:
Tiered data buckets and pricing are the same as the Small Business Internet plans.
All data is deprioritized (one exception is noted below).
For the tiered-data options, once the data allotment is used up, speeds are reduced to 600Kbps, or customers can pay $2/GB for additional high-speed data.
These plans are intended for fixed business locations, but there appears to be no enforcement of any location use restrictions. Except when signing up for service to determine eligibility for the unlimited plan.
Plans do not include any domestic or international roaming.
And here are the terms that differ from the Small Business Internet plans:
BYOD (bring your own device) is supported for most cellular routers and hotspots. Check compatibility with T-Mobile's business BYOD IMEI checker.
The plan is not locked to a device and can be moved to other compatible 5G and LTE devices.
The 300GB tiered data plan comes in two options:

$70 - All data is deprioritized (same as Small Business Internet)
$150 - Data is not deprioritized

The plans come with a productivity filter that blocks most popular video streaming services (Netflix, Hulu, etc), adult content, gambling, malware, and gaming. A list of blocked sites is available here. Customers can call T-Mobile to have this filter removed.
The plan does not appear to have a tax-inclusive option, meaning that taxes and fees are extra. Additionally, in some cases, adding this plan to your business account may change the other lines on your account to also be tax exclusive. Depending on how many lines you have, that can add to the cost for the whole account.
Static IP addresses are also available for these plans but must be approved by the "Specialized Tech Care" department. Customers interested in this can call the regular T-Mobile business customer care line (877-347-2127) and ask to be transferred to that department. Note that a static IP is also available on the Small Business Internet service, but only with the Inseego FX2000 router.
Home, Small Business, And Business Internet Plan Comparison
The three "flavors" of this plan lineup can be confusing. Here's a chart showing the relevant differences:
Getting The Plans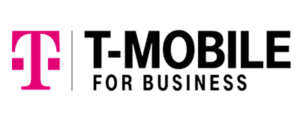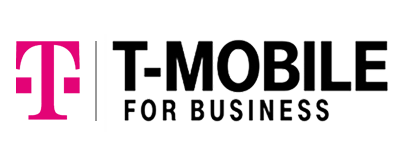 Like all business plans, signing up for business internet plans requires a current or new business account.
Small business accounts on T-Mobile are very easy to get using either a business EIN or an SSN for those who are sole proprietors or have side gigs. A business account can be set up at a T-Mobile store or via T-Mobile business sales (877-754-6367).
Once a business account is created, customers must go through T-Mobile business sales to sign up for these plans, even if they already have an existing business account.
In our experience, we found that reps will steer customers to the Small Business Internet options that are locked to a specific gateway router that T-Mobile provides. If this happens, customers need to specifically ask for a BYOD 'Business Internet' option and tell the representative they already have a router on which they want to activate.
Plan availability can depend on a credit check for sole proprietors and other factors.
Concluding Thoughts
Unlimited data for $50/mo that can be activated on a mobile router, albeit in limited locations, is a fantastic opportunity for eligible business customers.
And even for those who don't have an eligible address for the unlimited plan, the 300GB and 100GB data options still provide great value considering they are not restricted to a specific data device. And customers who do not want deprioritized data can get 300GB for $150.
These options, combined with the Home and Small Business versions, provide a lot of choices and flexibility and compare very favorably with data-only business options from AT&T and Verizon.
While these plans still come with some downsides, the ability to BYOD and activate plans on mobile routers is a fantastic option to have direct from T-Mobile, considering most T-Mobile data plans with unlimited or high data caps come with device restrictions.
Further Reading
Related News: